In general, IoT providers can help businesses more easily control the infrastructure of connected devices and handle some or all related tasks, such as IoT monitoring and data collection. Some companies may need to closely monitor, regularly update, security check, and continuously optimize hundreds or thousands of smart assets, which can be a time-consuming and exhausting task. So companies in need can work with IoT providers to take responsibility for these categories and ensure that connected devices operate and perform as needed while benefiting the enterprise and its customers. These providers may also provide related services such as IoT development services and IoT consulting. An enterprise may require one or more IoT management software solutions or combinations of software tools to handle IoT-related tasks using internal resources.
To become a qualified IoT provider, there are several requirements:
Familiarize yourself with IoT strategy, hardware, and various application scenarios
Provides one or more hosting services related to a customer's IoT project, such as asset tracking and data collection
Having the necessary resources, it's best to provide a seamless service, a quality supply chain, and continuous, comprehensive assistance to the customer
40 top IoT providers
MOKOSmart has over 17 years of experience in the IoT industry, we have a thorough understanding of the industry's applications and our competitors. We've done a lot of research to present you with the most comprehensive IoT Providers list on the Web.
MOKOSmart
Amazon
Verizon
Microsoft Corporation
AT&T
IBM
Cisco
Google
Oracle
PTC
OpenRemote
Particle
Samsara
Alarm
CSG
Nexleaf
Temboo
Point Inside
Tive
SensLynx
Telit
SoluLab
Andersen
ScienceSoft
iTechArt Group
ARM
Huawei
GE Digital
Bosch
SAP
Siemens
Softeq
Samsara
Vates
Oxagile
Eastern Peek
Digi
Intellias
Mobiloitte Inc
HQ Software
DCSL Software
MOKOSmart
As one of the leading IoT providers, MOKOSmart specializes in one-stop IoT solutions with hardware, and devices and also help customer integrate our solution into applications.
Amazon
Washington State based Amazon has developed IoT Core, analytics, greengrass, device defender and device management to help businesses manage and connect their devices.
Verizon
Verizon of New York is an Internet conglomerate focused on IoT applications such as energy grid improvement, mobile commerce development and smart communities. Their goal is to enable businesses to make faster and more accurate decisions with M2M data initiatives and ThingSpace initiatives.
Microsoft Corporation
Microsoft Corporation in Western Australia is currently investing more than $5 billion in IoT research and is creating an IoT platform using Microsoft Azure cloud management Services.
AT&T
AT&T, based in Dallas, Texas, has built a device-based DataFlow infrastructure that enables designers to quickly develop custom solutions. It has been used for device monitoring, smart homes, asset management and other applications.
IBM
The New York-based IBM IoT platform focuses on security and scalability. Analytics and Blockchain services have been added to organize device data into applications.
Cisco
Cisco, based in Canada, is an infrastructure and Internet analytics company that sells networking software, and hardware,etc. They are developing IoT solutions and deploying scalable systems.
Google
The Mountain View, Calif.-based company created Google Cloud and a complete set of tools for real-time asset tracking, logistics and supply chain management, and predictive maintenance.
Oracle
Oracle, based in Redwood City, Calif., sells software, databases, management systems and cloud services. The platform allows users to deploy IoT solutions into existing applications and provides end-to-end security and device support, as well as built-in machine learning capabilities.
PTC
PTC of Boston is one of the prominent IoT service providers, and their IoT network enables seamless data sharing between devices, providing data-driven solutions to access, monitor, analyze, and execute. They also have their own ThingWorx platform for easy access to their IoT services.
OpenRemote
OpenRemote is an Internet of Things platform for energy management, crowd management and other applications. You can use it to connect your IoT devices, gateways, or data services, or to build missing vendor-specific apis.
Particle
Particle provides an IoT solution that integrates hardware, software and connectivity. In terms of connectivity, it offers cellular, Wi-Fi and Mesh. It also provides "device operating system", "Device Cloud", "IoT Rules Engine" and developer tools.
Samsara
Samsara's connected sensor solutions are designed to improve operational safety and efficiency across a range of industries, making it easier for businesses to manage and track vehicle and fleet operations.
Alarm.com
Located in the United States, Alarm.com provides smart security systems for businesses and homes. Businesses can use Alarm.com for automatic disarmament and energy and temperature monitoring.
CSG
CSG helps customers earn revenue by providing connected digital services. In-car Internet access, which can be used for entertainment, navigation, etc., is paid by users through subscription and other profit models.
Temboo
Temboo is committed to improving environmental engagement by relying on sensors to monitor air, water and soil quality, capturing data to share with the public.
Point Inside
Founded in 2009, Point Inside supports data-driven location technology and indoor location services across different industries. It has worked with customers in the airport, retail, hospital and tourism sectors.
Tive
Tive uses cellular trackers and cloud software to improve visibility into the supply chain. Services include cargo location tracking, asset condition monitoring, handling port delay avoidance and damage monitoring.
SensLynx
SensLynx provides connectivity including software, hardware and IoT devices, with application services including but not limited to IoT fleet, asset tracking and agricultural management.
Telit
Telit's solutions can be used to support communications in disaster and crisis situations, while industries such as healthcare can use the company's technology and tools for real-time patient monitoring.
SoluLab
SoluLab helps you develop custom IoT applications that connect your devices to the cloud. It provides IoT development services that can be used to build remote vehicle monitoring, warehouse automation, and smart home applications.
Andersen
Andersen specializes in helping enterprises develop and deploy custom IoT solutions to improve efficiency, communication, and data collection.
ScienceSoft
ScienceSoft was founded in 2011. Their IoT solutions can be used for smart homes, production control, smart cities, asset and employee tracking, traffic management, remote health monitoring, and smart connected products.
iTechArt Group
ITechArt Group is a software development company experienced in building IoT applications, data analytics, gateways, and third-party integrations, offering GPS tracking to building smart secure home solutions.
ARM
ARM provides products and services for the design and development of processor IP, software, Internet of things, tools. It provides the Internet of Things for connected device management, data management and connection management. The company provides IoT and AI solutions for automotive, retail, logistics, healthcare, and infrastructure.
Huawei
Huawei is a provider of telecommunications equipment, consumer electronics and networking equipment. Provide IoT solutions such as bike-sharing locks, connected cars, smart factories, public facilities and predictive maintenance.
GE Digital
GE DigitalGE Digital provides software and consulting services. The IIoT platform it provides can be used for asset performance management, education services, support services, data science services and industrial management services, among others.
Bosch
Bosch offers IoT suites for connecting and managing sensors, gateways and devices. Provides products and services for packaging technology, drive and control technology, professional power tools, software solutions and security solutions.
SAP
SAP owns and SAP Cloud Platform, SAP Leonardo IoT and SAP Edge services. For services to industries such as finance, energy and natural resources, consumer industries, public services and discrete industries.
Siemens
Siemens is famous as being a company providing solutions and products for building and operating microgrids. Provide intelligent gateways for industrial IoT solutions.
Softeq
Softeq is a software development company. Provides full-stack development services: hardware, embedded software, Web, mobile, and desktop applications.
Samsara
Samsara is an Internet of Things service provider that provides data solutions designed to improve operational security and efficiency across a range of industries.
The company's connected sensors make it easy for businesses to manage and track various operations.
Vates
Vates provides high-end prototyping services to help you make critical decisions during the design and development of IoT software.
Oxagile
Oxagile helps you with the IoT hardware/software development process, providing robust and secure IoT solutions driven by compliance and device-generated data.
Eastern Peek
Eastern Peek is an IoT provider that provides customized IoT application development services for enterprises.
Digi
Digi is an Internet of Things company that provides reliable performance and seamless connectivity. Helps you design, deploy, and manage a network of connected devices.
Intellias
Intellias is an Internet of Things and digital solutions provider for Fortune 500 companies and leading technology innovators.
Mobiloitte Inc
Mobiloitte is an Internet of Things (IoT) service provider that helps you make your business smarter with its IoT application development solutions.
HQ Software
HQ Software provides IoT device security networking, IoT manufacturing consulting services, IoT solutions in the industrial sector, edge computing and IoT data analysis.
DCSL Software
DCSL software creates a front end that interacts with IoT devices, providing its users with easy connectivity and IoT transformation. It easily connects to databases via NFC, WiFi, Bluetooth or infrared.
What is the Internet of Things?
Internet of Things, or the so-called IoT, refers to the numerous physical devices connected to the internet to share and collect data all over the globe. With the rapid availability of computer chips and wireless networks, IoT can change anything. Linking up all these various devices and adding sensors enhances the digital intelligence level of all dumb devices. This enables these devices to allow them to transfer primary data without human involvement. The surroundings around us have been made more receptive and more brilliant thanks to IoT. As one of the excellent IoT providers, MOKOSmart hasn't been left behind. Our products are specially equipped to apply the Internet of Things to merge digital and physical spaces.
IoT Ecosystem Building pillars
Prerequisites essential when constructing pillars of an IoT ecosystem include;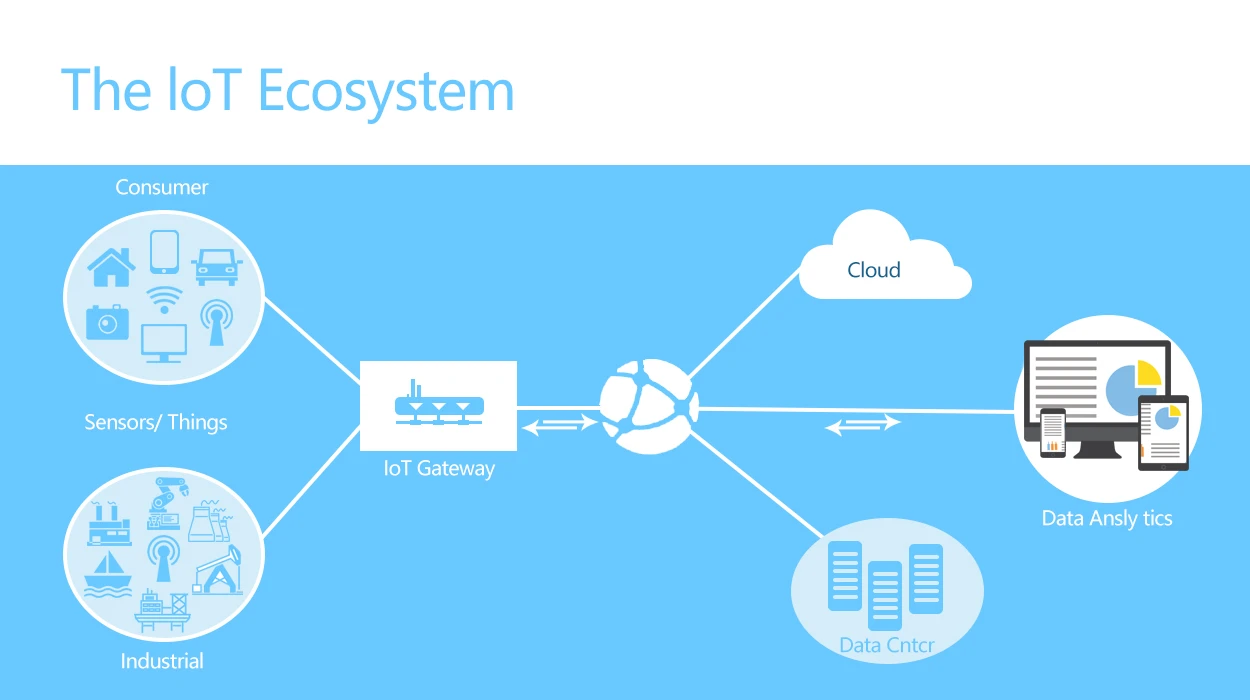 Sensors & Actuators – Sensors gather environmental data while actuators set values or are used to switch things on or off.
Edge & Gateways – Edges translate and transmit data sensors amongst layers and networks. Gateways handle data on different volumes, velocity & variety scales.
User Experience – Web, AV/VR, and mobility enable the user to build a great experience by providing application-specific services.
Cloud & Analytics – The cloud examines, processes, and stores huge amounts of data sets. They generate insights by cloud computing using databases.
5 IoT wireless communication and network connectivity
Although IoT starts with connectivity, it is broadly diverse with a complicated realm. Therefore, it is impossible to invent a one-size-fits-all communication solution. Below we will discuss the five most common IoT wireless communication and network connectivity.
Low Power Wide Area Networks
The latest IoT phenomenon is the Low Power Wide Area Networks (LPWANs). This branch of IoT technologies is specifically developed to sustain large-scale IoT networks struggling over substantial commercial and industrial grounds by offering long-range communication on small, cheap batteries that last long.
Wi-Fi
Wi-Fi plays a very significant role in offering high-throughput data transmission in both home environments and enterprises. Nevertheless, Wi-Fi is much less predominant in IoT service providers due to its considerable coverage limitations, high power consumption, and scalability.
Bluetooth and BLE
They both fall in the group of Wireless Personal Area Networks. Bluetooth is a short-range communication, but it is adequately positioned in the user bazaar. Initially, the Bluetooth Classic was planned to exchange data through point-to-point or point-to-multipoint (with a maximum of seven nodes) between consumer devices. Later, Bluetooth Low-Energy was publicized to facilitate small-scale consumer Internet of Things solution providers.
Cellular (3G/4G/5G)
Cellular networks offer a reliable broadband communication by supporting multiple applications such as video streaming and voice calls. They are at times challenging as they levy very high operational expenses and power necessities.
Radio Frequency Identification (RFID)
Minimal data amounts are transmitted by Radio Frequency Identification (RFID) within a very tiny distance. Radio waves are used to transmit these data to a reader from the RFID tag. Up to now, a significant upheaval in logistics and retail has been facilitated by RFID technology.
Every IoT providers application and vertical has its exceptional personal set of network necessities. It is crucial to select the best wireless technology IoT service provider. Ensure you accurately weigh the product's conditions regarding power consumption, range, QoS, bandwidth, security, and network management.
Reasons to partner with an innovative IoT provider like MOKOSmart
Some of the services we offer at MOKOSmart to our clients include; IoT consultancy services, module development, IoT operations, IoT providers solution architecture, and support services. We assist you in transforming your small business into smart initiatives. We have IoT app developers who are well-skilled, and we use verified processes to develop IoT applications, thereby making us the leading IoT software development company.
At MOKOSmart, we quickly change devices to "smart" devices with our wide-range IoT solutions and services. We apply the client-centric approach to equip our customers with active solutions that boost their requirements and satisfaction. We can efficiently deliver quality developments in advance by cracking the top Internet of Things solution provider's real power. That is why we are one of the leading IoT providers and IoT manufacturers today.
Our IoT Capabilities
MOKOSmart offers IoT capabilities that are easily deployable in enterprises that use sensors to collect data thereby, providing actionable business acumen. These capabilities are;
Consulting – From smart manufacturing to roadmaps adoption, we provide a wide range of expert engagements to our clients.
Development and Testing – We offer Testing Services such as UAT, Users Acceptance Tests, and certification, plus developments of UX/UI, Data Science, and 3rd party system integration.
Design – MOKOSmart has specialized in connecting the physical to the digital. We have a rich knowledge of changing unconnected products to smart ones and making new connected products.
Sustenance – We assist different companies to sustain and manage services throughout the Industrial IoT solution providers using our IoT solutions.
Applications of IoT
Internet of Things has limited significant application areas. Below is a list of applications examples from IoT providers:
Building and Home automation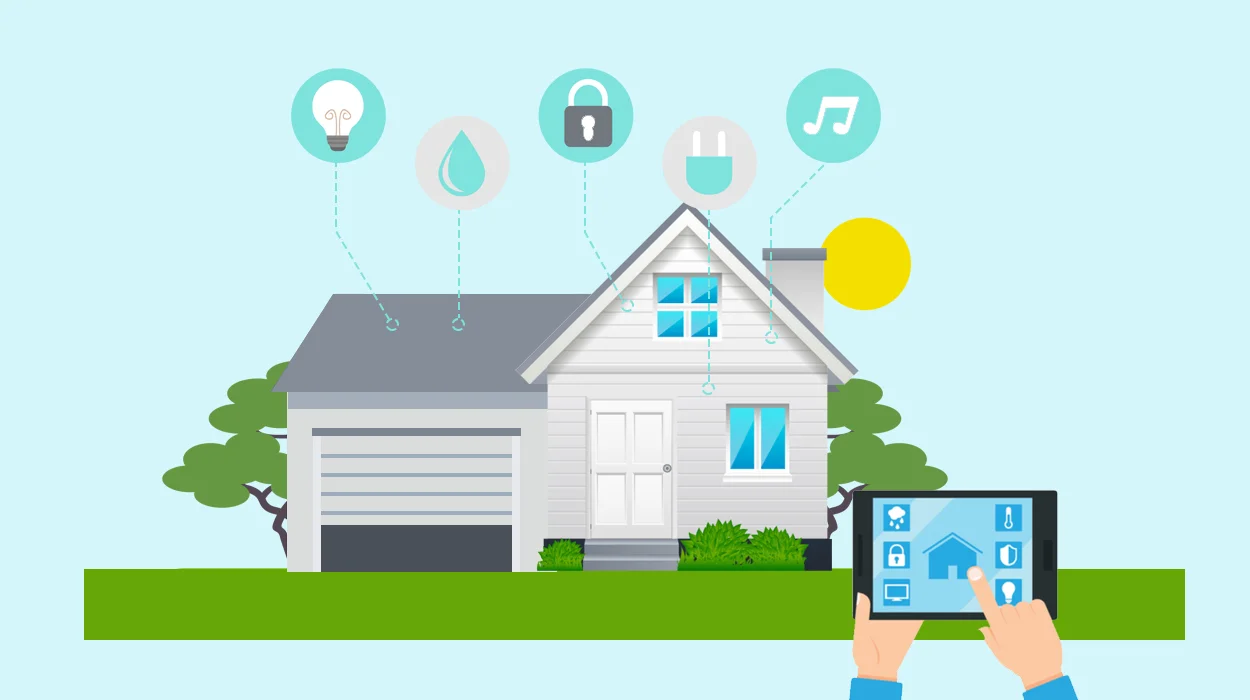 IoT provides applications of a wide range that controls and monitors the building and automation of homes. For Instance; in access control, light and temperature control, energy optimization, and connected appliances
Smart Cities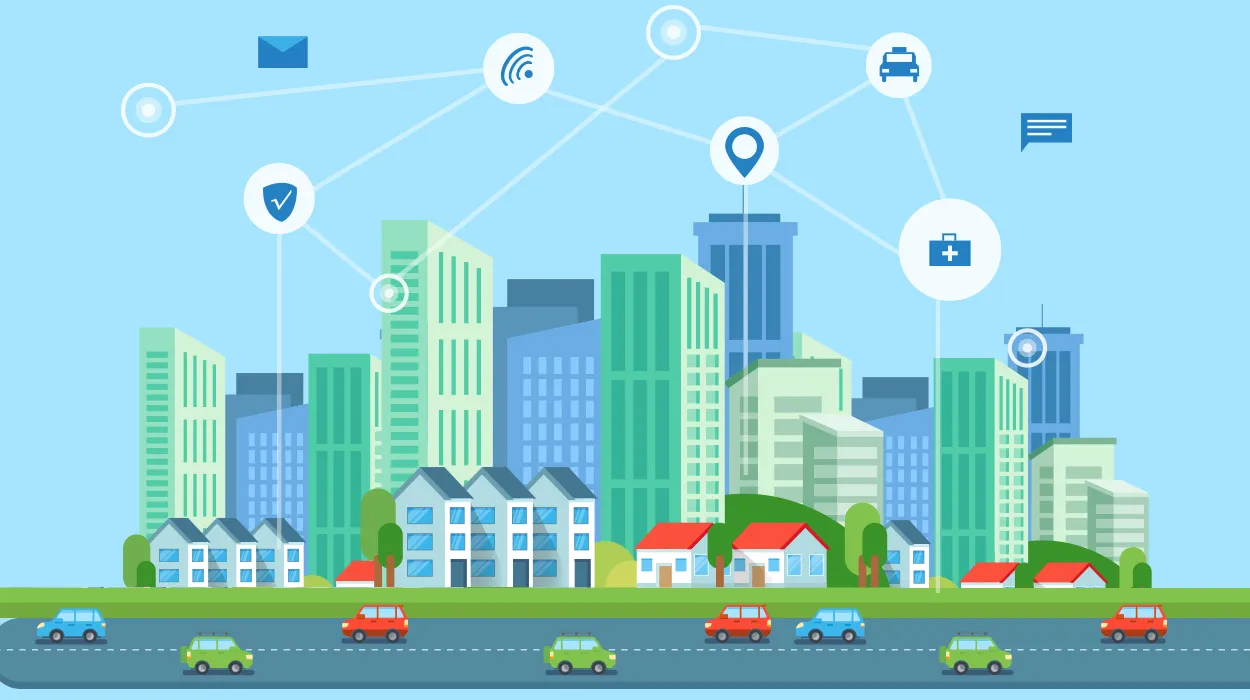 IoT is applied in smart cities to minimize costs and save on development resources. IoT is used on; residential e-meters, smart street lights, traffic control systems, and surveillance cameras.
Manufacturing Industry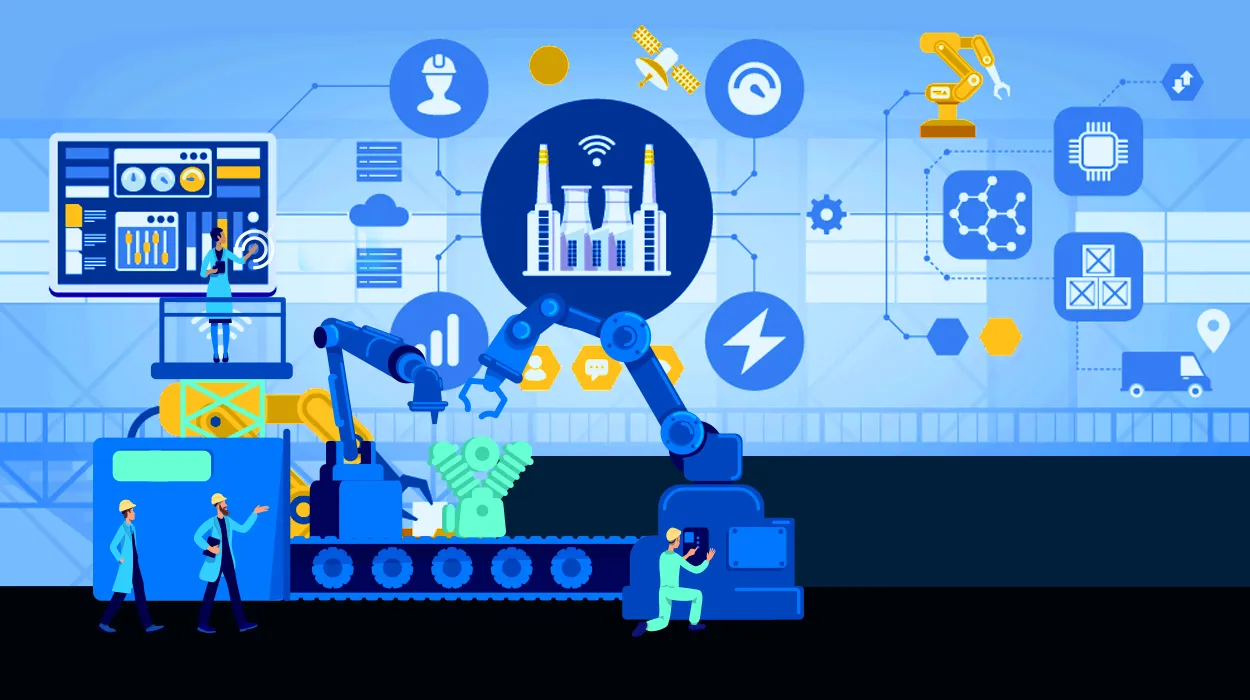 The manufacturing field uses IoT applications to ease the production process. The applications are used to; optimize flow, asset tracking, real-time inventory, and checks the safety of employees.
Health Care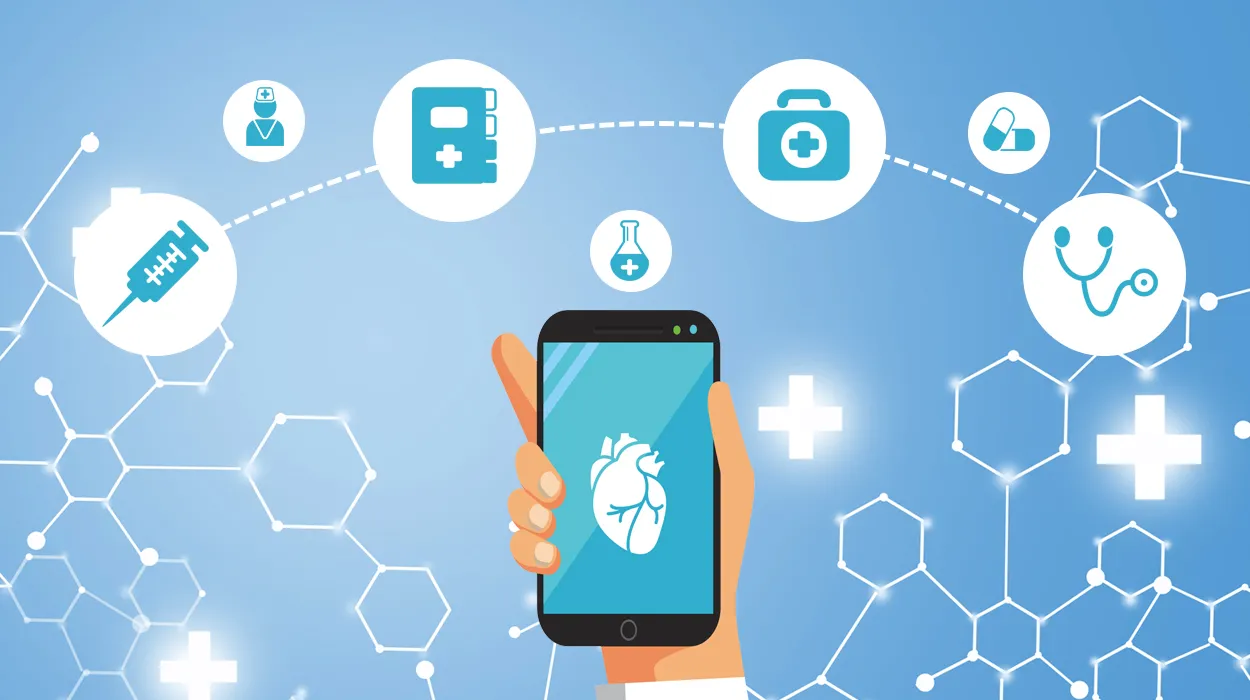 Health care IoT applications aid at improving value and convenience, creating a new upraise in the sector. IoT technologies used in the health care sector are in; remote monitoring, Access control, ambulance telemetry, and predictive maintenance.
Automotive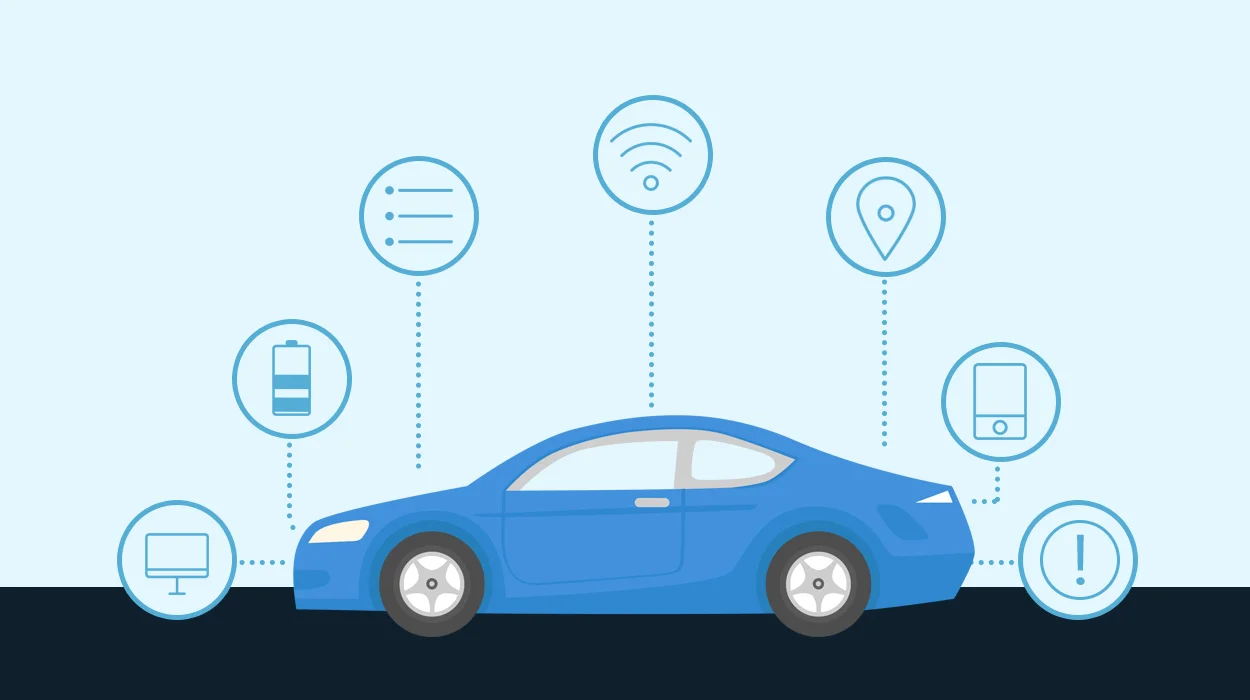 IoT provides advanced technologies for a wide range of contemporary automobiles. They include; wireless connectivity, machine-to-machine communication, advanced sensor networks, and infotainment, making these innovations more efficient than before.
Smart Supply Chain and Smart Farming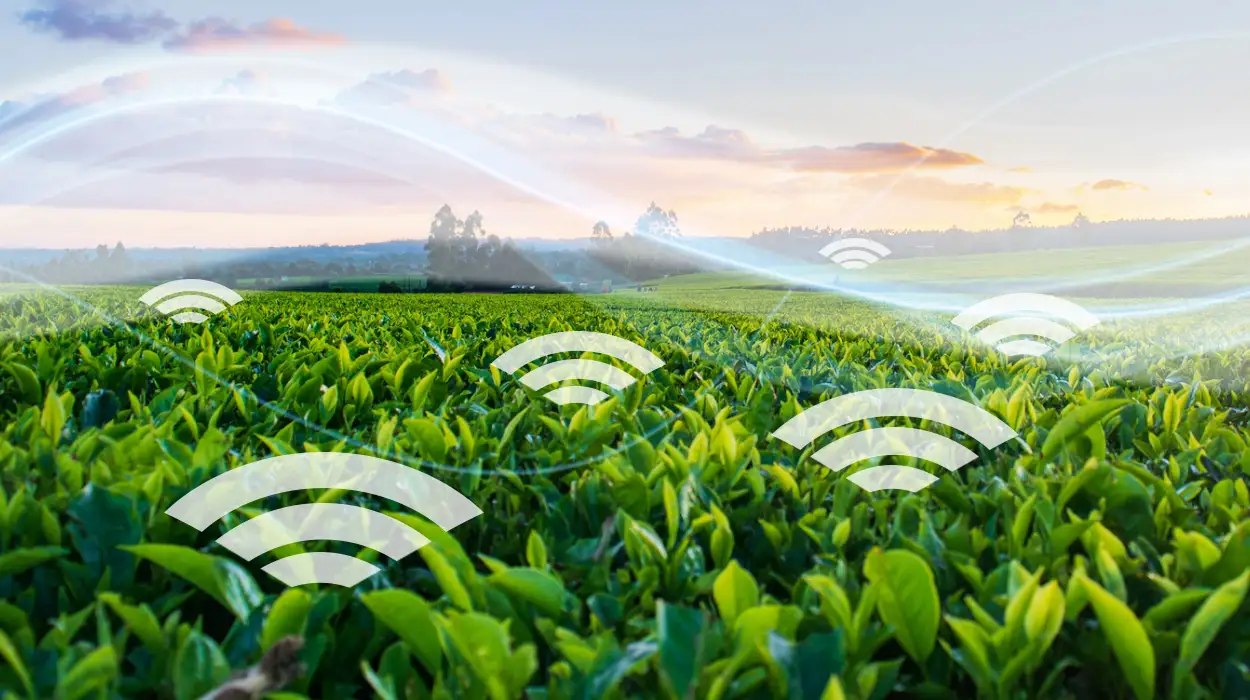 Applications of IoT for the supply chain include asset tracking, sharing record information, and others.
What influences the budget of an IoT Solution?
Some components that contribute to the ultimate cost of your IoT system are;
IoT back-end and infrastructure – All IoT systems should have an infrastructure and back-end to process the data gathered from IoT devices.
IoT app development – Consider the target OS and functionality when preparing to develop any application.
IoT hardware cost – Make consultations on the design and components of your device with your Internet of Things solution providers to minimize the expenses.
IoT development team size – Your IoT development budget is directly affected by the structure and scope of your team.
Hidden and predicted cost -Have a clear product vision to ensure you prevent more redesign and renovation tasks.
How to ensure your IoT system is well-secured during data exchange?
It is a good idea always to secure your IoT systems during data exchange as they position potential hazards to your internet safety. Below are several ways to do so;
Use strong and unique passwords for your IoT devices.
Always make sure to install internet security software that is reputable.
Read well the application's privacy policies before downloading.
Always use a trusted VPN.
What is custom IoT development?
Custom IoT developments enable a project's specifications to take place effectively, right from the conceptualization stage to actual work developments and deployment. Long-term results and considerations are considered in Custom IoT. This ensures you have the resistance to put up newer approaches, including;
Framework and openness – A feasible IoT comes with integrated architectural developments as its offerings are all-inclusive.
Personality – For developments of custom IoT, highly customized use cases are essential as they offer detailed personal challenge understanding and project focal arguments.
Growth capabilities – As IoT is all about facilitation and connectivity, it is essential to account for scalability when developing a custom IoT.
Planning for security – Consider a security measure that can serve you for a long time as it is a dominant component of custom IoT developments.
Pre-requisites for starting an IoT project
In this digital world, IoT is the next big thing.  When starting an IoT project, you will need to;
Select your processing board hardware platform.
Build the software application, including the networking and back-end support
Generate an integrated UI
Create beacons, web sockets, APIs, and procedure calls that permit high-level communications between devices
Establish analytic measures of security and data storage