Basically, the GPS transmitters can not be seen in every device. However, they should be placed, and using logs and anti-theft protection should also be available.MOKOSmart uses a combination of BLE beacon and GPS vehicle positioning to solve this problem. There are many areas of application-where there is no permanent power source. The GPS transmitter in the vehicle receives the beacon data and sends it to the MOKOSmart platform. Location, loading, transportation, etc. are recorded. Cheap and simple.
Introduction of BLE beacon?
The beacons are transferred via the Bluetooth Low Energy standard – BLE for short – already mentioned. With this radio technology, several devices can be networked with each other. The advantage of BLE over other radio technologies is that BLE can offer low power consumption and low costs. That is why BLE is mainly used for mobile devices such as smartphones or smartwatches. iOS supports this standard from iOS7, Android from version 4.3 and Windows Phone from Windows Phone 8. However, there is currently a problem with Android devices: Not all Android devices that have at least Android version 4.3 installed can communicate with the beacon. It is possible that the hardware of an Android device is BLE capable, but the function remains unused due to the lack of a ROM update.
Those that can be connected to various machines, tools, and objects are Bluetooth beacon, which is small, rugged radio transmitters (Ø3.5-5.5 cm). Beacons use a variant of the Bluetooth 4.0 standard: low energy Bluetooth beacon (BLE beacon) with a long life up to 15 years. The signal range is approximately 50-100 m regularly sent to the environment along with the identification of each device.
GPS transmitters will receive the signal from the BLE beacon.
In addition, BLE beacon is cheap, waterproof, stain-proof and shock-proof. Even in a harsh environment, it can be an ideal choice.
Classification of BLE beacon with various sensors
Firstly, Bluetooth BLE beacon can transmit different data :
• Battery level
• Refrigerator temperature
• Air Humidity
• Sports
• Tilt angle-fragile
• Business Hours
• Shipment monitoring
• Light
• Magnetic detection
For iBeacon and Eddystone, they are very common forma, which are supported by MOKOSmart.
What are the possible uses of low energy Bluetooth beacon?
Every day there are new uses for the use of the BLE beacon. More and more companies are recognizing the potential of beacon technology and are experimenting with new, innovative ideas and opportunities.
Retail trade
Retailers can use ble beacon and customers' smartphones to contact them. At the point of sale, offers, services and features can be sent directly to the customer's smartphone. Routes can also be analyzed in order to optimally position products and offers in the offline world. In this way, customer flows can be targeted through the business. Customers in need of advice can be identified even during ongoing operations so that employees can offer them targeted help. After the visit, you can be asked to rate the visit.
Conferences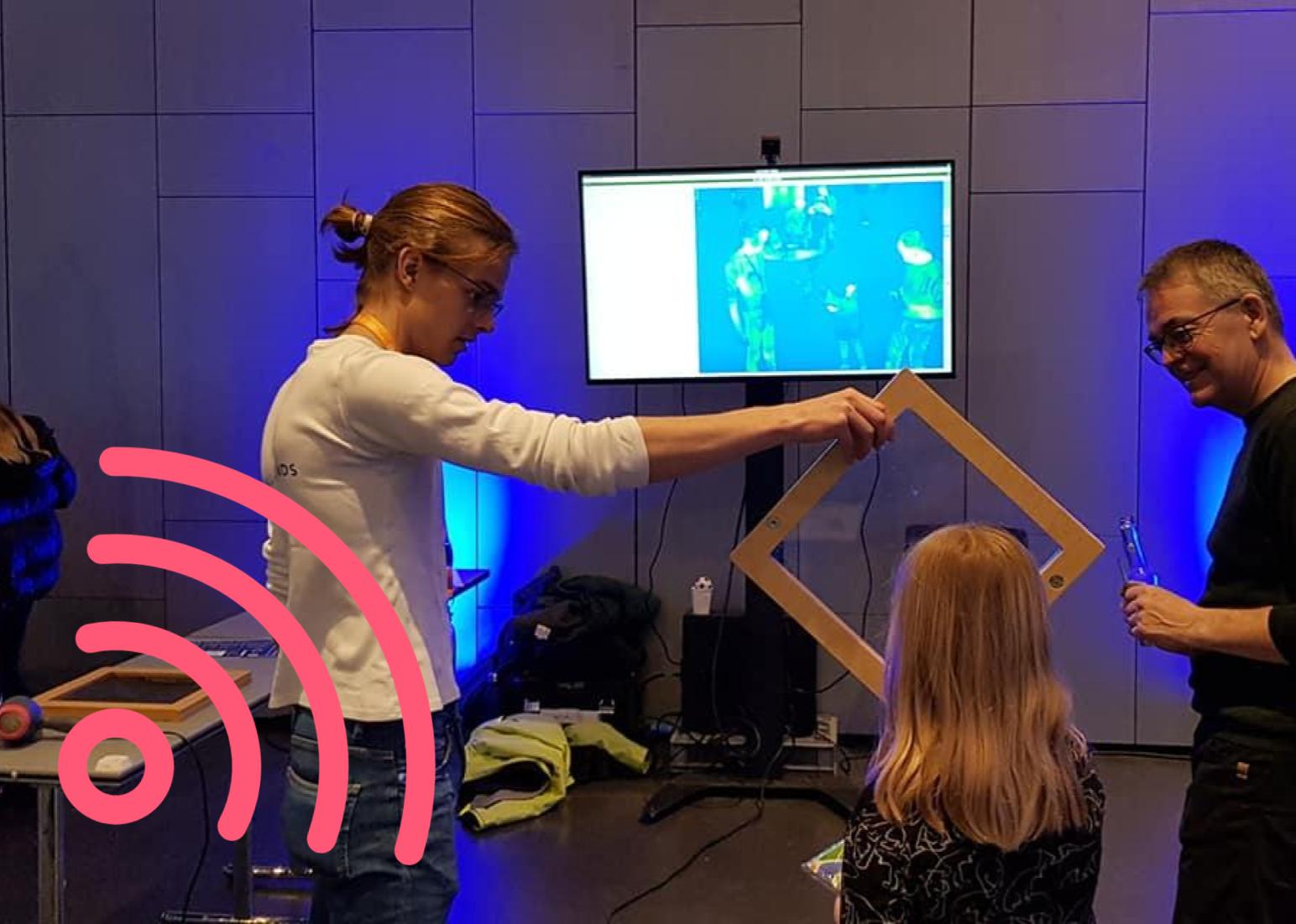 In the area of ​​trade fairs and congresses, beacons enable a simplified exchange between the actors. A simple trade fair experience can be created through uncomplicated navigation and prioritized program items. Information about lectures, alternative routes or the control of the trade fair personnel – the possible uses are unlimited.
Logistics
In the area of ​​logistics, ble beacon can be placed anywhere in the supply chain. In this way, the supply chain can be optimized through intelligent warehousing and signals over 70 meters vs RFID, Real-Time Fleet Management. Every department store, every truck and every forklift can be provided with its own precise beacon. This way, routes can be optimized and goods can be tracked.
Museum / exhibition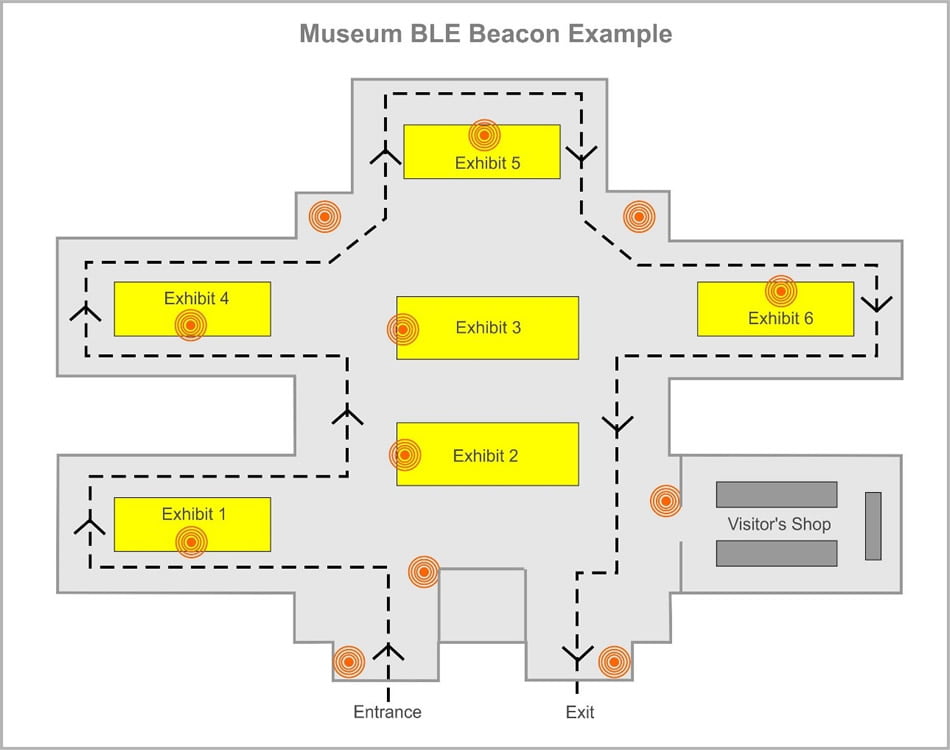 Cultural attractions can also combine information, navigation and indoor & outdoor, creating a unique experience. Visitors can use their smartphones to get all the information about the individual exhibits and take the intended route through the exhibition. At the same time, routes can be analyzed and exhibits can then be optimally positioned.
Airport train station
Airports and train stations are often hectic places. Especially when you have to find your way in a foreign city with possibly foreign characters, it is a great advantage to be able to move independently and precisely to your destination. Beacons not only enable targeted navigation but also information about departure/departure times, gate and vehicle can be sent to the customer's smartphone. To bridge the time, offers in shops can also be transferred based on the individual profile.
Clinic / Hospital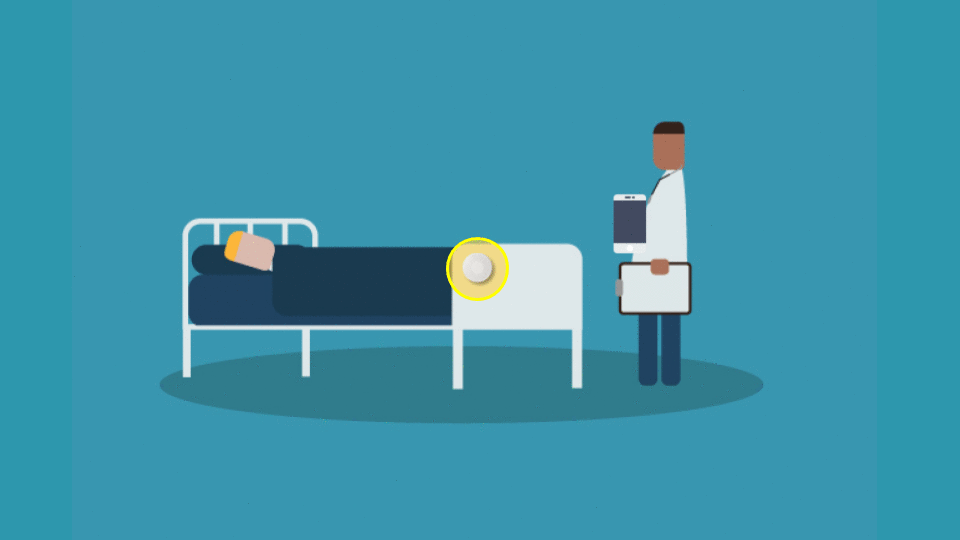 With the help of the beacons, doctors, staff, and patients can be guided to their goals quickly and efficiently. This saves time for doctors and staff when it comes to finding rooms and equipment. Visitor guidance systems and an automatic check-in make it easier for employees and patients to stay in hospital.
Concerts / Events

Concerts and events can be made even more tangible through automated check-in, navigation to the seat, seat upgrades, cross-selling and competitions. Interacting with visitors and analyzing visitor behavior enable even more unique moments.
Barrier-free
With beacons, it is possible to help people with disabilities or to make life easier. For example, by navigating via voice output and image instructions in complex or busy places.
Stadium / sports
Shorten waiting times and focus on sporting interests – that's what beacons do. This allows fans to concentrate on the sport during the game instead of spending their valuable time in line. An automated check-in, navigation to the seat, seat upgrades and cross-selling based on the position and the current occupancy make the event even more extraordinary.
Will ble beacon be part of our daily life?
Due to the wide range of possible uses, it is to be expected that interest in the technology will continue to grow. In the United States, more and more companies are already using beacons. In this way, entrepreneurs try to counteract falling customer frequencies in stationary retail. Probably, for this reason, smartphone providers seem to have given increasing importance to beacon compatibility with every design update in recent years. Good conditions for customers to receive more and more active Beacon Bluetooth signals in the future.
The advantages of beacon technology are obvious:
No action by the recipient is necessary, e.g. for QR codes.
Customer data can be collected automatically.
Customer locations can also be precisely determined in closed rooms.
Individual offers and services for the recipient can be sent automatically.
Through more interaction, a new buying experience is created.
Beacons, Installation, Training
BLE Beacons were used, which were designed and built by net mobile AG. The Bluetooth chip was supplied by Bluegiga. There were few problems with the installation on-site, but it became apparent that structural conditions such as reinforced concrete, safety glazing or even theft protection on the doors can affect the transmission power of the beacons. This must be taken into account again during planning and installation at each POS.
During the on-site installation, Gettings was able to demonstrate the campaigns directly to the employees and answer questions from the staff. Training charts have also been created on request. During the six-month life of the project, Gettings employees were regularly on-site to change the batteries of the beacons (at the time below), to reposition them and to answer further questions from the staff.
References to the campaigns at the POS were expressly omitted in order not to distort the results of the pilot project. Only some selected partners have a flyer attached to the doors with a reference to the Gettings app.
Position, range, battery life
The BLE beacons were installed as invisible as possible under tables or shelves. Depending on the campaign and partner company (POS) distributed in the room and partly positioned in such a way that the entrance area in front of the POS could also be reached. This made it possible to contact users before they entered the POS.
At this point, the radio radius of the BLE beacon is often discussed and manufacturers specify (computational) ranges of up to 300 meters. Even if this is technically possible, you should think very carefully about how far away from your own location it makes sense to approach potential customers. Here, displeasure can arise very quickly on the user side if the address cannot be assigned to its own context and the POS.
In the closed room, there were no problems with the radio range of the Bluetooth beacons. Only beacons that were placed too deep on the ground could cause problems when many people were in the shop at the same time. Here it is recommended to position the beacons further up or right on the ceiling.
In the outdoor area, it had to be taken into account whether the glazing or the reinforced concrete walls restrict the radio strength of the beacons too much. In addition, it could be determined that rain can further affect the range. Basically, the number of beacons and their positioning is always dependent on the building conditions and the campaign design.
Beacon manufacturers often speak of a (calculated) battery life of the beacons of up to two years. In this pilot project, the actual battery life averaged three months. It must be noted that the runtime is of course very much dependent on the frequency of use. If a beacon often has to send its radio signals due to heavy frequency, the battery will be empty correspondingly earlier than with low-traffic beacons.
New generations of beacons will certainly be more efficient here and can greatly reduce this problem.
The most important tips
Both Gettings and net mobile AG asked us for the three most important tips for companies.
Gettings (Anita Holtermann):
Targets should be set on qualitative criteria and not quantitative ones. Too high expectations are difficult to meet with such a young technology.
Try to develop different campaigns and concepts. Not every industry and brand works the same way.
Expect technical challenges: Each POS is also different, different ranges should be included in the evaluation
net mobile AG (Matthias Riesterer):
Promote Bluetooth more strongly, in s.a. the misrepresentations about the battery consumption on the mobile phone cause problems here. Bluetooth Low Energy consumes very little power because it does not maintain a permanent connection to the peripherals like previous Bluetooth protocols. You can compare it to the GSM/UMTS chip you need to make a phone call. No one turns it off to save battery. The biggest power eater on the mobile phone is still the screen.
Focus on a few selected scenarios/campaigns. The customer must be particularly aware when receiving a message via Bluetooth. Campaigns need a certain value and must not be worthless. This also creates additional appeal for the customer to activate Bluetooth.
You really have to use every beacon contact, as they are rare and therefore valuable. Any unplayed message (empty campaign) is a lost customer contact that you may not be able to re-establish.
All gold in Beacon technology?
Of course, young technology does not work completely without interference from the beginning. But, as this project has made clear, it is usually not because of the underlying technology if results fall short of expectations. Rather, it is because of the expectations that are placed in such tools. That is why such pilot projects are so important that the learning curves achieved do not create excessive expectations.
On the one hand, the providers of such solutions are not entirely innocent of excessive expectations. But here every customer should have enough experience to look behind the sales and marketing blah and to draw their own conclusions. Those who are nevertheless unsure turn to neutral consultants who are happy to provide their knowledge.
On the other hand, the media also raises too high expectations. Here, the beacons – like pretty much every (mobile) sow driven through its famous village – were almost cheered to the saviors of brick-and-mortar retail. In the end, (almost) everyone knew that it wouldn't be like that. Nevertheless, in the weeks after the hype of the cat whining (and also the occasional häme) is as big as it should not be. We all know Gartner's Hype Cycle for Emerging Technologies and it's interesting to see that this wave movement keeps happening.
In the hunt for attention and clicks, the media certainly have their own interests, and it doesn't really bother them whether someone questions their reports or not. But more thoughtful reporting and a look behind the vendors' press releases would be helpful for companies to really turn to new technologies and not dismiss them as the next hype.
What happens next?
We have already looked at the campaign side and now the ble beacon technology side in this project. What is missing now is that of the partner companies, i.e. the trade and that of the users. Gettings has assured us that more data will be published here. We will report and then draw a final conclusion.
Why MOKOSmart?
With MOKOSmart you create competitive advantages and new digital experiences in the offline world. As a full-service provider, we support companies with strategic and operational implementation in the area of ​​indoor localization, increases sales through individual messages and optimizes business processes. The MOKOSmart devices can be used universally. The potentials can be expanded to infinity.