MOKO Bluetooth wristband beacon could help to track COVID-19 transmission
Bracelet beacon can record and track via Bluetooth if the user has been in contact with the infected person in recent weeks, then isolate them in time and prevent the virus spread.
The ID in this solution just for an encrypted code, will not expose personal information, only the authorities can access it.
This Bluetooth tracking solution is the method that helps to control the COVID-19 spread.
How does the solution work?
This is wristband beacon works by Bluetooth technology, it has scanning and broadcasting function at the same time, then it will detect and record another beacon wristband like it. Through the related algorithm of RSSI and device id to track the user information, it will record people who have been in contact in recent days and transmit to the system. Users can check it via app anytime. When someone has the symptoms of COVID-19, the APP and system will alarm and notify authorities immediately. Then the government or related medical institutions will quarantine all contacts for these days.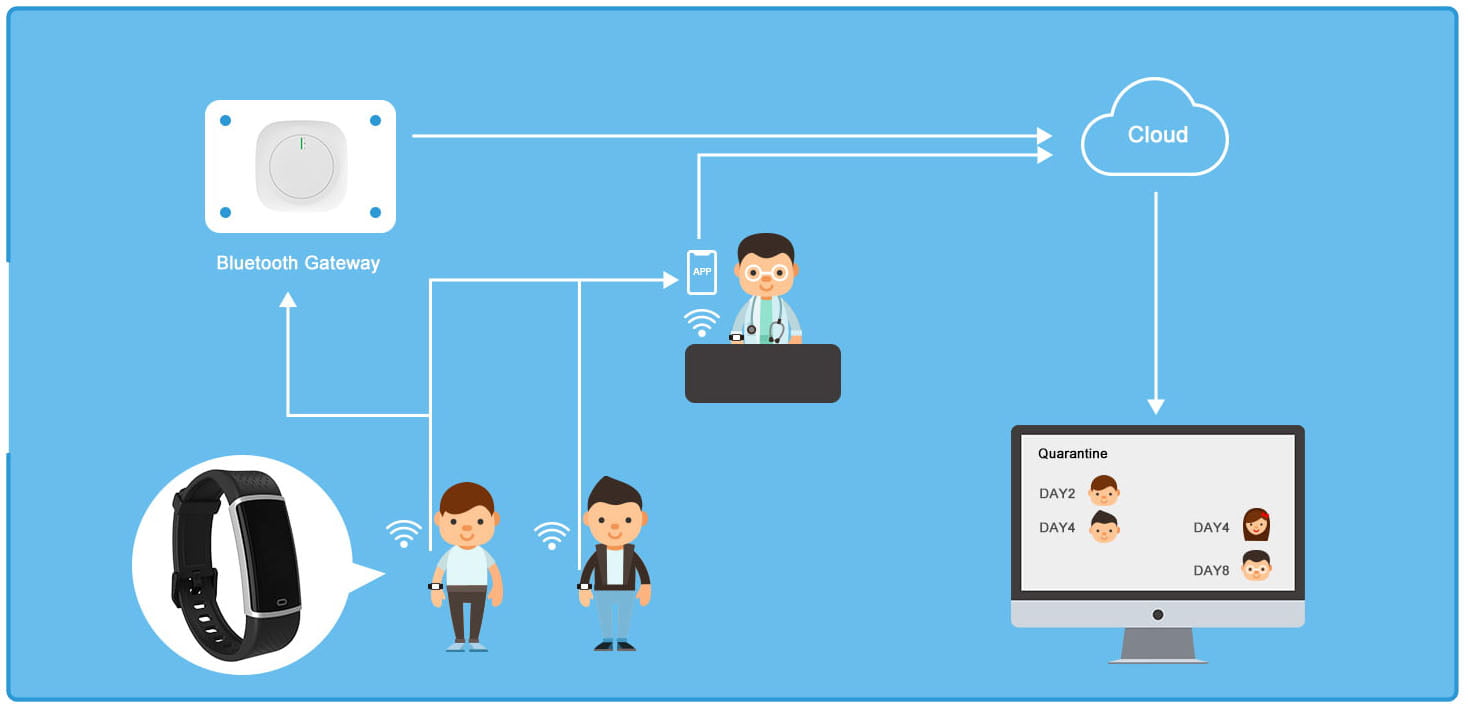 MOKO Bluetooth bracelet beacon has to move judgment function, when the user didn't wear it, under the static situation, it will stop scanning and broadcasting. With the battery USB rechargeable function, it will solve the issue that battery consumption quickly. 
MOKO wristband beacon can be connected to the Gateway, Recorded data can be emptied by the gateway, then it can be used in the hospital too. When a patient is rehabilitation discharge, then it can be used for the next patient after the alcohol clean. Our partner Microshare proposes a complete solution for contact tracing using the Moko technology.