BLE Smart Plug with Power&Energy Monitoring
• US plug rated 15 A        • UK plug rated 13 A        • EU/FRA plug rated 16 A
• UL/FCC/CE/UKCA certified       • Other certificates service can be offered
• Supports 100V-240V, 50/60Hz voltage input
• Device parameters can be flexibly configured via APP development application
• Android & IOS APP code is open to the world and gives everyone the opportunity to use them easily under your brand.
MK117B is a BLE smart plug with power and energy monitoring, the measuring accuracy is ±0.5%. It is based on Nordic nRF52833 to realize Bluetooth communication which makes the connected electrical devices smart and controllable. The plug can be connected with APP via Bluetooth, users can remotely control it and get its real-time power and energy data. It can also work with MOKO BLE gateways, it will advertise the real time switch status and power data via Bluetooth, the gateway collects and ultimately sends the data to your cloud server, so that users can effectively monitor the work status of your electrical devices and centralized manage your electricity bills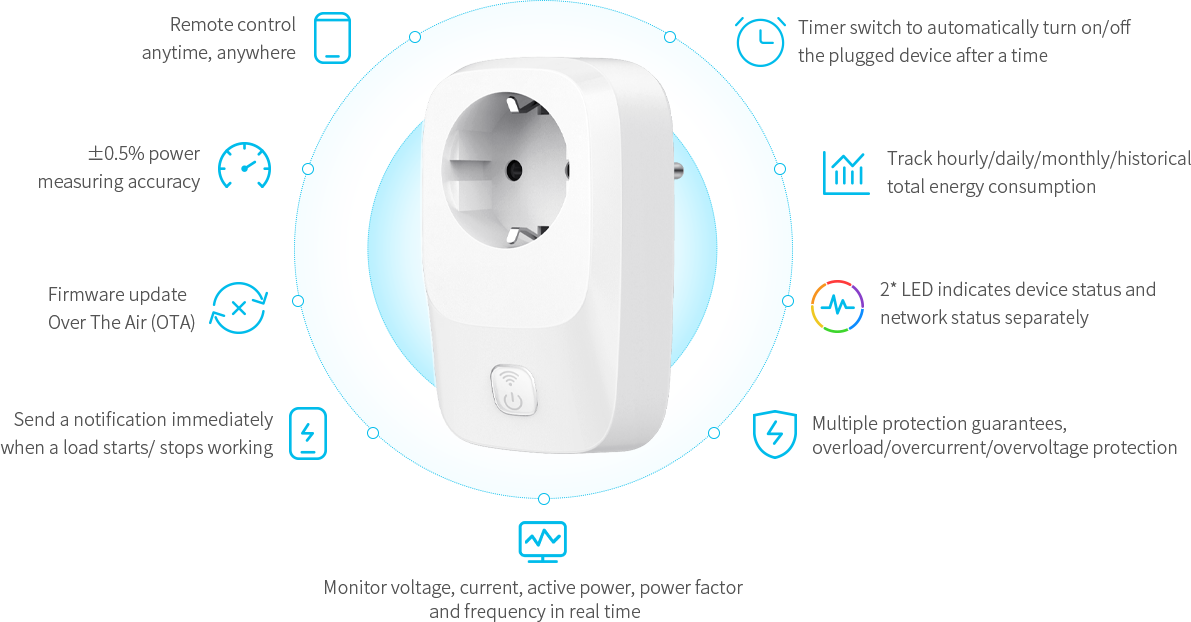 Load Consumption Indicator
The RGB LED will change color according to the power consumed by the plugged load.
A convenient way for users to intuitively and quickly capture the change of load power.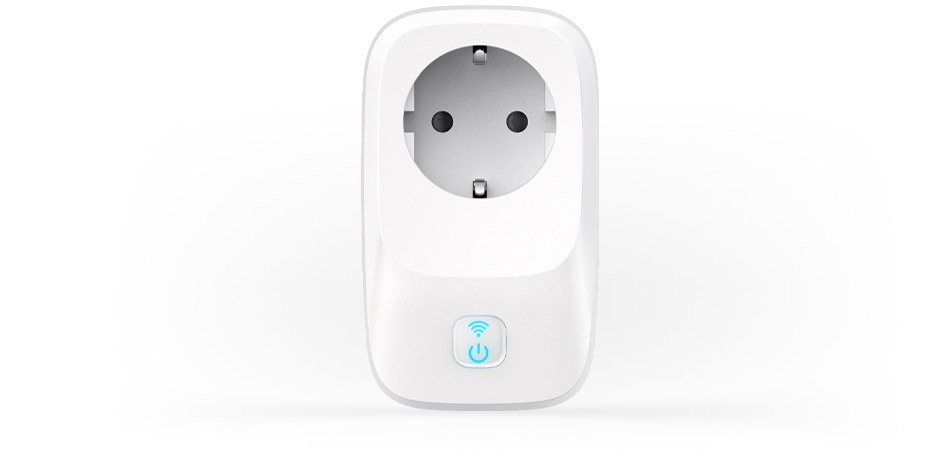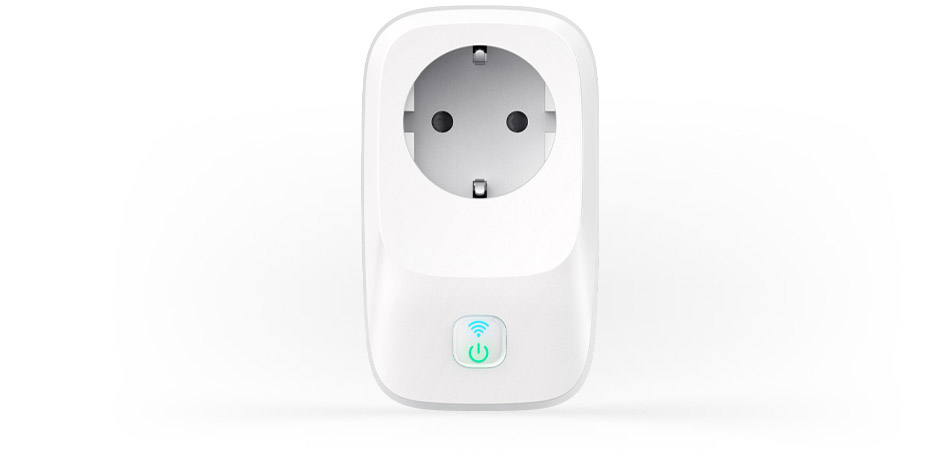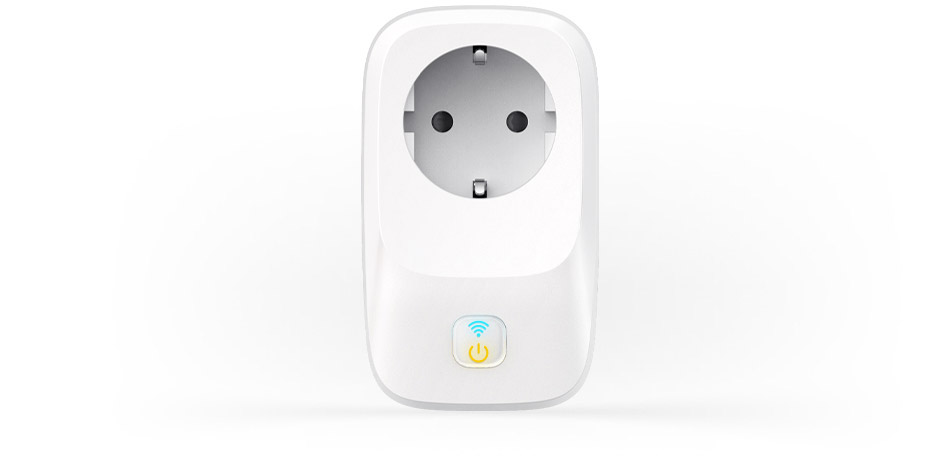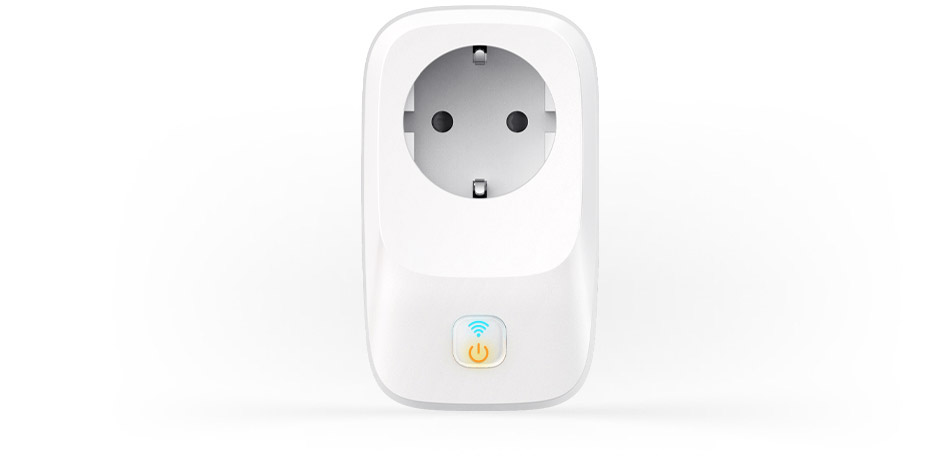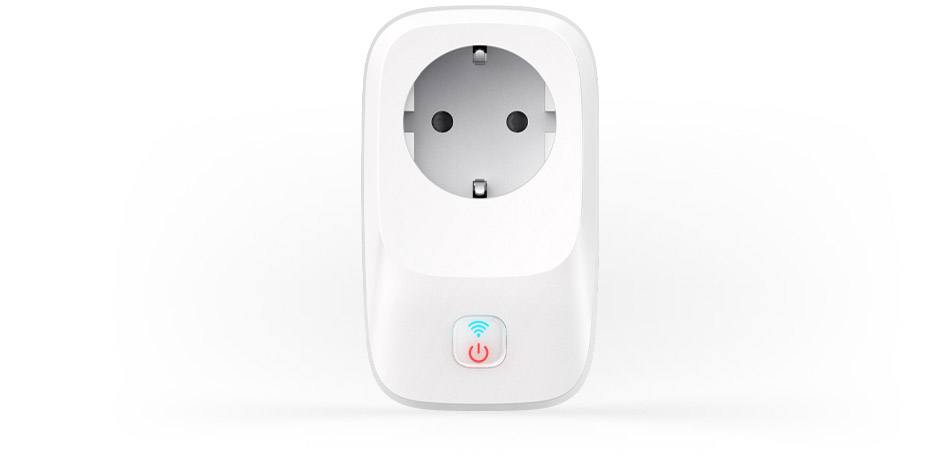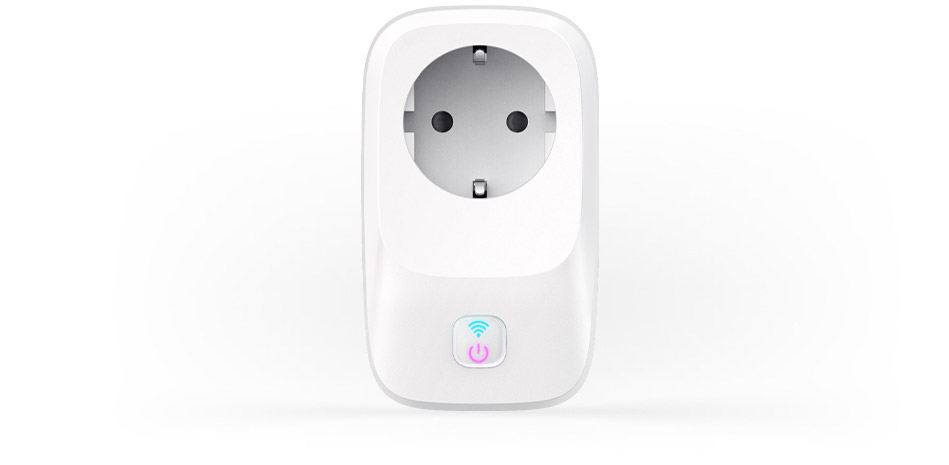 Smart home appliance control
After connecting the household appliances to the socket, the switch of the socket can be controlled remotely through the APP, the countdown time of the switch can be set, and the data of electric energy consumed by the appliances can be viewed. When the socket detects an abnormal voltage/current/power of the appliance, it automatically disconnects the switch, helping users minimize power risk and save on their electricity bills.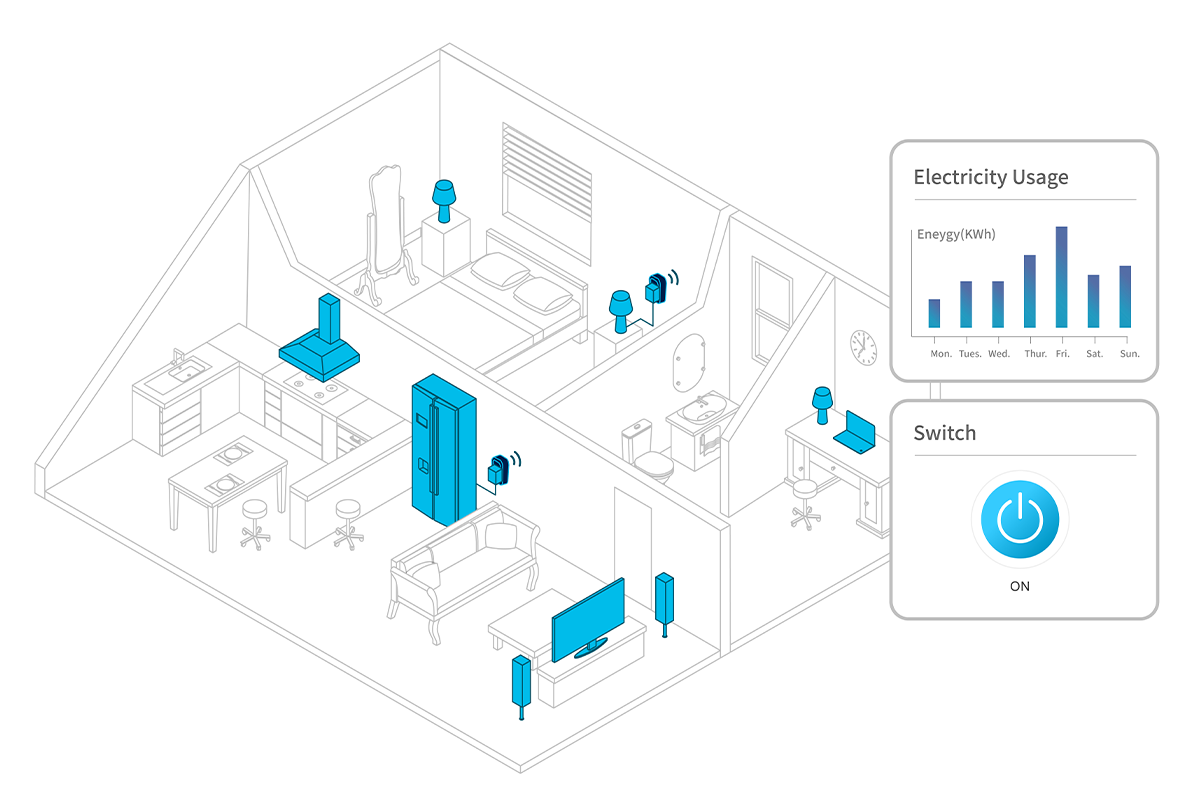 Smart office energy monitoring
Office administrator can utilize ble smart plug to monitor the energy comsumption of office appliances. The switch can be controlled remotely by APP and the energy consumption data can be obtained in real time so that administrator can figure out which appliances consumes the most energy. And when it detects an abnormal power consumption,users will be notified to make response accordingly.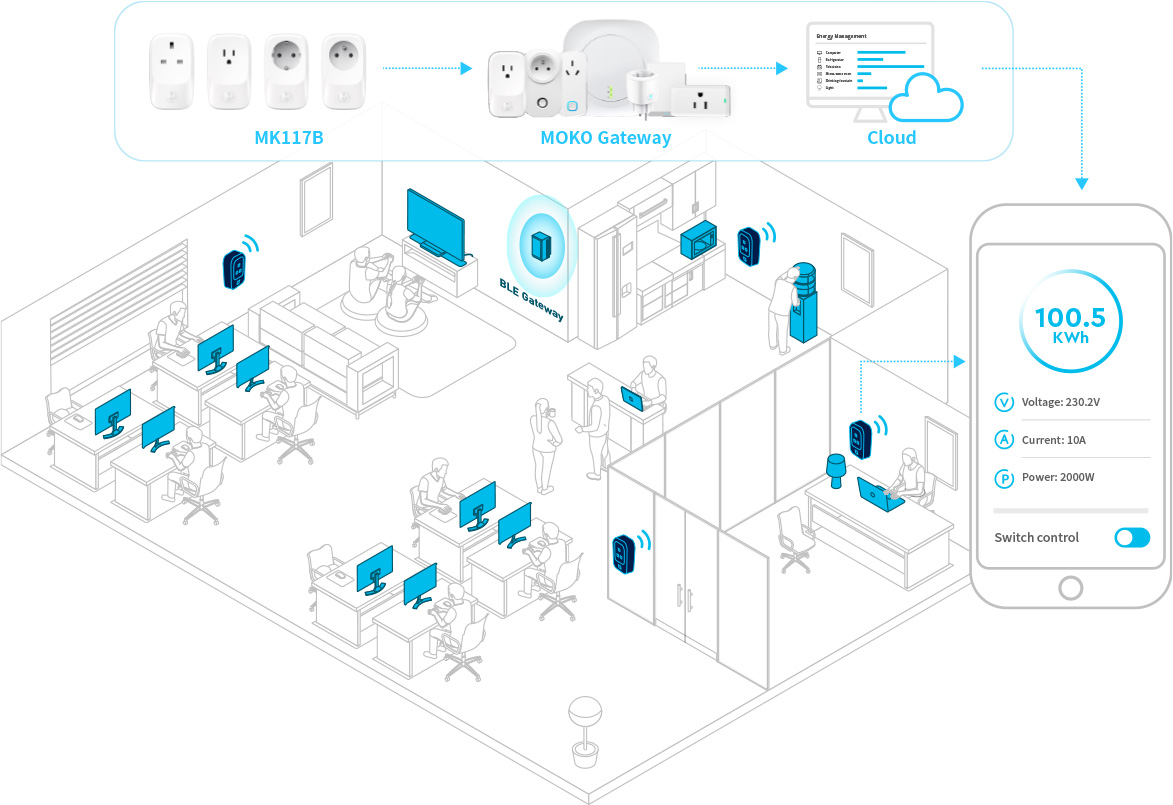 By deploying the socket in your solar system, the socket can measure the instantaneous voltage, current and power values generated by the system and report the real-time measurement data to the APP. On the server, you can calculate how much power and revenue the system generates on a daily/monthly/annual basis.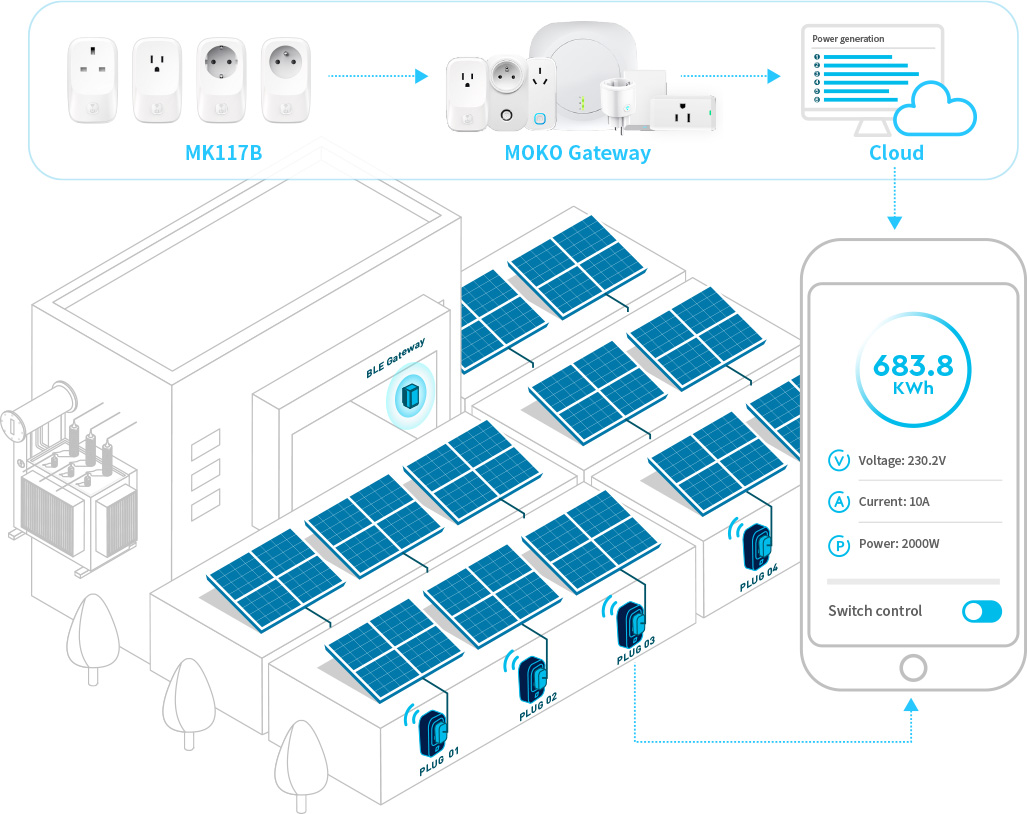 High-end quality ensures electrical safety, multiple safety guarantees help to minimize burning hazards.
• PC+ABS Flame-Retardant Material
• Multiple Protection Guarantees
• Childproof Design
• UL/FCC/CE/UKCA certified
Designed for compatibility, make it possible with more wireless communication ways such as Bluetooth, Zigbee, Zwave, LoRa, etc.
It only shows the exploded drawing of US type
If MOKO's standard firmware is not suitable for your application, MOKO also support you develop your own firmware based on MOKO hardware
MOKO provides one-stop service from design to production. According to your needs, MOKO support different and flexible cooperation methods to complete the project and product efficiently.

More Options for OEM&ODM Service
Manufactured according to your design file

Cooperate with MOKO to develop new products,so that design and manufacturing experience can be quickly applied to your own special application

Flash your own firmware based on MOKO standard hardware
>Schematic diagram for free >Energy metering SDK for free

Directly use of MOKO standard products, can be quickly integrated and marketed
>APP code for free