Over the last 10-15 років, our customer has undergone a series of evolutions, which has raised the bar on how we should do things from now on. These evolutions have transformed our customers into smarter and more sensitive beings who want more than the usual. The stereotyped and dodgy sales practices no longer lure them into your retail store. They demand better experience, and their expectations are rising by the day.
Так, what should retailers do to match the standards of their new customers? The answer lies in the recent technology revolution—IoT in Retail. Retailers need to welcome the Internet of Things with open arms to break the wall between brand, продукт, and customer. Embracing IoT solutions offered by some of the Industry's leading renderers like MOKOSmart puts retailers in a prime position to get the lion's share of the $94.44 billion revenue expected to be generated by 2025.
Devices For IoT in Retail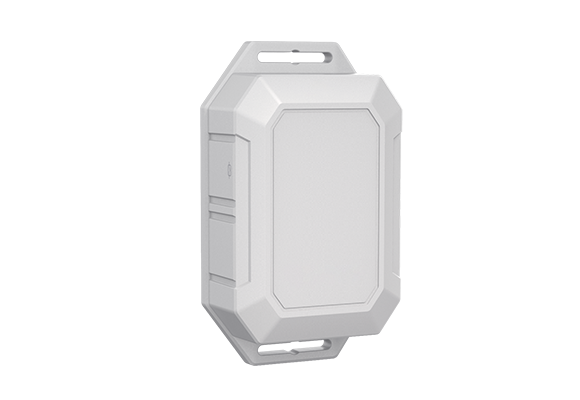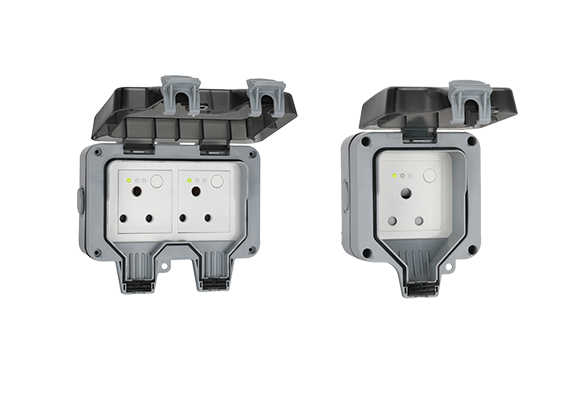 Станція зарядки електромобілів
Benefits of IoT in Retail
Internet of Things in the Retail Industry has brought multiple advantages resulting in a win-win situation for sellers and their customers. Here are just a few:
1.
Help Retailers utilize their store resources efficiently
IoT in supermarkets and other retail stores helps manage the resources efficiently to reduce wastage. A good IoT in retail example is the lights automation feature turns off lights when not in use without human intervention, saving power.
2.
Introduces Smart order fulfillment
Sensory data devices will collect info on the available products and update the inventory. When a product is bought, it will be updated automatically. The item will then be taken to the store's warehouse for processing and smart packaging. IoT tracking devices can be attached to the packages for real-time positioning and tracking to prevent theft during shipping.
3.
Enhance Product Placement techniques
Internet of Things devices like data sensors and beacons will gather information on in-store activities and identify the prime spots to place products that need to sell quickly and the best layouts to use.
4.
Curb Shrinkage and Fraud practices in the Industry
We can now leverage IoT in retail stores technology to prevent inventory loss resulting from theft, cashier or admin errors, vendor fraud, or even damage. Having an IoT system in your store will enable you to monitor and locate your items and update your inventory in real-time.
5.
Brings Automation in-store operations
Retailers are now utilizing automation technologies like IoT sensors and beacons to manage their stores remotely, тобто. Automatic inventory and beacon proximity marketing. This saves time and money.
6.
Encourages collaboration with new partners
Retailers are collaborating with other businesses in order to improve their customers' experience. MOKOSMART is among these businesses that offer IoT solutions like BLE beacons and IoT sensors manufacture and installation.
7.
Blends online and In-store experience for the good of the customer
Users can enjoy retail stores' digital solutions like proximity marketing, promotion, and discount alerts while in the physical store. IoT favors the interaction between your customer and your store, encouraging them to visit your shop often.
Applications of IoT in Retail Industry
IoT solutions can be a powerful tool for the retail Industry. Here are its main applications:
Energy is always a costly expense for most retail stores. Однак, with our smart plug and energy monitor/meter solutions, retail stores can monitor their energy consumption in real-time. This will help retailers figure out how to make the energy use more efficient and help to reduce their energy bills.
Smart Supply Chain Management
Effectively managing their supply chain is a common issue for most retail stores. Однак, IoT solutions such as RFID and GPS sensors help keep track of things such as the number of products in storage, the storage conditions of each product, and transport logistics.
Bluetooth beacons for proximity marketing are the perfect way to include IoT in retail. They can be used to send customers notifications based on their location on personalized discounts or certain events.The location data can also be used to send sales associates to areas where customers are staying to improve the customer experience.
Cold chain monitoring is a great way to use IoT in supermarkets and pharmacy. IoT will assist in monitoring the temperature, вологість, and any other parameters that will help ensure that perishable goods remain fresh for the longest time possible.
With the help of IoT technology, you can track your store assets with ease with just a few clicks on your phone, планшет, or computer. Іноді, it becomes very hard for store employees to track them physically. Bluetooth beacons can be used to keep track of shopping carts preventing any theft cases. Крім того, with the beacons, retailers can always ensure they are enough shopping carts for customers.
Maintaining Social Distance
Contact sensors are a great way to use IoT in retail stores. With the pandemic still a threat to the world, contact sensors are a smarter way to ensure that customers in your store maintain social distance. These sensors will notify a customer each time they come too close to another customer.
An excellent way to ensure customer satisfaction is to predict what your customer wants and be able to deliver it to them. With indoor GPS tracking, retailers can include IoT in retail to help them figure out the most popular products and ensure the customers always have access to these products.
Lessen Customer Waiting Times
Though customers love shopping, they definitely don't like waiting at the check-out line. Utilizing IoT in retail stores can help retailers keep track of their customers' movement and be aware of when they need to open a new check-out line to help customers move faster.
As retail gyms become more competitive, owners need to not only find out what makes their store special, but also add value to attract new customers. Install an electric charging post so your customers can recharge their batteries while working out
Where Can It Be Used In Retail Industry
Choosing to integrate IoT into your retail operations is a great idea. Однак, it is only the first step of reaping the benefits that tag along with the technology. What you need to do next is choose the right IoT Company for your retail store and customers.
На MOKOSmart, we offer you a wide range of innovative IoT devices that will help make your store better than it has ever been. Our singular mission is to ensure that all our customers' needs and wants are thoroughly met.
Our products are designed with innovation, simplicity, ефективність, and improvement in mind. We consider ourselves the best, so you can bet we design the best.
Challenges Facing IoT in Retail Stores
Despite the many benefits and applications of IoT in the Retail Industry, there are still challenges.
Безпека
One of the biggest challenges in IoT at the moment is security. Several IT experts claim that IoT is developing much faster than we're protecting it. Cyber-attacks are becoming more sophisticated with passing time, making cybersecurity a real challenge for IoT devices.
Однак, by working with cybersecurity experts and having robust security strategies in place, retail stores can mitigate the security risks IoT poses.
Вартість
Installing IoT solutions does not come cheap. Retailers need to make huge investments in powerful networks, data networks, хмарні обчислення, and other IoT-related infrastructure, and these do not come cheap. Therefore installing IoT in retail can get expensive fast, making some retailers apprehensive of IoT.
Тим не менше, one thing retailers need to remember is there is no need to buy every infrastructure at once. They can begin by putting in a small IoT solution at first and then grow from there.
Expertise
IoT systems are complicated technologies that require professional and technical expertise to set up and operate. This typically is not the type of experience that most retail employees have. Hence it may make retailers reluctant to include IoT in retail stores.
Однак, retailers can easily overcome this by hiring their own IoT experts to help them handle the technicalities of IoT devices. They can also outsource their needs to third-party companies specializing in IoT.
Real-Life Uses of IoT in Retail Industry
В даний час, IoT devices are being used and are thriving in the Retail Industry. Here are four success stories of IoT solutions being used in the retail sector.
Amazon Go
This is likely one of the most well-known uses of IoT in retail. These Amazon convenience stores provide a way for people to go shopping cashless. People just walk in, pick what they want, and walk out. I know, sounds something straight out of a shoplifter's dream, правильно? But Amazon Go is a very real convenience store.
The app works with the Amazon Go app, which is used to bill any items you choose to your Amazon account. Amazon Go shops have sensors that can pick up when items are taken or returned to shelves, and they will assist in keeping track of what a customer buys to ensure they are properly charged.
Target's Beacons
Target's has been successfully using IoT beacons connected to its Target Run app to market to its customers depending on their location. As long as a customer has the app and has their Bluetooth on when they enter a Target store, they will receive notifications on different products and promotions.
Urban Outfitters' Loyalty Program
Urban is successfully using beacons to attract the younger market. The beacons which are placed at the entrance, fitting rooms and checkout all work together to improve customer satisfaction.
Upon entry into an Urban Outfitters, the beacon will urge any smartphone wielding customer to unlock a special offer via social media. In the fitting rooms, the beacons will generate customer-specific content on products. They will also be requested to take a selfie with their products, and post it on Instagram with #UOonYou giving them the chance to appear on the company's website.
Macy's Mobile App
Macy's has also successfully used Bluetooth beacons to offer the customers a more personalized shopping experience. Bluetooth beacons work in conjunction with Macy's app in that anyone who opens the Macy's app while in the store, the location will immediately be noted and they will receive notifications on products based on the section they are in.
How IoT in Retail will Help Manage The Covid Pandemic
There are two main ways IoT in retail stores will help curb the spread of Covid-19.
Спочатку, with Bluetooth beacons, retailers can keep track of the traffic in the store and ensure the numbers do not get too high for it to cause a safety issue. Плюс, a customer can be notified whenever they get too close to another customer with wearable contact sensors. Therefore maintain the advised social distance.
По-друге, IoT solutions have made cashless convenience stores possible. Gone are when customers had to go into a shop, wait in line and pay physical money for the products. With IoT in retail, customers can go into shops, pick their items and walk out. Without the usual check line and money exchange, these shops are much safer and more effective at stopping the spread of the Covid-19 pandemic.