Ogni prodotto è 100% Testato per garantire Failure-Free, Difetto-Free, e perdita-Free.
Forniremo i prodotti che sono sicuri, efficace e affidabile, offrendo la massima qualità e valore ai nostri clienti. Con 14+ anni di esperienze nel settore dei servizi di produzione elettronica, MOKO fabbrica raggiunto ISO 9001:2015, ISO14001:2015, UL, IPC, e certificazione BQB. cliente prodotti dallo sviluppo, gestione dei materiali in entrata, produzione di massa sono in linea con la certificazione internazionale per il controllo di qualità. Questi prodotti hanno inoltre ottenuto UL, ETL, CE, FCC, certificazione RoHS. Noi insistiamo su controlli rigorosi ed efficaci in ogni ODM & processo OEM. La nostra qualità è ispezionato nella gestione della produzione, utilizzare gli strumenti di precisione customed, programma di testata specializzata, e giga test funzionale. La nostra filosofia di qualità: Raggiungere la soddisfazione del cliente, completare conforme desideri del cliente, e ridurre il costo di mantenere prezzi competitivi.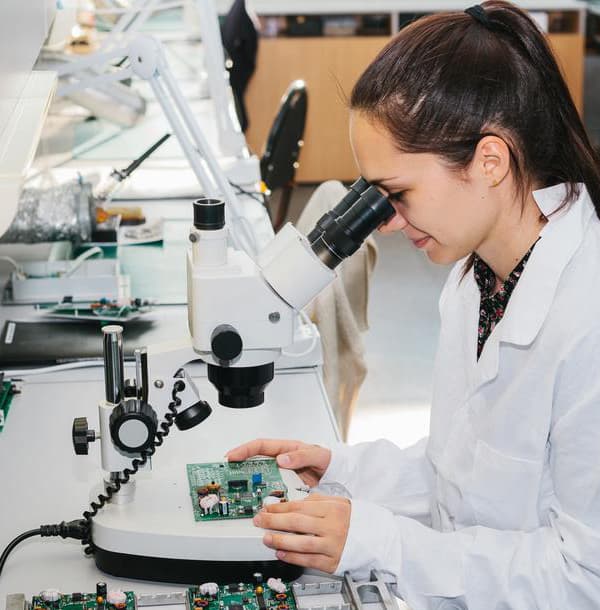 MOKO's understanding of quality is characterized by achieving customer satisfaction and complete complying with customer desires regarding
correct mode of operation of products ordered

;

in time shipment

;

competitive costs charged

.
Se sei un'azienda B2B stabilita, needing a reliable IoT devices ODM & produttore OEM. We are ready to support you. Parliamo!