The asset tracker series A is an intelligent hardware terminal that integrates multiple location technologies and connectivity network. It is mainly used to monitor real-time location and status of assets in warehouse and transportation. Automatic alarm will be triggered when there's abnormal location,status or dismantlement of assets. Meanwhile, data such as asset status parameters and in-transit transportation path are uploaded to the cloud in real time, so that the cloud platform can realize visual asset transportation scheduling, analysis and management. AT001 asset tracker is easy to install and can be deployed worldwide. It can be mounted by strong magnet or fixed by screw. It's suitable for outdoor harsh environment due to IP68 dustproof and waterproof grade and long standby of up to 10 years.
> IP68 waterproof for harsh outdoor environments.
> Multiple positioning technologies such as GNSS, LBS, Wi-Fi, and Bluetooth 5.0 beacon technology are integrated.
> Support global LTE CAT.1, CAT.M, NBIOT and GSM, GPRS, and EDGE networks.
> Various sensors to achieve the monitoring of position, motion, vibration, light, and battery status.
> Location data and sensor data are reported every 3 hours by default, users can adjust the report interval.
> Alarm setting will be triggered when there's abnormality, such as low battery, out of fences or temperature out of range, etc.
> Visual data management platform intuitively understands the location and status of assets. Support remote OTA firmware upgrade.
> Local storage and patching the blind are supported.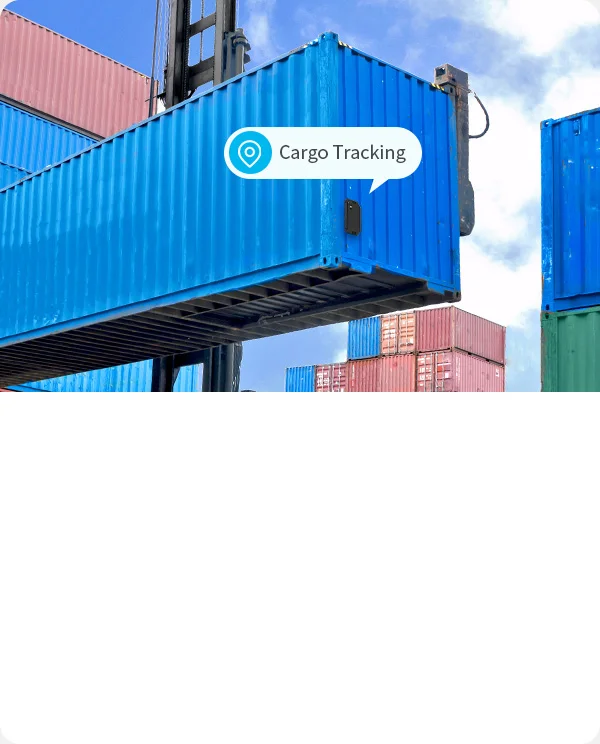 When you're in the trucking business, you'll be glad to have a solution that can remotely track your assets in real time. Our cellular asset tracker enables you know which container your goods are in and whether the product has been disassembled.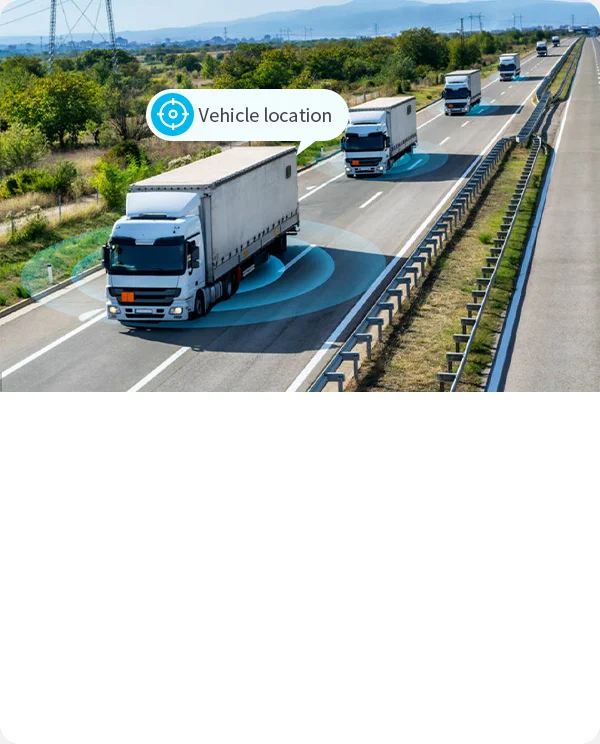 AT-001 combines the advantages of multiple location and network connectivity technologies with wide adaptability. When your fleet is dispatched to all around, you need a visual data management platform to know where your vehicles and cargo are in real time. Our asset tracker will report to server when the vehicle is deviated,vibrate severely or the goods are not located in the specific vehicle.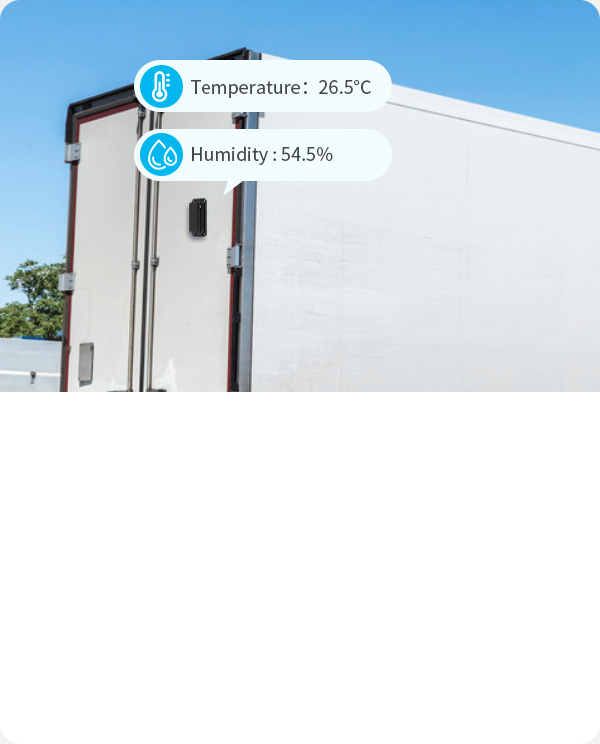 Some assets require high temperature and humidity for sensitive products such as medical drugs and fresh produce. After being tied to the asset, cellular tracker periodically reports data to ensure that the asset is kept in constant temperature and humidity even when it is outdoors.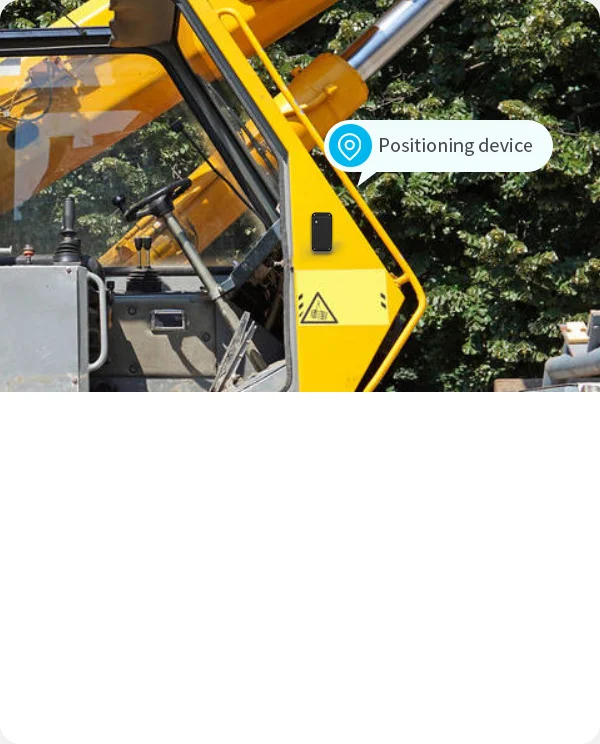 Construction sites are so extensive that it can be difficult for administrators to find the right equipment. Asset tracker reports data every 3 hours, and when the positioning of the device is outside the specified range, or when the device vibrate violently, the alarm will be triggered. It not only prevents asset missing, but also prevent further damage to the equipment.
Construction equipment tracking
LTE FDD: B1/B2/B3/B4/B5/B8/B12/B13/B14/B18/B19/B20/B25 /B26*/B27/B28/B66/B71/B85
GSM: 850/900/1800/1900MHz
LTE FDD: B1/B2/B3/B4/B5/B7/B8/B12/B13/B18/B19/ B20/B25 /B26/B28
GSM: 850/900/1800/1900MHz
GSM: 850/900/1800/1900MHz
LTE FDD: B1/B3/B5/B8
LTE TDD: B34/B38/B39/B40/B41
GSM: 900/1800MHz
LTE FDD: B1/B3/B5/B7/B8/B20/B28
GSM: 850/900/1800/1900MHz
LTE FDD: B2/B3/B4/B5/B7/B8/B28/B66
GSM: 850/900/1800/1900MHz
LTE FDD: B2/B4/B5/B12/B13/B25/B26
LTE FDD: B1/B2/B3/B4/B5/B8/B12/B13/B14/B18/B19/B20/B25 /B26*/B27/B28/B66/B71/B85
* indicates that it is under development
LTE FDD: Max 10Mbps (downlink)/Max 5Mbps (uplink)
LTE TDD: Max 8.96Mbps (downlink)/Max 3.1Mbps (uplink)
LTE FDD: Max 588Kbps (downlink)/Max 1119Kbps (uplink)
GPRS: Max 107Kbps (downlink)/Max 85.6Kbps (uplink)
EDGE: Max 296Kbps (downlink)/Max 236.8Kbps (uplink)
Inserted, GPS/GLONASS/BeiDou
× 3, power light, Ethernet status light, GNSS indicator light
Motion sensor measurement range
Light sensor adjustment range
7800mAh (Lithium battery)
Horizontal positioning accuracy
Self-positioning: <2.5m CEP
Maximum acceleration accuracy
First positioning time: @ -130dbm using EASY™ technology
Cold boot: < 15s Warm boot: < 1s
First positioning time: @ -130dbm not using EASY™ technology
Cold boot: < 35s Warm boot: < 1s
Report once daily for 7 years
About 192g(AT001-L/AT001-G/AT001-M)
Magnetic attached,screw mounted