IP67 Waterproof
IK09 anti-collision
UV & dust resistant
Nordic nRF52 series
Long life span of up to 20 years
Long broadcast distance of up to 150m
Replaceable battery- 8000mAh 2*AA ER18505
High and low-temperature resistant (-40℃ ~ 85℃)
Red LED indicator for alarming
Hall sensor integrated for Anti-misconduct switch design
Embedded 3-axis sensor for power consumption management
Multiple installation options (screws, ties, and double-sided sticker)

M3 is a modern Bluetooth Low Energy (BLE) enabled Industrial Beacon designed and engineered to provide top-tier positioning and tracking services, especially for the industrial sector. Its tracking and positioning capabilities are unlimited- from assets to personnel and can be deployed indoors and outdoors. To facilitate this, it's integrated with a 3-axis sensor and a red LED indicator. M3 Industrial Beacon's simplicity reaches new levels. It's easy to install and set up things to start running, hence eliminating special tools for the task. You have multiple installation options since it can be tied to your assets, screwed on them, or even stuck to them using a double-sided adhesive.
M3's high-power replaceable battery (8000mAh 2*AA ER18505) enables it you serve you for a long period of up to 20 years and broadcast over long distances of up to 150 meters. M3 is waterproof, anti-collision, and can resist high and low temperatures enhancing its durability.
Counting various animals using return column numbers can be difficult in pastures and zoos. However, the numbers can be counted automatically with an M3 beacon mounted on them, making your work easier. In a zoo, the contextual information about each animal can be sent by notification to the visitors' or tourists' phones, enabling them to learn more about their favorite animals instantly. M3 establishes a firm connection with gadgets like phones; it's waterproof, has strong shock absorbers, and is UV resistant. These features make it ideal when dealing with animals in a zoo or a ranch.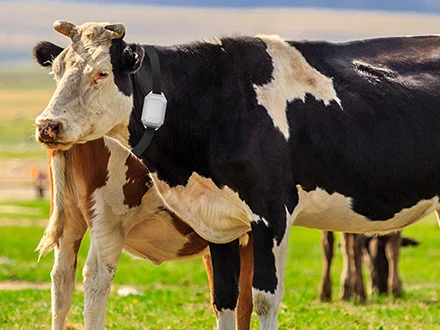 If your company sources multiple raw materials and the processing of your products fluctuates regularly, deploying beacons after classifying them can optimize the workflow by locating the positions of your manufactured goods quickly. Our M3 industrial beacon will help you live monitor, locate, track and reduce wastages of your assets during manufacturing. M3 is waterproof with a long life span, and it can also resist high temperatures and humidity. This enables it to be more suitable than other beacon models in manufacturing.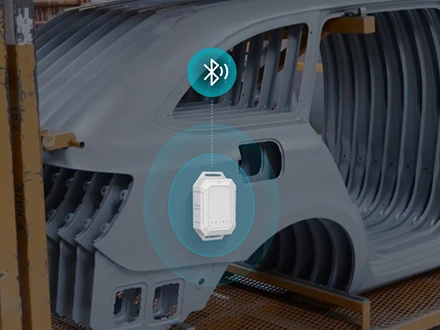 Leverage Real-time Monitoring, Locating, and tracking of your manufactured goods during distribution. When you deploy several M3 beacons on all your containers while shipping your products, you'll be able to comprehensively locate assets and place containers according to their respective delivery times, optimize the packaging line, and improve inventory accuracy. Thanks to the long-distance broadcasting, ability to work in a harsh environment, and long life span features, M3 becomes more suitable for logistics purposes than other beacons.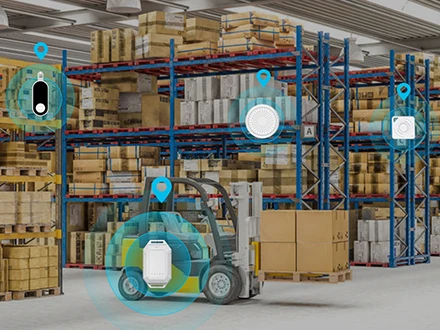 Embedding an M3 beacon on heavy equipment like tractors and other minor equipment can help track them to prevent loss or accidents on construction sites. For instance, if a tractor wanders off into a dangerous area or leaves the operating zone, the alarming fence feature will be triggered to notify you of the situation. The strong waterproof, shock resistance, and long life span features make M3 stands out among other beacons in construction site application.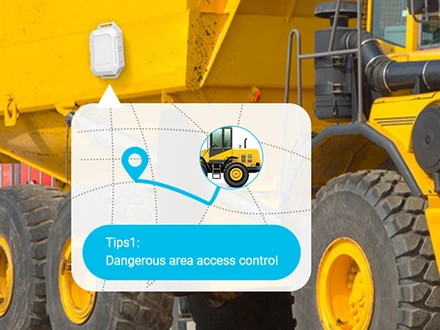 Bluetooth Low Energy (BLE)

Color and Logo customization (MOQ)

Customizable hardware and structure design

Excellent Structure properties

Firmware development and verification

Silk-screen printing and laser carving provided

Full configurable parameters via APP for both iOS & Android

Compatible with Eddystone and iBeacon simultaneously
| Battery model | ER18505 |
| --- | --- |
| Battery Capacity (mAh) | 8000mAh |
| Battery Life | 20 years |
| Battery Replaceable | Yes |
| Chipset | Nordic nRF52810 / Telink TLSR8258 |
| Max Broadcast distance | 150m |
| Size(H*W*L) | 122.6mm x 72.9mm x 33.8mm |
| Material | ASA+PC |
| Waterproof | IP67 / IK09 |
| Working temperature | -40℃~85℃ |
| Protocols | Eddystone & iBeacon: URL, TML and UID |
| Firmware updating | OTA |
| Shelf Color | Grey |
| Installation method | Screws, ties and double-sided sticker |
| Button | Inner mechanical button |
| LED Color | Red |
| Built-in Sensor | 3-axis sensor & Hall sensor) |
| Antenna | PCB antenna |
| Assembly way | Crew hole at buttom |
| Certification | FCC、CE、REACH、RoHS |