IP67 Waterproof standard
3M sticker and Screw assemble way is option
Push button with multiple functions, such as trigger notification
Additional Motion sensors can be advertised when object is falling or moving
Compatible with iBeacon™ and Eddystone™ (UID, URL, TLM) at the same time.
The H2A BeaconX Pro is an indoor location beacon with a 3-axis accelerometer sensor, which can broadcast iBeacon, Eddystone, and sensor data. The H2A location beacon belongs to the H2 series of products, and can be used for beacon indoor location tracking solutions.
It has a portable case, waterproof structure (IP67), accurate hardware, robust firmware, and external push buttons. Additionally, we offer schematic diagrams for your firmware development, and also provide SDK/API for application development.
Any of the parameters of the H2A location BeaconX Pro can be modified, and all the sensor data can be checked. Take a look at our BeaconX Pro app, currently available for both iOS and Android.
Advertising Beacon Device
Ultra-low power consumption chipset NRF52 Serise
6 Slots can be configured
Support button trigger and motion trigger
G-value, sampling rate and sensitivity of 3-axis accelerometer sensor can be configured
Logo customizable (MOQ 100units)
Provided with your own configuration (MOQ 100 units)
100% Configurable Parameters via MokobeaconX Pro app (Android & iOS)
| | |
| --- | --- |
| Size(H*W*L) | 48.5 * 48.0 * 16.3mm |
| Battery Model | CR2477 |
| Battery Capacity (mAh) | 1000mAh |
| Default battery Life | Up to 5 years |
| Battery replaceable | Yes |
| Max Range | 150m(+4dBm) |
| Waterproof | Yes IP67 |
| Protocols | iBeacon& Eddystone: UID, URL, TLM Eddystone Configuration GATT Service |
| Firmware updating | OTA |
| Attachment method | Landyard, 3M double side sticker, Screw |
| Built-in Sensor | Accelerometer sensor |
| Certification | CE & FCC |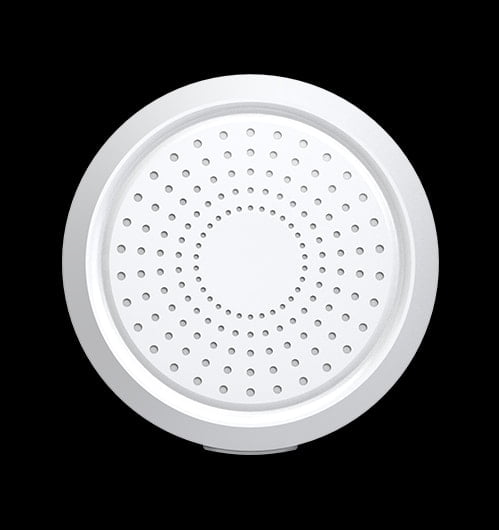 Personnel safety management:
Applications: Hotels, Prisons, etc.—anywhere you need to keep track of personnel.Fix an H2A location beacon with 3M glue or screws under the coffee table in each room of the hotel or on the wall. Each H2A location beacon broadcasts Bluetooth RSSI and different UUID and MAC addresses, conveniently using only a little power. The CR2477 button battery used in the H2A can last the device for 3-5 years.
Hotel-related staff can receive signals broadcast by the H2A location beacon through the Android & IOS mobile app to locate the nearest room. If, for some reason, staff feels they are in danger, they can press the emergency alarm button on the Android & IOS mobile app, and the relevant information will be sent via SMS (Short Message Service), immediately notifying security personnel and uploading the panic button information to the server/cloud via LTE or WIFI. Hotel managers can quickly locate their hotel room and location in the background, and notify the relevant people to help. Additionally, this alarm information will always be saved, allowing for comprehensive documentation of an incident.