LoRaWAN PIR Motion Sensor
The LW007-PIR is a passive infrared-based LoRaWAN PIR sensor used to detect motion or occupancy. It can send the change of status over the LoRaWAN network once it detects there's movement within the detection range. In addition, it also supports door status detection and temperature and humidity monitoring functions, making it widely used in office, residential, industrial building and other scenarios.

> Occupancy or motion detection based on passive infrared and Fresnel Lens
> Long detection range(Max. 8m) and wide detection angle(Horizontal 120°, vertical 60°)
> Door status detection
> High sensitive temperature & humidity Sensor with exterior ventilation holes design
> Multiple temperature and humidity monitoring alarm functions for dealing with abnormal situations timely
> Ultra low power consumption with 5200mAH lithium sub-battery,which can stand up to five years
> CE and FCC certification are pending
Smart Office with Occupancy Detection & Temperature and Humidity Monitoring
Using LW007-PIR, users can detect the occupancy of conference rooms or other dedicated Spaces, thus rationally arranging space resources. The LW007-PIR sensor can also be used to monitor the temperature and humidity of the current environment.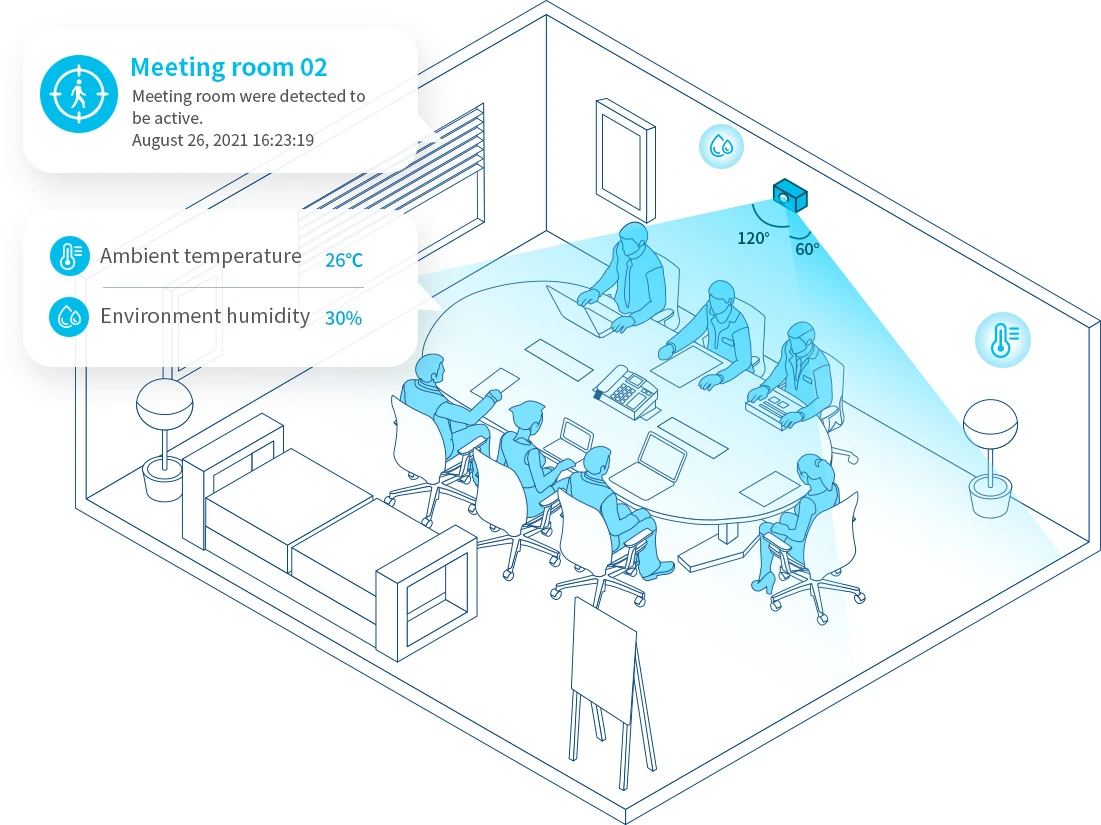 Intelligent Factory with Occupancy and Door Status Detection
Users can use LW007-PIR motion sensor to detect whether someone is on duty at the appropriate time and location to ensure the safety of assets, equipment and production. The device reports the notification to the server. Users can determine the duty status and inspection status based on the server and schedule management accordingly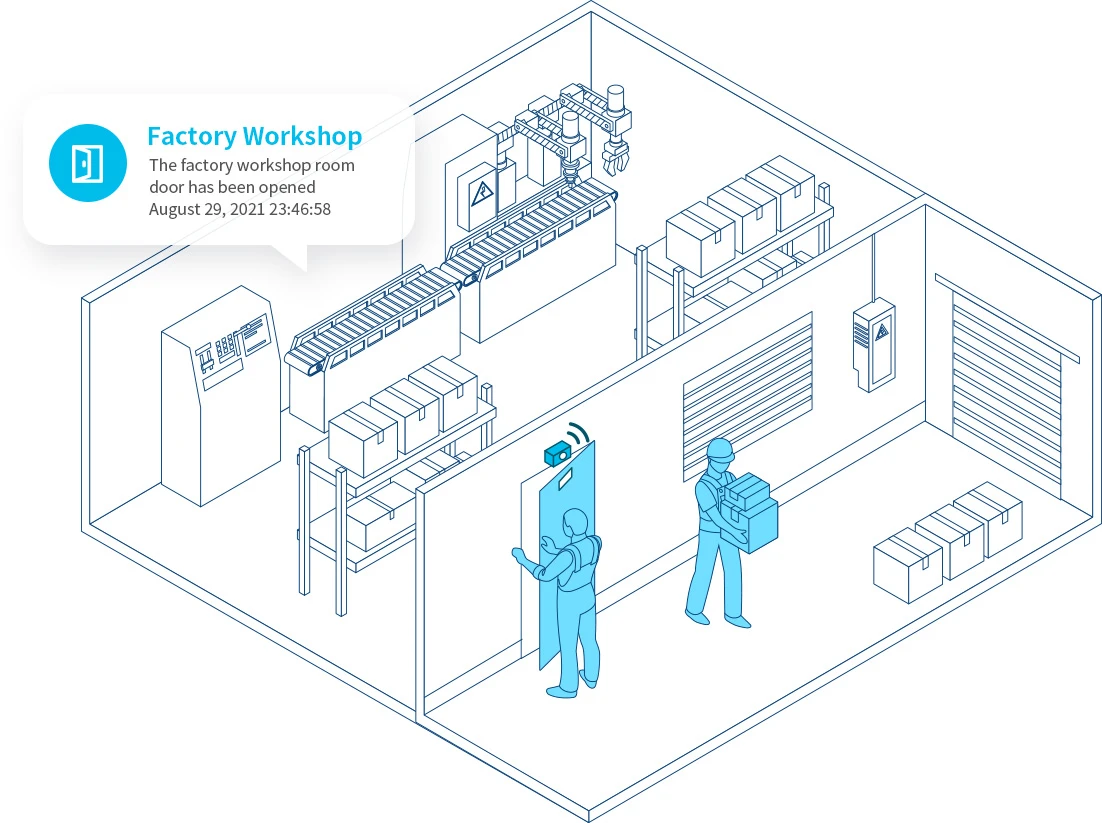 Environmental Monitoring with Occupancy Detection & Temperature and Humidity function
LW007-PIR motion sensor can monitor the temperature and humidity of the environment. When the temperature (humidity) changes too fast or exceeds the set threshold, an alarm message will be sent to realize the intelligent monitoring of the environment.
It's mainly applied to the computer room, library storage room, document room, hospital ward, and other scenarios.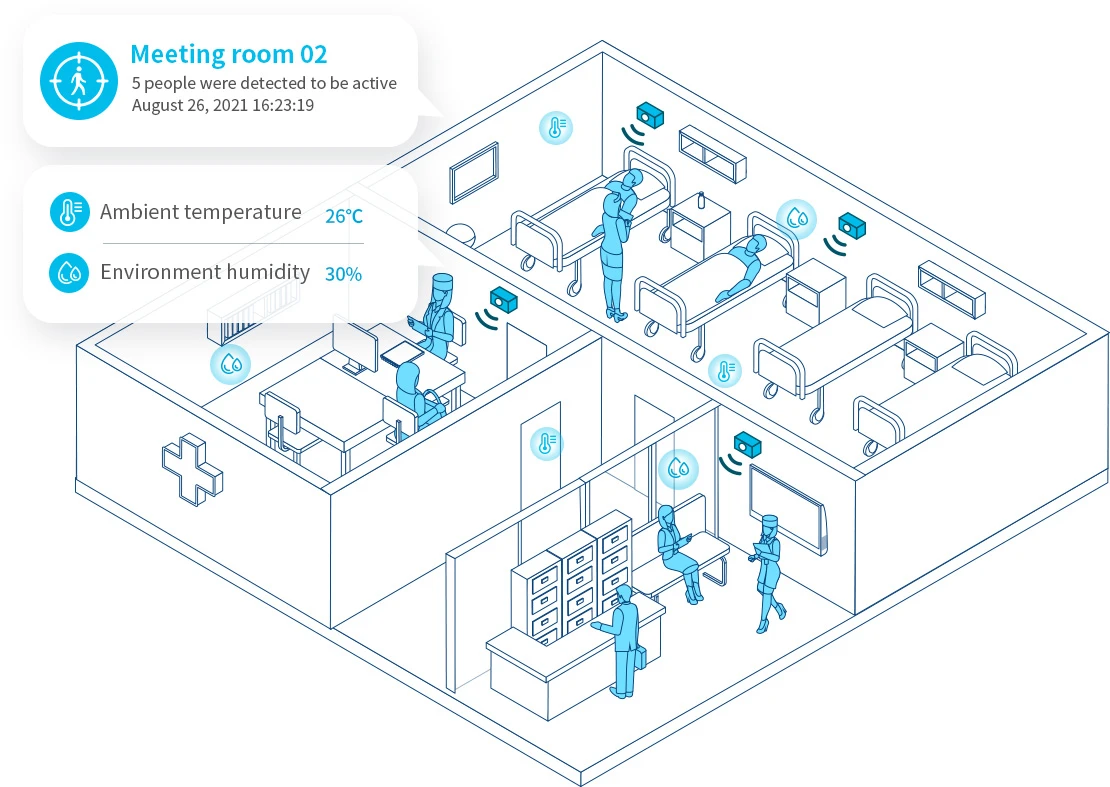 Customize Logo

Customize Package

Pre-configuration
Parameters

Customer Firmware
Programming

Customize Firmware

New Product Design
EU868/AU915/US915/AS923/IN865/KR920/ EU433/CN470/CN779/RU864
LoRa Communication Distance
7km communication distance (in urban open space)
Bluetooth Communication Distance
50m communication distance (in urban open space)
2*AA ER14505 5200mAh Replaceable battery
Temperature: -30℃~60℃ Humidity: 0%~95%
USA: FCC and Europe: CE are pending, other certifications can be customized