GT001 Goods Monitor tracker
The goods monitor tracker G series is an ultra-thin, smart hardware terminal that integrates a variety of location and connectivity technologies with sensors to monitor the location and condition of items in real time. Alarm will be triggered when something are abnormal.
GT001 is easy to install and can be packaged with items (such as luggage, valuables, raw food, pets, etc.).At the same time, data will be uploaded to the cloud so that it can be checked in real-time through the web cloud platform or mobile APP. It can also be used for group asset management to realize visual asset transportation scheduling and analysis management, improve transportation efficiency, and reduce risks and costs.
> Integrated GNSS, LBS, Wi-Fi, Bluetooth 5.0 Beacon technology, and other positioning technologies.
> LTE CAT.1, CAT.M, NBIOT and GSM, GPRS, and EDGE network are supported.
> Integrated with a variety of sensors to monitor temperature, humidity, light, and vibration.
> Support remote configuration and OTA upgrades.
> Visual data management platform allows you to monitor data intuitively.
> Report data once an hour and store it locally. An alarm will be triggered when there are abnormal data and a low battery.
> Built-in large capacity rechargeable lithium battery.
> Sampling interval and reporting interval can be configured.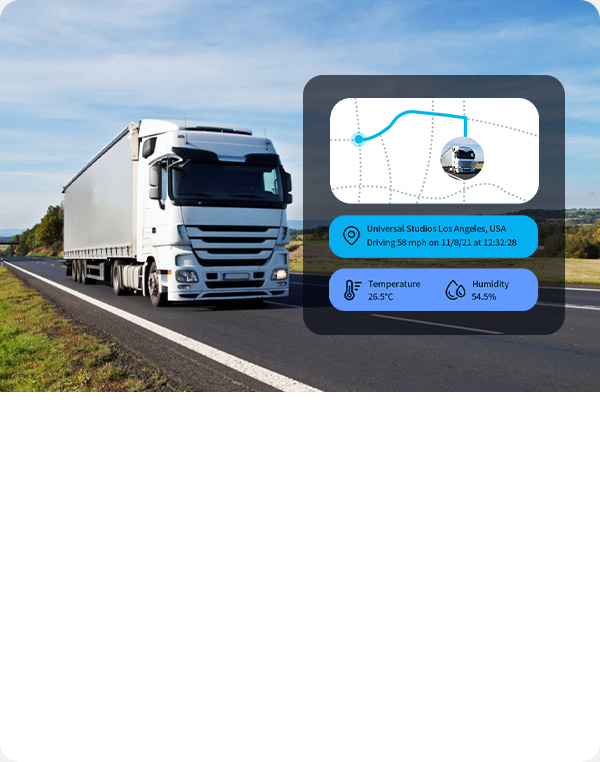 Compared to traditional logistics,3PLs are of high efficiency due to transparent data management,and goods cellular tracker is the key to realize it. GT001 can be mailed with the goods, allowing the manager to keep the location and status of the goods in transit always under control. When the cargo is pharmaceutical, fresh, or fragile, the alarm device will be triggered at the occurrence of abnormal data, such as temperature and humidity abnormalities or violent vibration.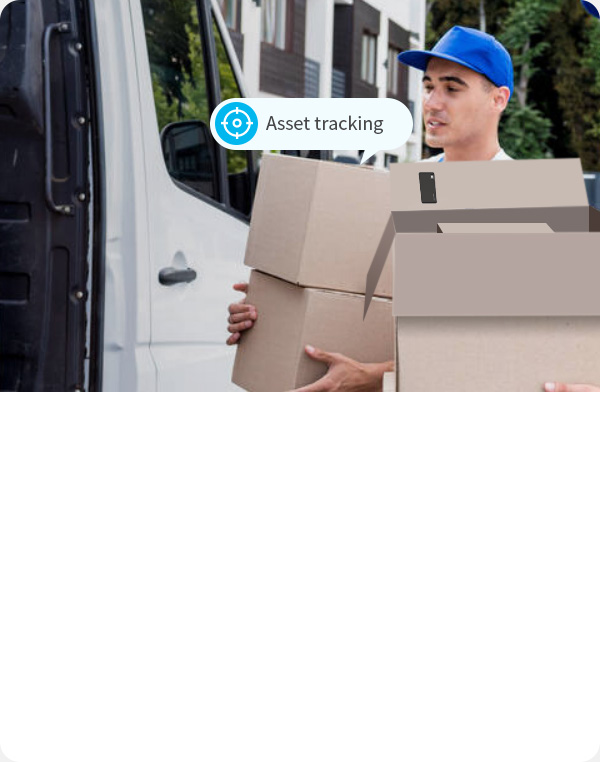 The era of online shopping has driven the development of the express industry. The goods cellular tracker is one of ways that enables companies to quickly locate packages when faced with piles of packages. A visual platform allows courier companies and customers to monitor the delivery status of parcels online in real time, greatly improving the effectiveness and reducing the phenomenon of wrong delivery.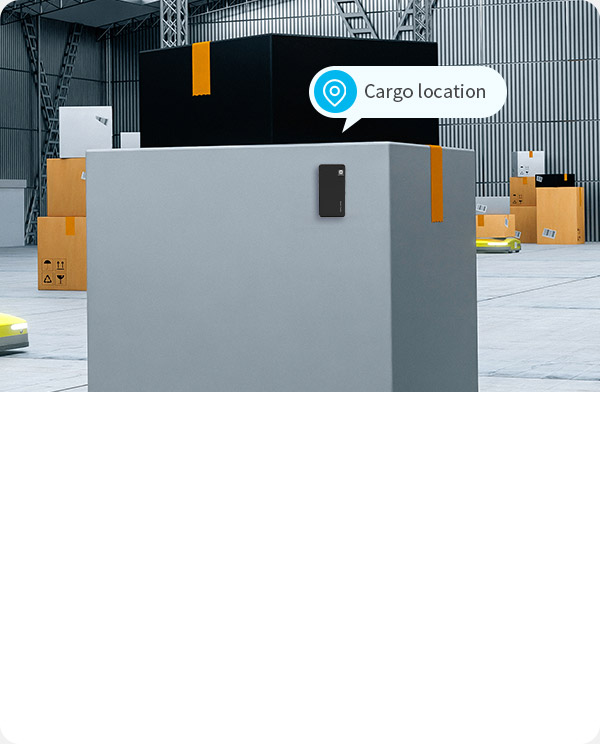 The property of freight forwarder is similar to 3PL,they are both entrusted to be responsible for the transportation of goods with high effectiveness. Goods cellular tracker can be utilized to track the containers and respond quickly whenever there are any abnormity during the transportation.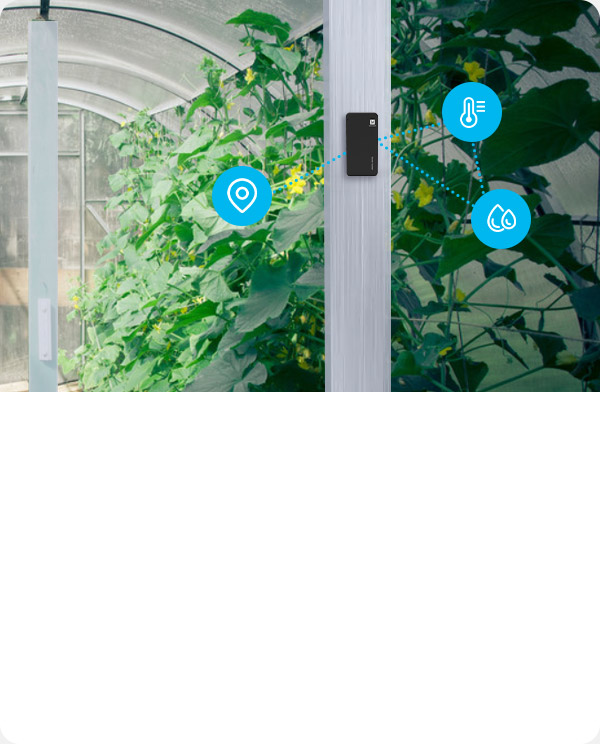 Medicines, fresh produce, crops, rare animals and antiques rely on our cellular tracker's temperature and humidity feature to ensure a comfortable environment, and its location feature allows you to track stolen assets and trigger an alarm.
LTE FDD: B1/B2/B3/B4/B5/B8/B12/B13/B14/B18/B19/B20/B25
/B26*/B27/B28/B66/B71/B85
GSM: 850/900/1800/1900MHz
LTE FDD: B1/B2/B3/B4/B5/B7/B8/B12/B13/B18/B19/ B20/B25/ B26/B28
GSM: 850/900/1800/1900MHz
GSM: 850/900/1800/1900MHz
LTE FDD: B1/B3/B5/B8
LTE TDD: B34/B38/B39/B40/B41
GSM: 900/1800MHz
LTE FDD: B1/B3/B5/B7/B8/B20/B28
GSM: 850/900/1800/1900MHz
LTE FDD: B2/B3/B4/B5/B7/B8/B28/B66
GSM: 850/900/1800/1900MHz
LTE FDD: B2/B4/B5/B12/B13/B25/B26
GT001-M-NA* (Cat M1 only)
LTE FDD: B1/B2/B3/B4/B5/B8/B12/B13/B14/B18/B19/B20/B25 /B26*/B27/B28/B66/B71/B85
* indicates that it is under development
LTE FDD: Max 10Mbps (downlink)/Max 5Mbps (uplink)
LTE TDD: Max 8.96Mbps (downlink)/Max 3.1Mbps (uplink)
LTE FDD: Max 588Kbps (downlink)/Max 1119Kbps (uplink)
GPRS: Max 107Kbps (downlink)/Max 85.6Kbps (uplink)
EDGE: Max 296Kbps (downlink)/Max 236.8Kbps (uplink)
Inserted, GPS/GLONASS/BeiDou
×2, power light, status light
Motion sensor measurement range
Light sensor adjustment range
Temperature & Humidity Sensor
Humidity sensor accuracy: + / - 2% RH @ + 10°C to + 70°C
Temperature sensor accuracy: + / - 0.3°C, -20°C to + 70°C
2500mAh (Lithium battery, USB 5.0V charging)
Horizontal positioning accuracy
Self-positioning: <2.5m CEP
Maximum acceleration accuracy
First positioning time: @ -130dbm using EASY™ technology
Cold boot: < 15s Warm boot: < 1s
First positioning time: @ -130dbm not using EASY™ technology
Cold boot: < 35s Warm boot: < 1s
Report once daily for 1 years
About 90g(GT001-L),85g(GT001-G), 88g(GT001-M)
ABS (food grade plastic is optional)
No need to install or Double-sided tape