B1 bluetooth panic button connects to a tablet or smartphone via Bluetooth and can be used as a lanyard, keychain or attached to a desk. It is a device that can trigger an emergency alarm. The alarm will be triggered in two situations: one is when the user presses the SOS panic button by himself, the other is when the cloud detects an event that may trigger the panic alarm. Wireless panic button can be widely used to alert hotels, hospitals and schools.

> Chipset Nordic nRF52832
> Support buzzer and motor
> Bluetooth 4.2((compatible with Bluetooth 5.0)
> Low-power Bluetooth with up to 140m advertising range
> Rugged structure design with IP65 waterproof support
> Versatile installation (Lanyard and double-sided tape)
> Universal Type-C interface to ensure convenient charging
> Easy configuration on the cloud by the gateway
> Hardware and firmware customization
> Multi-type trigger types with different alarm task
> Wide temperature range between -20℃to 60℃
> Rechargeable battery with 240mAh that can work for 9 months
> Dual independent button with function button and mechanical button
> Visual/auditory disability friendly with LED,vibrating buzzer and motor
> 3-axis accelerometer inserted to identify fall behavior and smart battery management
> Support abnormal static alarm when there's abnormal static on the construction personnel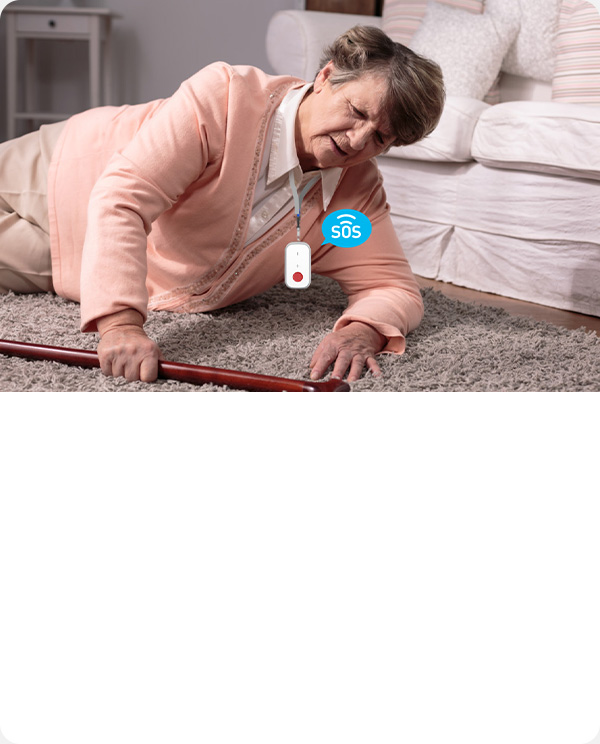 When an elder who maintain static for a long time, Bluetooth panic button will report the 3-axis data to gateway for analyzing whether there's fall accident.If so,then the panic alarm will be triggered, and if the alarm haven't been removed within the interval time, aids support will be commanded by gateway. Emergency panic button can also be used for informing the elder to take medicine.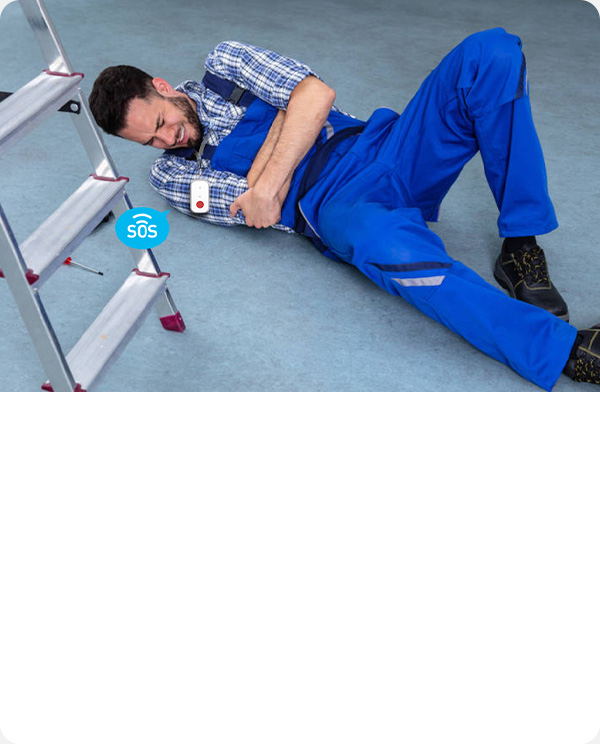 Wearable panic Button can also be used by workers on construction sites. In the event of an accident, workers can press the SOS panic button to seek immediate assistance, and when they are stationary beyond the specified time,the panic alarm will automatically triggered and inform the end-user. The device not only wins rescue time for workers, but also improves their work efficiency as they no longer dare to get lazy.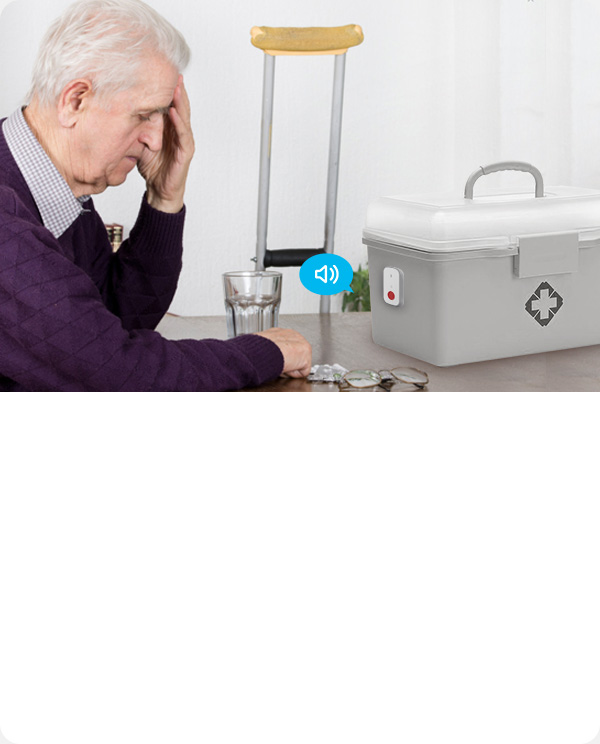 Medical panic Button can be deployed in a medical package to remotely track patient compliance and allow family patients to follow treatment plans. The user can trigger the mechanism to report the medication time, if the medication report is not received within a specified time, the doctor or nurse will trigger the panic alert through the gateway.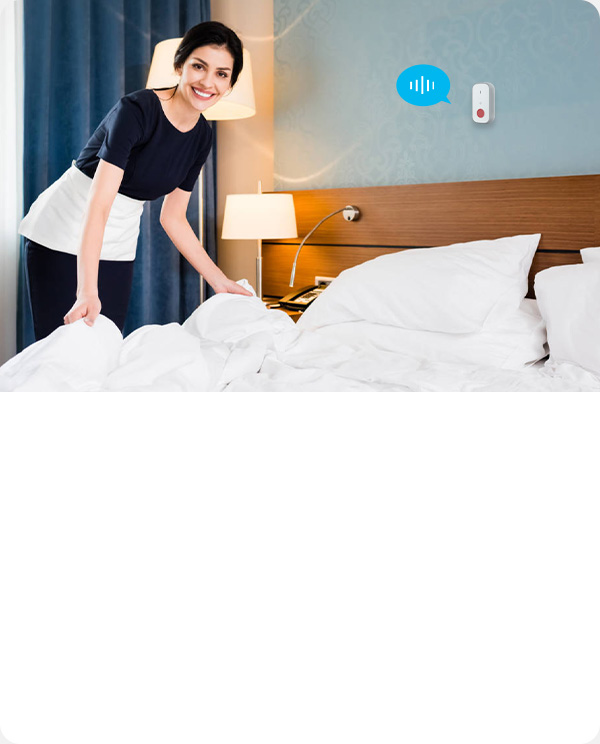 Bluetooth panic button system provide convenience for residents in hotel. Dialing through smart phone is in no need anymore,only a click in the red button can be offered with room cleaning,emergency call,breakfast and other services.
Rechargeable lithium battery
9 months or 90 days(with buzzer and motor)
Temperature: - 20°C / + 60°C
Humidity: 0% ~ 95% (non-condensing)
Eddystone & iBeacon: URL, TML and UID
Lanyard, double-sided sticker
1 mechanical and 1 function botton
Accelerometer sensor, motor and buzzer(85dB)