ESP32 WIFI Socket MK115
MK115 is a WiFi socket device using Wi-Fi connection wireless technology that turns your typical electrical device into a smart, controllable, and multi-functional device.And it has a small, compact enclosure, also easy for installation.
This WiFi socket can be operated using the button on the casing or via mobile APP through WIFI.It works as a power controller with very high measuring accuracy. and mainly used in household appliance control and industrial equipment control so as to monitor the power consumption and save energy.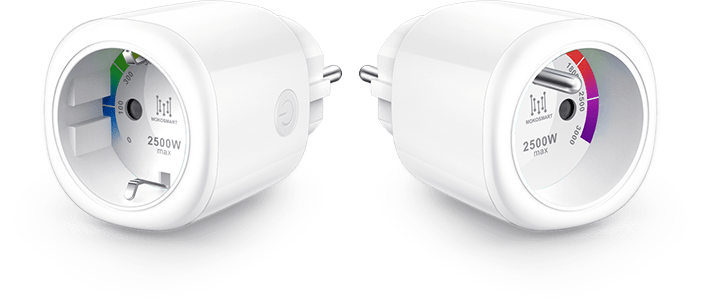 Standard hardware and firmware support MQTT servers ,also support your own cloud server
Communication protocol is based on MQTT V3.1.1

A multifunctional smart device makes power under control

Wireless Type:
WiFi
MCU:
ESP32
Input Voltage:
230V AC 50/60Hz
Rated load current:
11A - continuous load
power output:
2530W Max
Operating temperature:
0 ºC~ 40 ºC ( 32°F ~ 104°F )
WiFi Socket type:
EU/FR
Dimensions(Diameter*Height):
Type E:51.5*87.5mm;
Type F:51.5*84.5mm
EU directives compliance :
RED 2014/53/EU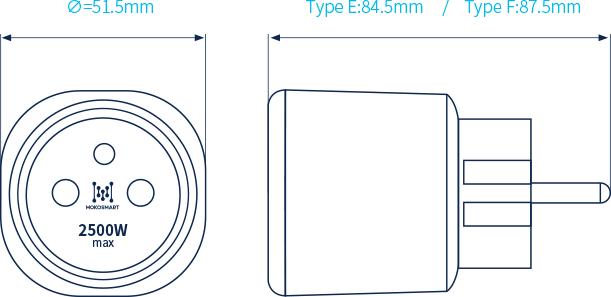 Exploded Drawing
Make every detail perfect, keep improving in design
Both PCBA and enclosure adopt safe materials
Compatible with more wireless communication way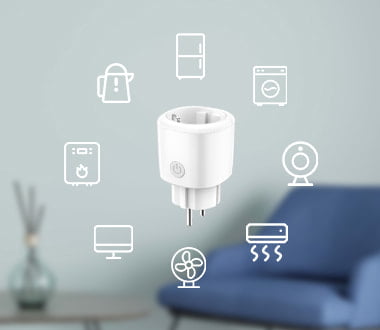 Household Appliance Control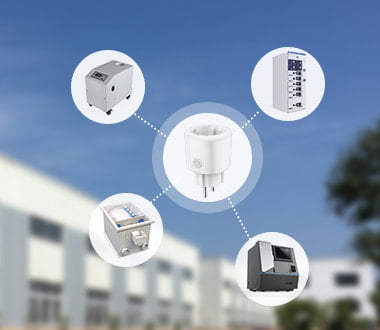 Industrial Equipment Control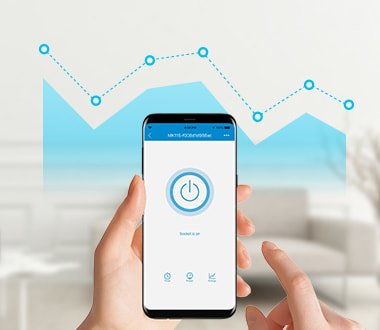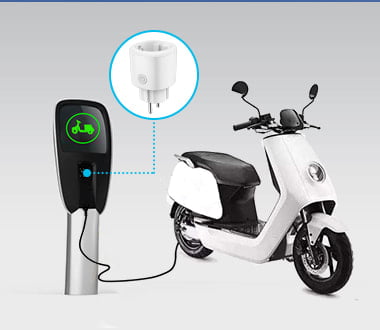 Motorcycle Charging Metering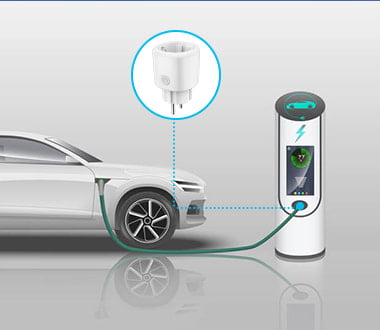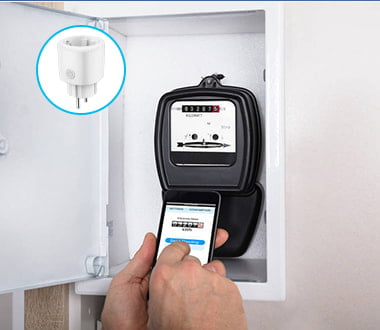 WiFi Socket CUSTOMIZED SERVICE
Support customized firmware,flash the customized firmware during the factory procedure
Support customized hardware with Zigbee, Z-wave , Bluetooth and other wireless type
Customized package and label
Power metering SDK and schematic diagrams are available for customers to develop firmware
Support Android& IOS API for APP developing
Professional engineers provide certificates service:
Based on the existing certificates, apply for the customer's own certification
Apply for new other certificates required by customers