In honor of the upcoming International Coffee Day (1 October), we will explore the many ways in which the global coffee market is leveraging IoT devices and technologies – from coffee farming to IoT solutions for commercial coffee machines. Learn more about the smart coffee supply chain that grows, harvests, ships, roasts, sells, and consumes the final product.
Coffee market and IoT opportunity
According to Mordor Intelligence, the global coffee market is forecast to reach USD 102.02 billion by 2020, registering a CAGR of 4.28% between 2021 and 2026. All this coffee is grown in 70 countries, of which the world's top five coffee-producing countries are Colombia, Brazil, Vietnam, and Ethiopia and Indonesia. The global coffee market is worth more than $100 billion a year, and all of this coffee, at all stages of its production, distribution and consumption, has to be managed by a combination of people, processes and machines.
The Internet of Things replaces tasks that are error-prone, time-consuming, and tedious for humans with intelligent automation, allowing people to do what they do best. Farmers are allowed to grow healthier crops while using fewer resources. Shipping and receiving managers are able to quickly access trace data. The bakers can make sure that each batch has the right settings and the right temperature. Baristas are enabled to make and serve coffee at the right temperature. The Internet of Things can also be connected through gateways and cellular routers, enabling communication between people, machines and processes.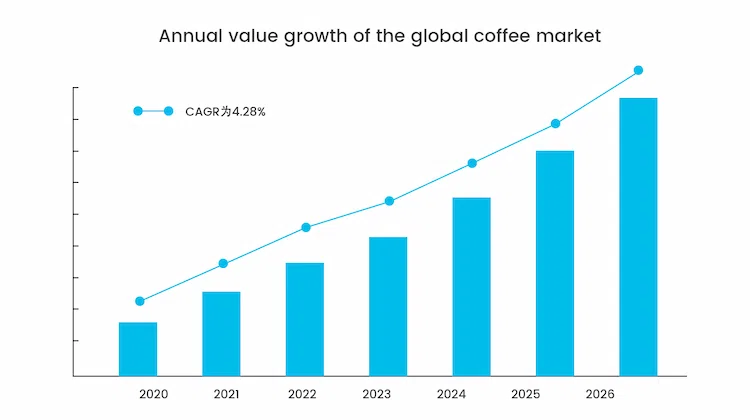 Coffee supply chain and Internet of Things
The coffee supply chain is very long. It starts with the people who grow and harvest the beans, including warehouses, freight fleets, roasters, and many types of retail operations.
First, let's take a view of the entire coffee supply chain. For instance, how many "middlemen" have a stake in getting coffee to consumers? Consider the limited consumer appetite for paying higher prices for everyday beverages. This means that efficiency and automation are essential for scalability and ROI.
What IoT technologies are utilized by the entities in the right column? Of course, these points of contact along the coffee supply chain employ different practices, and no two roasters, retailers or growers are exactly the same. In addition, IoT use cases are on the rise as more enterprises seek efficient features such as data visualization and automation to manage their business processes. So it's just a way of thinking about how technology can support the growing coffee market.
| | |
| --- | --- |
| Enterprises | IoT Technologies |
| Coffee growers | A – Device monitoring |
| Coffee shipping companies | B – Temperature monitoring |
| Coffee warehousing | C – Geo location services |
| Coffee roasters | D – Edge computing |
| Coffee retailers(cafes, restaurants) | E – Soil sensors |
| Coffee retailers(grocers) | F – Data visualization |
| Coffee retailers(convenience) | G – Automation |
Answer:
Coffee growers: A, C, D, E
Coffee shipping corporations: B, C, D, F
Coffee warehousing: B, E, F, G
Coffee roasters: B, G
Coffee retailers: A, B, F, G
Coffee retailers: A, B, D, F, G
Coffee retailers (convenience): A, B, D, F, G
As you can see, IoT technology is being practiced in a number of different ways in the coffee industry. Product developers and people along the coffee supply chain have a large number of IoT applications and use cases in coffee management, and a growing number of organizations are also emerging to serve the industry. MOKOSmart is the world's leading Internet of Things solution provider, using blockchain and Internet of Things technology to provide customers with a complete coffee supply chain solution tracking from farm to consumer.
Examples of IoT in the coffee supply chain
The applications below will help you understand how the coffee supply chain is rapidly growing thanks to the Internet of Things:
1. The Internet of Things in coffee agriculture
IoT devices and technology are playing a role in agriculture across the board — including the coffee bean business. You'll hear terms like agronomy In the coffee growing industry, which means that every aspect of growing and harvesting coffee beans has a potential impact on yield, profits, and the environment. As below are some examples of how the IoT is supporting coffee growers:
By strategically placing sensors to monitor soil and leaf temperature and humidity and other parameters, adverse conditions can be quickly detected and appropriate treatment measures can be established.
Sensing water and using automation to irrigate coffee crops have greatly improved environmental sustainability indicators.
Irrigation systems use GPS, automation and device(Such as Bluetooth beacon) monitoring for data visualization and resource management to support informed decision making.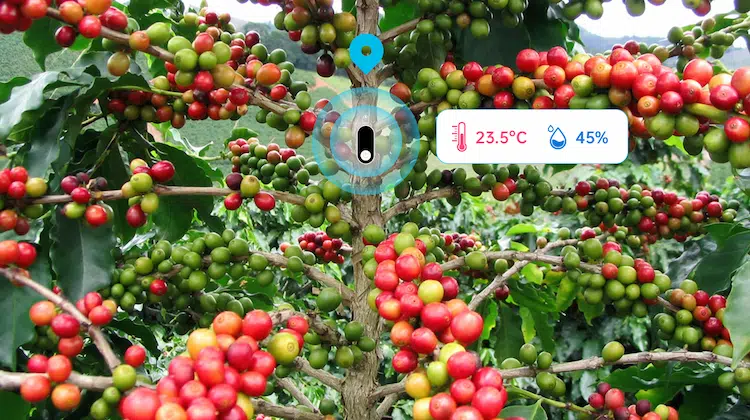 2. The Internet of Things in coffee shipping
Coffee is not grown in all regions though it's consumed all over the world. The beans are shipped to ports, warehouses, professional roasters and more around the world. Here are a few ways the Internet of Things is supporting the coffee shipping industry:
Ship capacity monitoring and automation; Use analysis to load and unload
Asset tracking and goods tracking, real-time monitoring of goods delivery, determining whether goods are delivered
Condition monitoring determines if the product has been compromised and performs reporting and compliance metrics
Security and compliance: Manage and monitor security risks from human threats to cyber attacks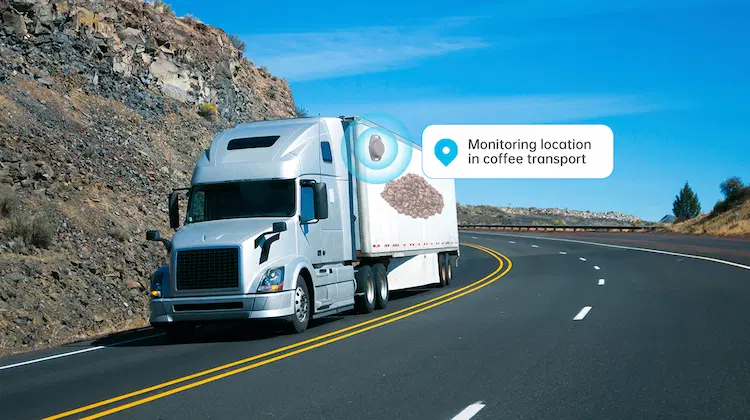 3. Coffee storage Internet of Things
Warehouse management is a key link in the coffee supply chain because everything from environmental conditions to inventory is a key indicator. Some examples of the Internet of Things for coffee storage:
Environmental sensing and control, careful management of temperature and humidity that may affect the product.
Sensors can be used to collect location, packaging and inventory data so warehouse managers can be allowed to make informed decisions about quality, competitiveness and inventory.
IoT security and emergency devices can support worker safety, such as enabling employees to press the sensor's emergency help button for help.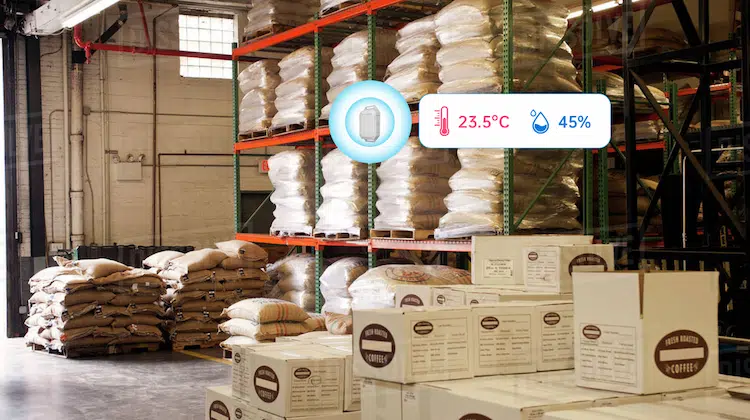 4. Internet of Things in coffee processing
Coffee beans must be processed and roasted to turn into full-flavored black beans for coffee sales and service. See how the Internet of Things is supporting coffee roasters:
Temperature and humidity sensors for coffee storage to maintain quality and integrity
Quality assurance indicators and coffee roaster monitoring
The automated system starts the process based on time or conditions
Roasting is divided into three phases: drying, Browning and roasting, all of which can be optimized by careful management and temperature monitoring. We anticipate that this phase of the coffee supply chain will increasingly use IoT monitoring systems for reporting, predictive maintenance and quality control.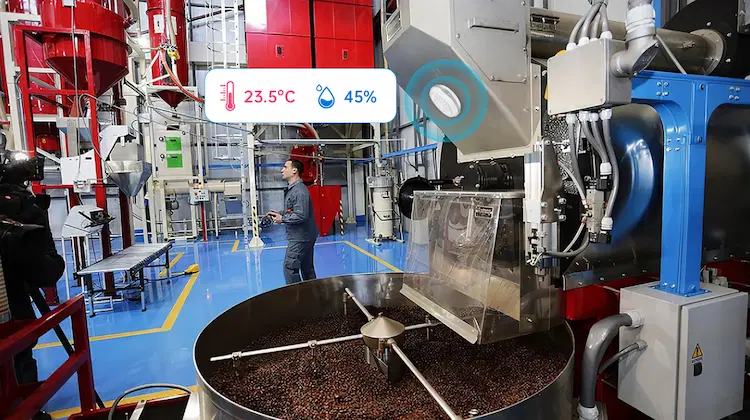 5. IoT in Coffee Service
How does the Internet of Things play a role in coffee retailing and coffee services?
The sensors work as brewed coffee must be kept at a certain temperature to make it optimal for consumers while preventing premature aging, quality degradation and burning
The use of coffee service machines is enabled to be monitored to provide a range of metrics to ensure coffee profitability and quality
At the same time, those who are frequent coffee shoppers also want a secure and reliable Wi-Fi connection.
Predictive maintenance is increasingly used in the IoT coffee system space, as sensors, notifications, and artificial intelligence can identify the factors contributing to failures before they occur, ultimately reducing costs.
MOKOSMART is a B2B IoT company that supports IoT connectivity and sensor connectivity for industrial and commercial enterprises, as well as the marketing and development goals of system OEMs and integrators.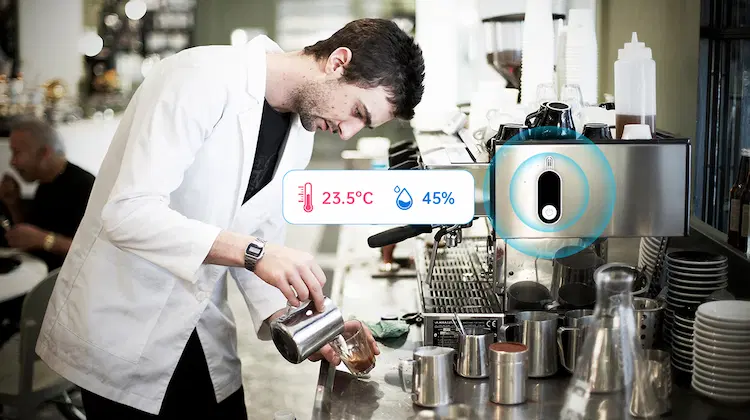 6. Internet of Things for industrial and commercial operations
Today, connections between commercial enterprises at every vertical and every stage of the coffee supply chain are designed to enhance business operations. The purpose of devices like routers and gateways is to transmit data, but the emphasis depends on the business purpose.
Here are some examples:
Key targets are likely to be sensor data management, industrial connectivity, and edge computing in agricultural Settings such as coffee growing.
The key objective is rapid data transfer for data visualization, analysis, fleet management and centralized management in the transportation and receipt of coffee cargo.
In other commercial enterprises, such as retail enterprises, key objectives will include security, reliability, and performance as these enterprises require secure and reliable service points, customer Wi-Fi, and state-of-the-art Internet speeds such as 4G LTE or 5G. Retail establishments in food service require fast and accurate temperature monitoring reporting and compliance.
MOKOSMART supports a full range of goals with its wide range of connectivity solutions including fleet management solutions, sensors, and gateways, plus we offer a complete range of sensor, gateway, and temperature monitoring solutions for the "cold chain" including grocery, convenience, and fleet monitoring.
7. Internet of Things for developers and OEMs
We provide a wealth of resources, devices and development platforms to support you in developing the most robust products to handle high-demand, cyber-attack-resistant applications if you are a product developer for the large coffee market.
For instance, OEMs can provide self-service establishments and coffee shops with high-quality, easy-to-use, and highly secure coffee machines. Developers that incorporate artificial intelligence to improve product efficiency and coffee quality without increasing operating costs are poised to win a key position in the coffee machine market.
We like to talk about extensibility from a product design perspective because it's a way for developers to differentiate themselves. For instance, a product developer might want to create a three-tier coffee service design that features three levels of complexity to support different customer needs.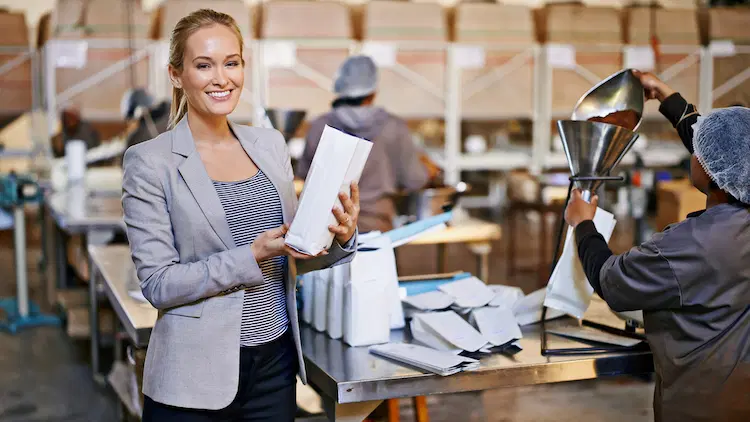 In conclusion
It's believed that IoT supports a large number of business objectives in the coffee supply chain, and like many other industries today, visibility, cost, scalability, and reliability are key. Whichever industry you are in, MOKOSMART can support your goals. Contact us.
Continue Reading About our product for the coffee supply chain