IoT Solutions for Sport and Fitness
The market of IoT sports and fitness is exploding. This is due to the new reality. Sports now need to be monitored, and the fact is that many fitness operations, whether in a gym or remote, can better assist clients in their fitness goals using IoT technologies for fitness tracking and monitoring.
Sensors For IoT Sports & Fitness
What You Can Do With MOKOSmart
> Fitness Levels tracking in Real-Time
> Player Safety
> Data Storage
> Wearable Smart Fitness Tracking
> Control from Remote Locations
> Maintenance Predictions
> Customizable Notifications
IoT is Attaining New Safety Levels in Many Ways
Sports arenas are filled to the brim once again and with that comes the need to monitor the activity closely always from all angles. Geographic monitoring can specifically do this with IoT sports technology.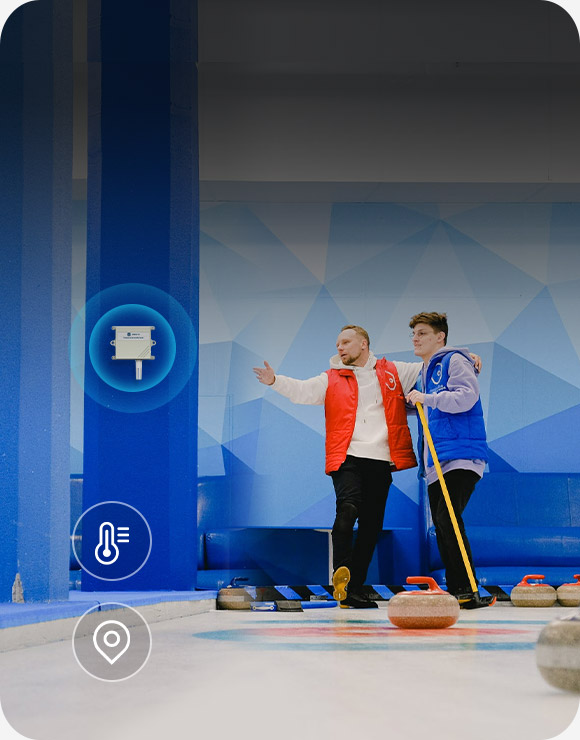 The GPS Tracker and BLE probe and Beacon assist in always tracking the locations of all individuals geographically within an arena and even keep track of the temperature and humidity making the entire arena a "smart arena."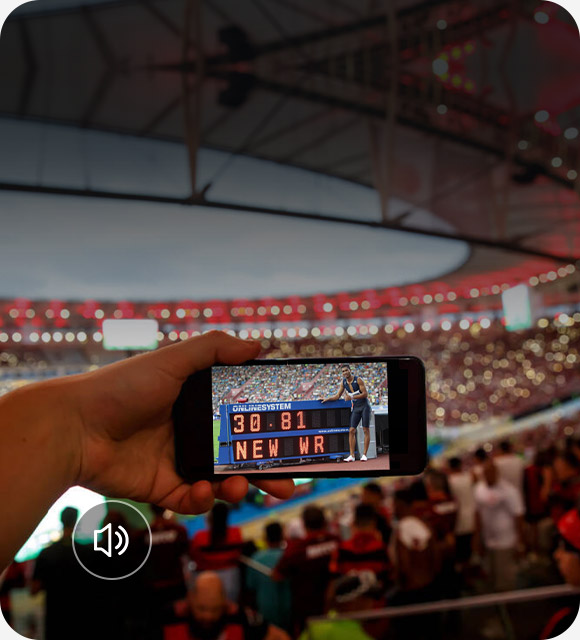 Fans also benefit as wearable devices can provide real-time data about players and all fans have their favorites. No more craning of their necks to see the scoreboard either as the data is immediately input into the mobile phones notifications of each fan which assists in the ability to follow the players more directly and prevents the standing and shoving that occurs during sporting events.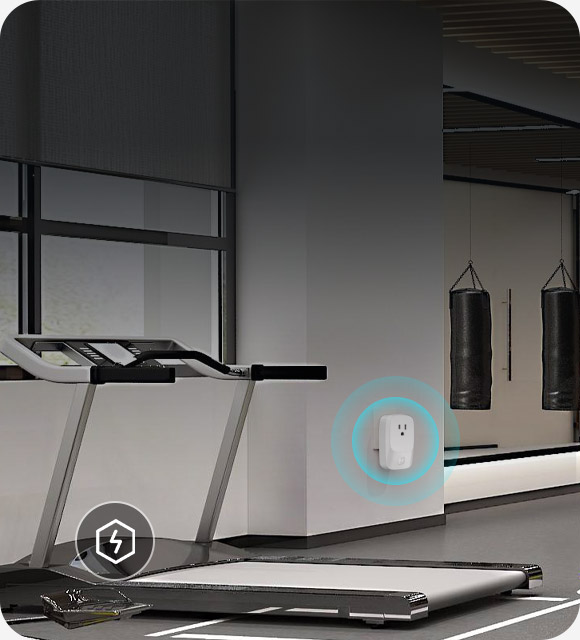 Savings can also occur with the monitoring of all electricity being used and lights that are not being used can automatically be programmed to turn on and off when needed. This is a boon for all sports arenas as IoT sports from MOKOSmart does consider the increased costs of electricity now.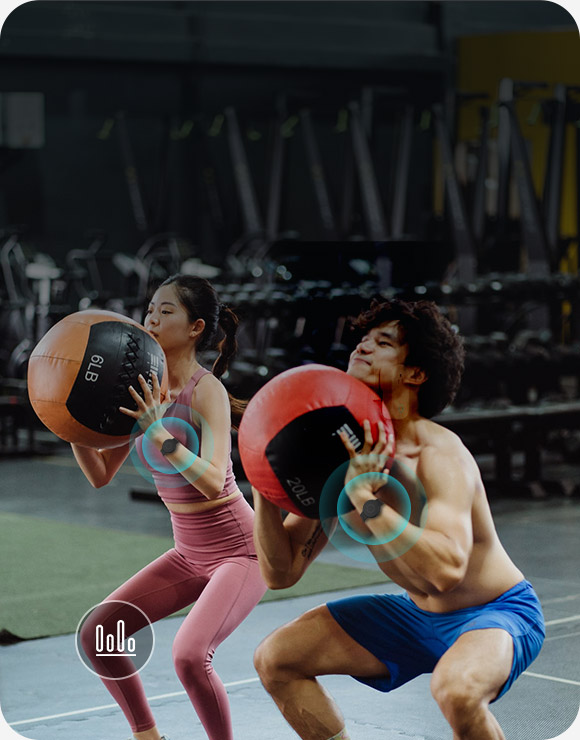 Sport players that depend upon maintaining their fitness levels will find the wearable devices useful in monitoring their levels while off-court as workouts proceed each day all year even in the "off-season". Sports contracts depend upon the maintenance of a certain fitness level by the players or they are cut from sports teams.
The Internet of Things is opening up endless possibilities for sportsmen and the audience, with benefits that are beyond imagination.
MOKOSmart IoT in Fitness Tracking
Aside from IoT sports, IoT in fitness is seeing a rapid increase. Gym owners as well as personal trainers, and of course, fitness "buffs" are finding the IoT fitness trackers from MOKOSmart a real boon to the fitness revolution. Although not all users are fitness fanatics, a more toned and youthful-looking appearance is sought by billions of individuals worldwide.
Sports and Fitness Actually Increased Market Size of IoT
Smart devices that use IoT have broken through to the sports and fitness markets hugely. After only five years the revenues have increased from 6 billion USD to an estimated 30 billion USD by 2025.
The growth is due to the need and want now of remote fitness and sports solutions. Smart Wellness devices have become more common each year especially in the USA. Keeping track of results in fitness is a priority now.
There are approximately 21 million Smartwatches sold in the USA alone in 2021. With the holiday seasons in the USA, the increase is supposed to rise by at least 19 percent. A rarity as of 2016, this upsurge in popularity is astounding as more individuals in the USA even use Smartwatches and plugins to track all types of activities. New Year's resolutions increase sales in the USA tremendously as most citizens make resolutions to achieve better fitness.
In sports, the National Football League is in full swing, and arenas seek solutions to the problems within the arenas and the problems the players encounter while playing.
The penchant for citizens of the USA to adore even tracking the number of steps they take each day via fitness trackers has led to the popularity.
There is also an increase in variety which MOKOSmart can provide with white label solutions to producers of the products.
Sports fans have also taken to the idea of the "big game day" being more enjoyable with smart devices as they can monitor the games from home and use smart IoT devices to stop and start the recording of games within their homes.
Here are some more things to keep in mind when using the Internet of Things at a gym or health center:
Legal issues: When creating an IoT system, make sure you are not violating any local data privacy regulations.
Organized data: We have already mentioned the importance of good management and integration of data, but we must mention it again. If you keep your data organized, your smart gym will be a success.
Off-the-shelf and customized IoT solutions: Often, a combination of pre-built hardware and custom software is enough to make your IoT idea a reality. However, for more complex intelligent fitness solutions, you may have to develop custom machines.
Demographic Knowledge Needed for Usage When Implementing IoT
No two sports are alike in any country, especially the USA. Football is a rough and tumbles sport, and the tracking might only be possible in the arenas while athletes are not actively engaged in play. Once on the "bench" then the athlete's fitness levels and exertion can be monitored.
In the fitness field, athletes can use the devices during their off-the-field training. Individuals that own gyms will welcome the security and safety of the equipment monitoring as well as employee monitoring.
The consumers who practice fitness at home are one of the biggest purchasers of the IoT sports and fitness tracking devices as they no longer need to "guess" if they are accomplishing their goals. In addition, it keeps the motivation high to keep reaching new goals.
Trainers that work for a gym or do personal training solo love the smart devices of MOKOSmart as it has made their jobs that much easier in tracking the results of each client.
There should be a consultation with MOKOSmart if buying in bulk for resale or white label branding as needs can vary widely across the USA. Branding especially for gym owners and solo personal trainers can be crucial.
Retailers also will find a consultation helpful to meet the exact demographic needs of each area that they serve. IoT sports and fitness is not a "one size fits all" type of undertaking.
MOKOSmart Can Satisfy any IoT Sports or Fitness Tracking Need

MOKOSmart can manufacture as needed and provide white-label solutions for products or any type of additional security and surveillance via Beacon solutions for any arena or venue.
A call or email to a customer service rep is recommended and the products needed will be explained and advice will be given. There is a need for MOKOSmart to consider the demographics and geographics of each purchaser of their products. There is no high-pressure sale with MOKOSmart. The only concern is to provide the correct IoT products and advice to all their clients.