When it comes to Bluetooth gateways, it's all about connecting the Bluetooth-based end devices to the cloud. Since Bluetooth technology has become a reliable and efficient means of short-range wireless communication, it has been widely adopted. Leveraging Bluetooth's strengths, the Bluetooth gateway serves as a critical bridge that expands Bluetooth's capabilities and applications across many industries. In this guide, we will tell you everything you need about Bluetooth gateways and how to set them up for your IoT solutions.
What is a Bluetooth gateway?
A Bluetooth gateway is a device that connects Bluetooth gadgets to the cloud server. Basically, they collect data from Bluetooth end devices like Bluetooth beacons and sensors and send the information to the cloud for processing. In short, Bluetooth gateways are the glue that brings Bluetooth IoT ecosystems together. They unleash the potential of Bluetooth technology to operate on a large scale and make complex systems possible.
Instead of just one-to-one connections, gateways get whole Bluetooth squads working together as one badass network. More than being a relayer, Bluetooth gateways come with advanced features like handling multiple connections, ensuring secure transmission, etc. In all, they are pivotal – without gateways, Bluetooth beacons would just stay isolated islands.
How does a Bluetooth gateway work?
A Bluetooth gateway works by scanning for Bluetooth-enabled devices within its range. Upon detecting a device, the gateway analyzes and filters the characteristic data structure associated with that device. After that, the gateway pushes the data up to the cloud so you can access that data from anywhere.
Set one of these gateways in a place with some beacons around, and now you've got yourself a way to really pimp out your location analytics. The gateway connects it all so those beacons can work together to map movements, track assets, and personnel, and provide location analytics. By connecting isolated Bluetooth endpoints to the cloud, gateways unlock Bluetooth's full potential.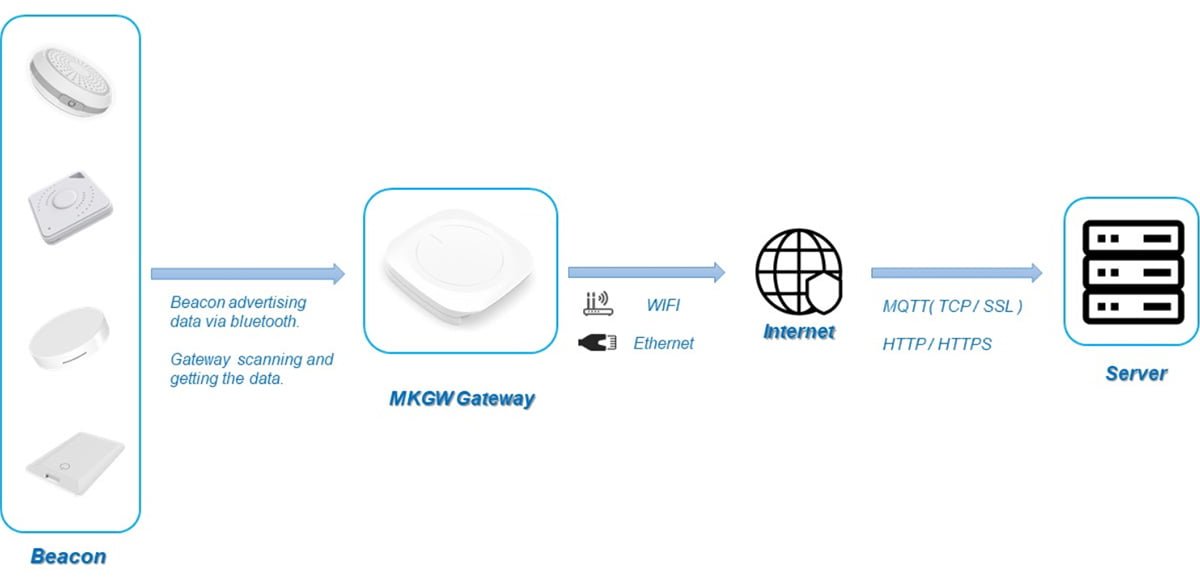 At the heart of a Bluetooth gateway's operation are three core functions:
Scanning Function: The gateway scans for surrounding Bluetooth BLE devices and beacons, relaying the information to the server via UDP or TCP/IP through WiFi or Ethernet.
Connection Function: It connects with nearby Bluetooth BLE devices, enabling remote management. This includes controlling Bluetooth BLE devices from a distance, receiving data from them, and forwarding it to the server.
Data Transmission Function: Utilizing the serial connection between Bluetooth BLE and WiFi, the gateway efficiently transmits data from BLE devices to the server through WiFi or Ethernet, and vice versa.
How to configure and use a Bluetooth gateway
As we said before, Bluetooth gateways play a key role in the communication between Bluetooth devices and the network. Getting the gateway set up right goes a long way toward establishing smooth wireless data transmission. Just follow along below and you'll have a fully configured Bluetooth gateway in no time!
Step 1: Installing the Gateway and optimizing placement
– Place the gateway in a central location to optimize wireless transmission between the gateway, Bluetooth devices, and the server.
– Avoid placing near metal objects or industrial equipment that could cause signal interference.
Step 2: Connecting power and accessing the configuration interface
– Power on the gateway using a compliant power cable and adapter.
– Access the web GUI via WiFi or ethernet to configure network and server connections.
Step 3: Configuring Bluetooth scanning and filtering
– Set up an internet connection via ethernet or WiFi on the Network page.
– Configure the gateway to scan for and filter BLE beacon packets on the Bluetooth settings.
– Identify beacon protocols like iBeacon, Eddystone, etc. using the format filtering function.
Step 4: Operating the Gateway for data transmission and management
– Transmit scanned Bluetooth data to a cloud or local server using protocols like MQTT, HTTP, TCP, UDP.
– Use MQTT for bidirectional communication between the gateway and cloud.
– Adjust administrative and system settings as needed on the System page.
Note that specific configurations may vary across different Bluetooth gateway models, but the overall setup process remains similar.
Features and benefits of Bluetooth gateway
Let's explore what sets Bluetooth gateways apart. These devices are not just about connectivity; they bring a suite of features and benefits that significantly enhance communication and interaction in various settings.
Enhanced communication range and density: These gateways extend the inherent range of Bluetooth, enabling broader and denser connectivity.
Robust security: Incorporating advanced security protocols, they safeguard data transmission against unauthorized access.
Scalability and flexibility: Gateways easily adapt to different network environments and scale with your IoT requirements.
Energy efficiency: Optimized for minimal energy usage, Bluetooth Low Energy gateways are designed for sustainable, long-term operation.
Typical applications of smart Bluetooth gateways
Witness the versatility of Bluetooth gateways in action. From homes to retail, these devices are revolutionizing how Bluetooth devices interact.
Environmental Monitoring
We can use Bluetooth gateways to monitor environmental parameters like humidity, temperature, etc. The Bluetooth sensors will send the data to the gateway and managers can access it through the cloud.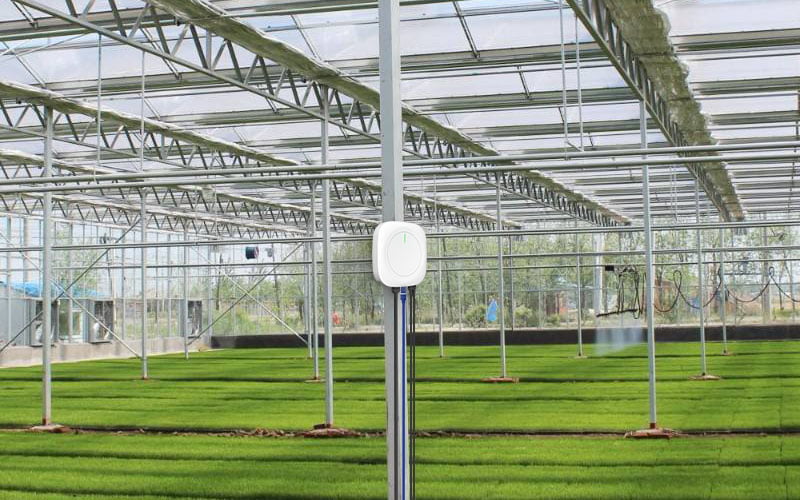 Asset & personnel management
Large warehouses and stores often struggle with personnel and asset management. Bluetooth gateway is an effective solution for this. You can place tiny iBeacons in the form of stickers on the merchandise. The iBeacons will transmit their location to the gateway at all times. You can use this information to effectively monitor and manage your personnel and assets.

Proximity Marketing
The purchasing experience is very important for the customers. If you want your business to show success then you must tend to proximity marketing. You can deploy iBeacons all over your store. Whenever a customer enters the range of an iBeacon, the iBeacon will alert the gateway and it will then send a dedicated notification to the smart device of the consumer. This way you can ensure a premium and unique shopping experience.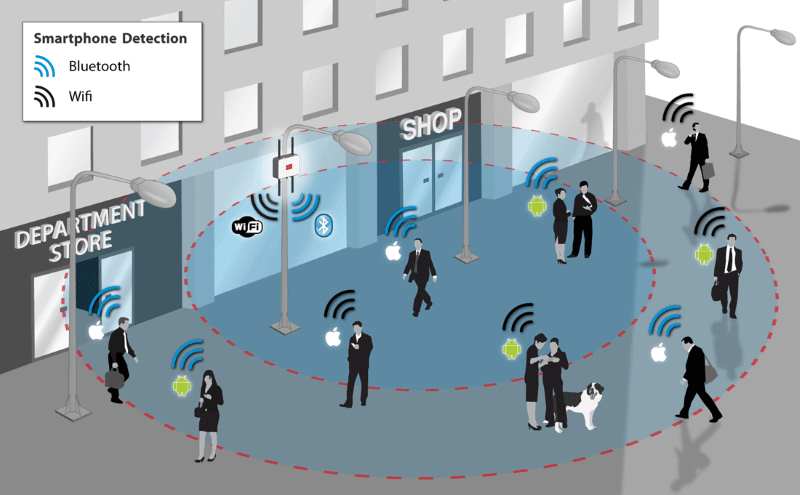 Smart Homes
Bluetooth gateways contribute significantly in transforming homes into smart environments by automating appliances. Homeowners can control and manage their appliances remotely. From adjusting thermostats to turning off lights, WiFi Bluetooth gateways are applicable to smart home systems.
Factors to consider when buying Bluetooth gateway
Choosing the right Bluetooth gateway is crucial. Here are the key aspects you should consider to ensure that your selection meets your specific needs and integrates seamlessly into your existing setup.
Compatibility with protocols: Verify the gateway's support for various protocols and standards.
Data handling capabilities: Assess the gateway's ability to efficiently manage and process large volumes of data from connected devices and sensors.
User interface and configuration: Look for ease of setup and user-friendly management features.
Power Consumption and Efficiency: Evaluate power consumption for energy efficiency, especially in battery-operated device scenarios.
Recommended Bluetooth gateways from MOKOSmart
MOKOSmart offers a range of reliable Bluetooth gateway devices, including: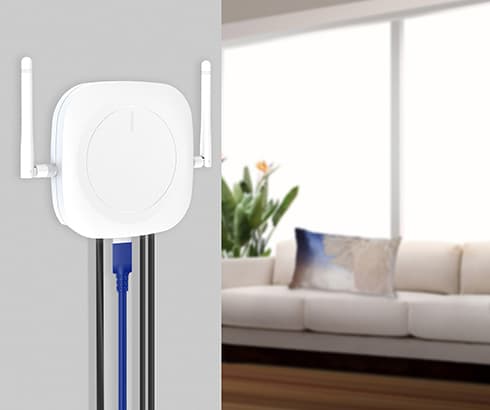 Bluetooth Gateway Plug: Ideal for home automation with easy setup.
Bluetooth to WiFi Gateway: Offers seamless integration for devices using Bluetooth Low Energy and WiFi.
Bluetooth LoRaWAN Gateway: Best for long-range applications, combining Bluetooth and LoRaWAN technologies.
Each Bluetooth gateway model boasts unique features catering to different needs, from simple home use to complex industrial applications.
FAQs About Bluetooth gateways
Q: Can Bluetooth gateways work with all Bluetooth devices?
A: Most gateways support standard Bluetooth protocols, but check compatibility with specific device models.
Q: What's the typical lifespan of a Bluetooth gateway?
A: Lifespan varies, but most of the BLE gateways are built for durability and long-term operation.
Q: How secure are Bluetooth gateways?
A: Modern gateways come with robust encryption and security measures. However, always ensure your firmware is up-to-date.