Eddystone is one of the remarkable beacon format developed by Google. It is a powerful, transparent and open-source beacon format and is available for both iOS and Android devices. This article introduces you to the most powerful and reliable platform for Eddystone beacons known as MOKO Smart. You will learn the complete working of Bluetooth beacon Eddystone offered by MOKO Smart.
Furthermore, you will learn different popular use cases of Bluetooth beacon Eddystone. Besides this, we will suggest you some of the most powerful beacons that are very helpful for your business growth.
How to use Bluetooth beacon Eddystone?
To understand the complete working of Eddystone beacons, we start by taking an example of a coffee shop. It means how beacons will work at the coffee shop.
For instance, a shop owner has deployed a beacon at the entrance of a coffee shop.
These beacons can transmit a signal in its specified range. The range of beacons can vary from 20 to 300m. For example, H1- Keychain beacon offered by MOKO Smart transmit signal in the range of 60m.
A smartphone and beacons can communicate with each other using an app.
So when a smartphone comes in the range of beacons, the app indicates that the smartphone is nearby.
Furthermore, the beacon generates messages with a specific ID number. Then beacons send this message to the smartphones.
Smartphone receives that notification. When the user taps on the notification that connects it to the remote server.
The server then responds with the action by looking at the beacon ID. Notification can have any information related to the cafe. Such as video of coffee making, feedback form or combo deal as well.
So these notifications drive customers to a specific webpage. You can add on the webpage whatever you want!
Now you have a basic understanding of how Eddystone beacon work. The working mechanism of almost all beacons is the same. So if you buy beacons from any company, working will be the same. If you are looking to deploy beacons, you can contact to MOKO Smart. It is a reliable platform and there is no complexion working with them.
Working system of MOKO beacons
Almost all beacons all MOKO Smart have the same working mechanism. Here is the complete working process of MOKO beacons:
Visit the official website of MOKO Smart. Buy some beacons according to your needs. Next, you need to configure those beacons. The configuration process is very simple and easy to follow. MOKO Smart will provide you a software and a detailed guide to set these configurations.
If you want to advertise a URL, you need the Eddystone-URL frame type. Moreover, if you want to transmit data or URL-attachment, you can use either Eddystone-EID or Eddystone-UID.
In addition to this, if you are using Eddystone-URL, you do not need any further steps. However, for Eddystone-UID, and Eddystone-EID, you need to proceed further.
The last step is about registering your beacons with Google. In this step, you will learn how to register your beacons with Google. For registering purposes, you can use the Beacon Tools app.
Now take your device near to the beacon. The device will show you a list of beacons. Select a beacon you want to register. Press the Register Beacon button. After this, you should see that beacon under the registered tab.
Use cases of Bluetooth Beacon Eddystone
Bluetooth beacon is changing the world dramatically. So if you are intending to install beacons for your business, you need to know some important use cases. That has already implemented beacons for their business promotions.
Here are some cool use cases of Eddystone beacons:
1. Public transport accessibility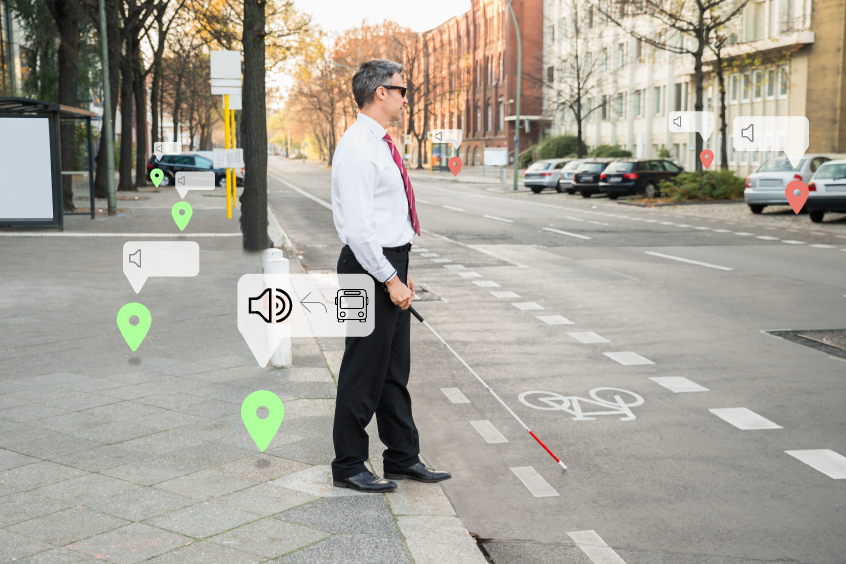 Sixteen bus stops in the city of Austin, Texas, have installed Eddystone Bluetooth beacons for blind and vision-impaired travelers. These passengers will be capable to receive the complete information on bus routes and delays as well.
2. Tabs on concertgoers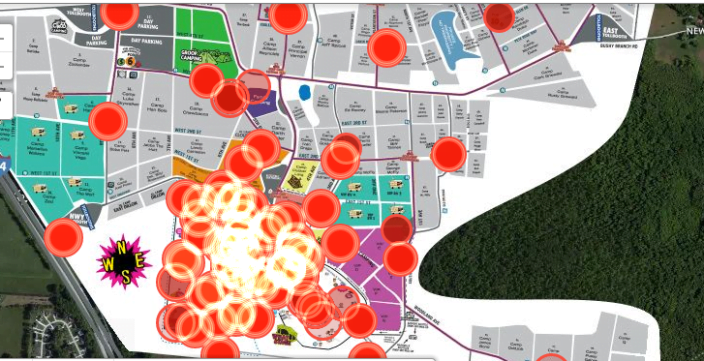 This technology helps you to learn about more attendees at your event. Bonnaroo decided to deploy beacons at its festival. They used these devices to collect the following type of data. The average length of the users stays at a specific location. The most popular segment of the event, etc.
3. No more class skipping

MOKOSmart has developed a Bluetooth beacon that helps you to track the movement of a subject across the classroom. In this case, professors used a mobile app to verify and keep track of student attendance.
4. Gamification of networking

iCON Pragues is basically a series of events devoted to smart tech, creativity, and life-hacking. In this event, beacons help attendees to collect points, swapping contact details, and checking INS, etc.
How can I get a beacon to start my business?
Before moving ahead, you need to know why beacons are important for businesses. Here are some benefits of beacon marketing:
• Accuracy: Beacons provide you detailed location data as compared to Wi-Fi or GPS tracking systems. The maximum range of Wi-Fi is about 46 meters. However, beacons have 450m range.
• Improve customer engagement: Beacons transmit relevant product information for the customers on a specific location.
• Advanced personalization: Bluetooth beacons Eddystone facilitate retailer to extend personalized offers based on the exact current location of the customer. So it is very helpful in improving the customer experience.
• There are many other benefits of using beacons. They are effective and play a significant role in the satisfaction of retailers. Moreover, to maximize the advantages of beacons, you need to choose a suitable platform to make purchases.
Where to buy Bluetooth beacon Eddystone?
Before getting beacons, the most important thing is to buy beacons from a trustworthy platform. There are many platforms that sell beacons. So you need to choose a reliable platform that meets your all requirements.
We highly recommend you to go with MOKO Smart. They provide the most robust and high-quality beacons.
Why MOKOSmart is the best option?
There are many reasons to choose MOKO Smart for your beacon manufacturers. Here are some important reasons:
They provide the best quality beacons at an affordable price.
FCC CE certified beacons that support both Eddystone and iBeacon.
You can ask for product customizations such as adding a motion sensor, your company logo, and color as well.
You can modify the configuration of provided apps like UUID, URL, and major-minor as well.
here are different types of beacons varies on the basis of range, price, and battery timing. You can Here are some important Bluetooth beacon Eddystone offered by MOKO Smart:
Portable with keychain
Compatible with Eddystone and iBeacon as well.
Cover 60m distance
Waterproof
16-month battery life
Besides this beacon, you can find some other most powerful beacons. For example, Credit Card Beacon, M1- Ultra Thin Beacon, Wristband Beacon, etc. So you can find the exact detail of all beacons by visiting the official website of MOKO Smart.