In cases where your vending machine gets out of stock or needs to be serviced, some inconveniences may arise. These disturbances interfere with the smooth operation of services leading to unnecessary losses. For instance, it isn't easy to carry out vending machine inventory tracking manually for a high-demand item.
Consistent inspections need personnel, funds, and additional resources to achieve sustainable provision. This also applies to maintenance and fixes. When there is lack of particular smart components, it's challenging to determine the accurate time vending machines break down or estimate when it's right to carry out maintenance.
Maintenance arrangements may also consume more resources and time for businesses that aim to maximize their distribution chain in an efficient approach. Despite having diverse equipment and computer programs in order, overall monitoring may be difficult to achieve without an integrated smart system.
These challenges hinder businesses from directing profits and savings to investments. Moreover, numerous vending machines need to be catered to, and maintenance requirements keep rising. Consequently, the need for regular inspections rises and demands the apportionment of more assets.
Vending machine inventory tracking
The capability of obtaining data produced by linked appliances wirelessly in actual time may permit an essential change in how corporations function and their means of boosting returns. Stable interconnection allows businesses to provide their consumers with convenient services, changing the worth from the item itself to the utility it offers.
Intelligent vending machines are a good illustration of the result of IoT on monetary flows and business patterns.
With enhanced protection, consumer adjustments, electronic payments, and continuous surveillance of stock records and consumer patterns, numerous possibilities arise for distributing new commodities with greater returns through an interconnected retail inventory tracking system.
How IoT has impacted the Vending Machine business
1. Inventory management
IOT interconnects vendor machines to a company's management systems. The sensors and intelligent services integrated into the machines make it feasible to:
• Compile consumer data to maximize restocking
• Trail sales elements, like period of year and location
• forecast sales to make better restocking arrangements
• give priority to the most productive machines while restocking
• Trail resupply freights
This promotes more accurate inventory decisions.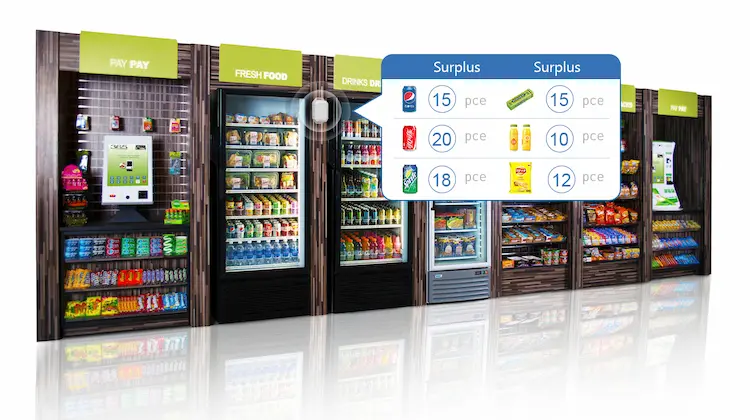 2. Content marketing
IoT enable displaying content, e.g., promotions, advertisements, and entertainment to consumers who are nearby the machines. Companies can remotely alter the information being shared to fit consumer preferences through an internet connection. This content display allows businesses to reach out to consumers and efficiently market their goods. Moreover, it attracts more customers to vending machines, increasing sales.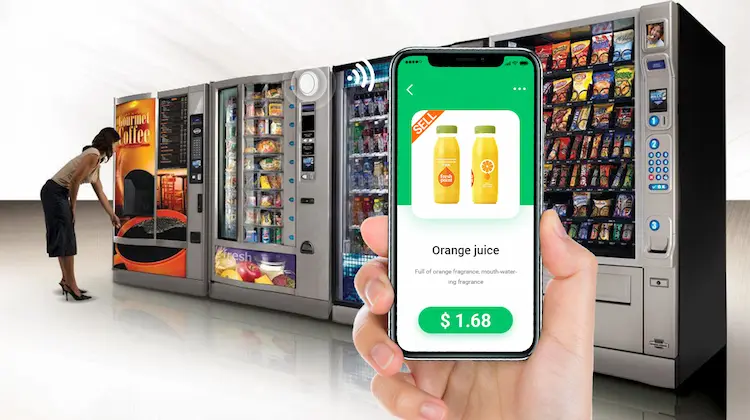 3. E-payments
In this era of IoT, customers can purchase products through NFC technology, cellular applications, and mobile wallets. These applications enable customers to connect their mobile devices to vending machine scanners (integrated with NFC modules like the MK02 nRF52832) to make payments easily. This system promotes corporations and gives consumers a quick and pleasant experience.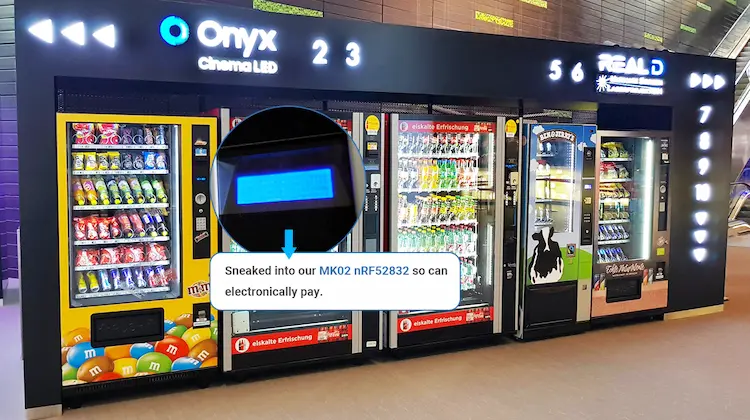 4. Personalized marketing
Vending machines equipped with IoT allow customers to create customer profiles, have an identity while purchasing, and join a social platform on their mobile devices. This allows businesses to provide their buyers with personalized services, optimizing customer satisfaction and building loyalty. Moreover, the social platform provided by this system enables consumers to purchase items for their friends and family from different locations.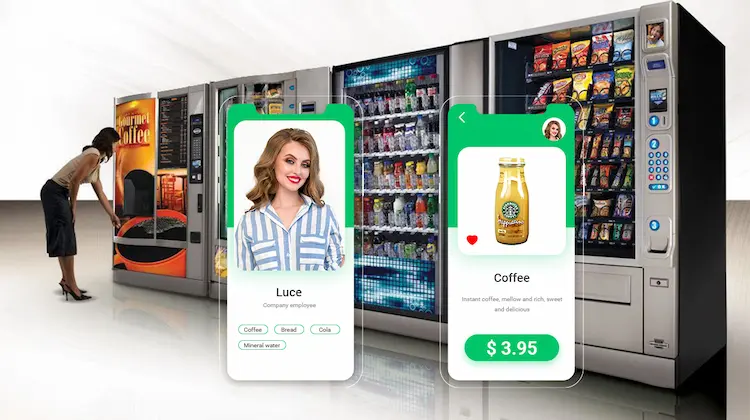 5. Data-powered marketing
IoT connects vending machines belonging to a certain corporation to one network. Each vending machine provides information on its location using a GPS locater, e.g., the LW001-BG and the goods purchased in a certain period. This data helps the company know the level of demand of each commodity, which assists in making decisions during production and supply.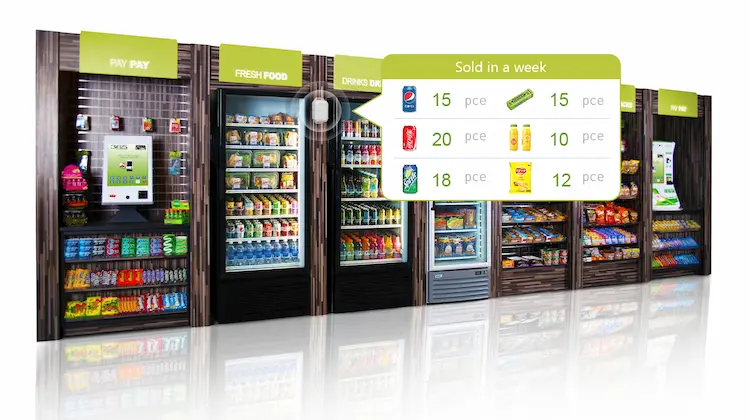 6. Power monitoring and preservation
Smart vending machines are equipped with sensors such as the ESP32 Wi-Fi Smart Plug, which measures real-time power usage with high accuracy. These sensors can also be linked to mobile devices through Android and IOS applications, enabling easy power consumption monitoring.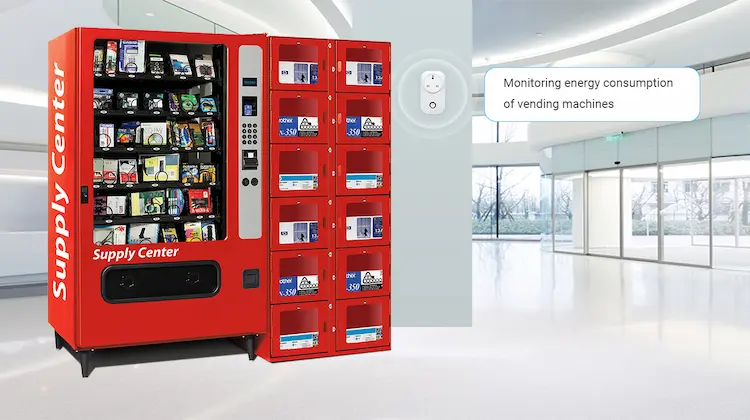 7. Minimization of Theft and downtime
In the vending machine business, theft and machine breakdown are common challenges that result in great losses. IoT technology can lower the likelihood of these incidences happening by monitoring vending machines' practicability and structural state. If the intelligent system notes a potential defect or theft risk, it warns to plan for inspection.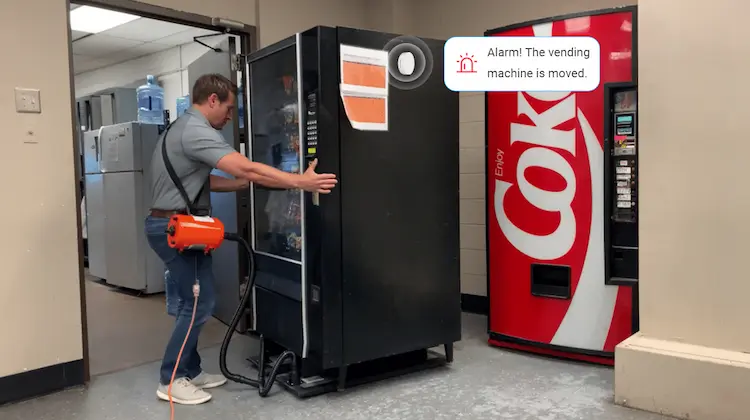 8. Automated Restocking Issuance
Since inventory can be tracked using IoT solutions and transfer information to computer programs, automatic characteristics can be set to activate a restocking issuance. This allows employees involved in restocking to get prompt notifications on awaiting inventory restocks on their mobile devices with more information on the provisions.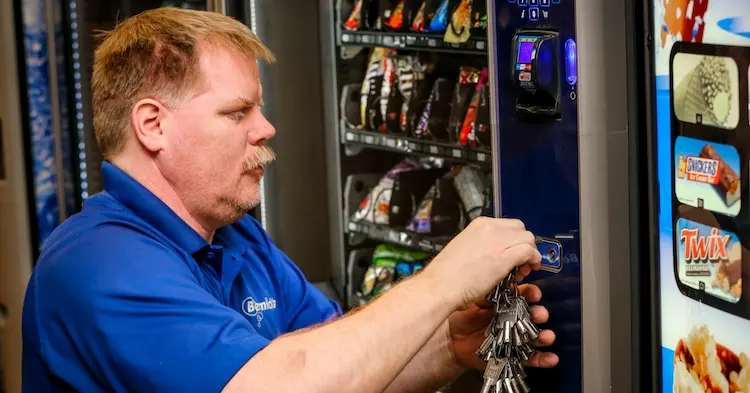 9. Humidity and temperature monitoring
IoT sensors integrated into Vending machines, such as the H4-P5202DH1 Beacon, enable enterprises to keep track of temperature and other conditions constantly. This is an important factor since most consumers prefer their snacks or beverages served at a certain temperature level. Moreover, if an element in the cooling system does not function properly, immediate alerts are made, and prompt action is taken.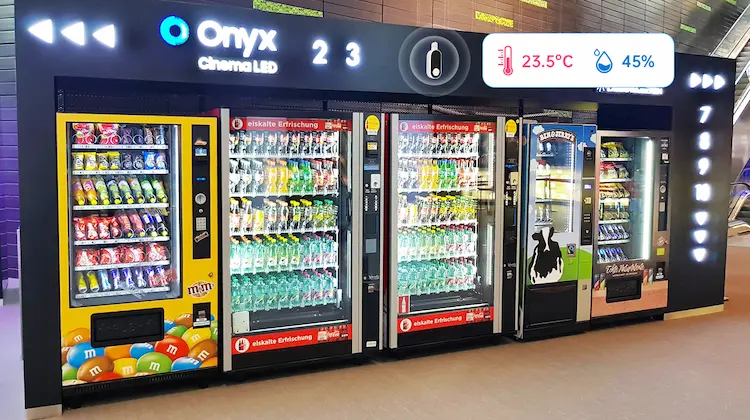 Benefits of Smart Vending Machines
The intelligent systems incorporated in smart vending machines increase their efficiency in many ways. These ways include:
• Reduction of inventory cost by a significant amount of 20%-50%
• Automaton of inventory all processes, which saves time and assets
• Nonstop accessibility with records of employee transactions
• Substantial reduction theft cases
• Proper management of funds by the department and also workers
• Enhanced cumulative analysis of the market throughout a large area using consumer data obtained from the vending machines
• Elimination of unnecessary journeys to inspect the vending machines manually
Contact Us for Vending Machine Inventory Tracking
Vending machine inventory tracking is a complex process that can be considerably easier by automating the machines through IoT. Various appliances need to be integrated into a vending machine to be fully automated.
Here at MOKOSmart, we offer a wide variety of smart devices which can be incorporated into vending machines to ease the process of vending machine inventory tracking.
Examples of products we offer include temperature and humidity sensors, such as the H4-P5202DH1 Beacon, microchips with Bluetooth and RDFI capabilities, and power management devices, e.g., the ESP32 Wi-Fi Smart Plug, to mention a few.
To get our products for your vending machine inventory tracking, visit our website to view the variety of products we offer.