Bluetooth modules come in numerous varieties. With the many manufacturers in the market, it could be easy to end up with low-quality modules for your products. Mokosmart, being a tech company, involves the manufacture of high-end Nordic Modules, e.g., the nRF52840 Module.
Our Bluetooth Modules are validated, with ten of them being listed on the Nordic semiconductor's website, a renowned microchip corporation based in Trondheim, Norway. This corporation deals with extremely energy-efficient remote chip systems and connectivity gadgets, with energy efficiency and cost reduction as the main goal.
The ten Bluetooth modules by Mokosmart listed by Nordic semiconductor are the nRF5340 Bluetooth Modules which are MK13A and MK13B, the nRF52840 Bluetooth Modules, which are MK08A and MK08B, the nRF52833 Bluetooth Modules which are MK07A and MK07B, and finally, the nRF52832 Bluetooth Modules, which are MK01A, MK01B, MK02D, and MK02E. Other modules include the nrf52810 module.
These modules are efficient and reliable and are available on our website with all their features listed.
About Nordic semiconductors
Nordic Semiconductor is a microchip organization that distributes wireless devices that play a great role in the Internet of things. Nordic's legacy is based upon state-of-the-art innovation and advanced equipment that save creators from radiofrequency complications. The corporation introduced energy-efficient wireless technology and supported the creation of Bluetooth Low Energy (BLE).
Nordic Semiconductor is a major contributor to the awareness of wireless technology's importance in future technology. Its high-rated Bluetooth Low Energy products have given it a dominant position in the market and are made complete by Zigbee, Thread, and ANT+, devices. Nordic's energy-efficient solid LTE-for-machines and mobile Internet of Things technology utilizes cellular networks to expand the IoT.
The range of investments in Nordic Semiconductor incorporates the Wi-Fi advancement body and Internet Protocol resources obtained from Imagination Technologies. This enhances its short-distance and cellular remote Internet of things applications.
A broad range of products is available in the Nordic semiconductor's product portfolio. They include:
1. The nRF9160 with Arm Cortex-M33, 256kB of RAM and 1MB of flash was made from scratch focusing on low energy usage. Their user-friendly and internationally verified product makes it feasible to attain the least time possible to make the market. The nRF9160 upgraded the Nordic Semiconductor's array from primarily concentrating on Low Energy Bluetooth and additional close-proximity wireless gadgets into the domain of appliances that connect through cellular networks.
2. The nRF52 Series with Arm Cortex-M4 CPU 64 MHz, 192 KB-1024 KB Flash storage, and 24 KB-256 KB RAM is a BLE module. It provides easy price-efficient solutions and significantly developed alternatives. The nRF52 Series gained has thrived in the market and is currently used in masses of well-known user gadgets worldwide. Good examples include wireless gadgets by Logitech, e.g. wireless keyboards and mice. This has contributed to Nordic Semiconductor attaining a global market portion of 40 % in the Bluetooth Low Energy sector.
3. The nRF52820 with 64 MHz Arm Cortex-M4, 32 KB RAM, and 256 KB storage is a direction-finding BT module with a digital and analogue user interface scope. This function applies to industrial, business and home uses.
4. The nRF53 Series is the 3rd Gen of BLE modules produced by Nordic semiconductors, based on its predecessors, the nRF51 and nRF52 Series. It is the world's first module with multi-processor adaptability for close proximity gadgets. As a double processor device, no alternative is required since one processor is enhanced for efficiency and the other for performance.
nRF53 modules provide a safe execution using reliable performance integrating an RoT (Arm®TrustZone® utilizing Arm CryptoCell™-312). nRF53 modules have broad wireless protocol compatibility, involving AOA direction finding, Zigbee, Near Field Communication, and Thread.
According to companiesmarketcap.com, The market share of Nordic semiconductor recorded in January 2022 is approximately $5.82 Billion, making it the 2189th wealthiest company globally in terms of market cap. According to the most recent records, its total revenue is $0.56 Billion. Nordic semiconductor leads the BLE market with an expanding variety of wireless products from different manufacturers globally.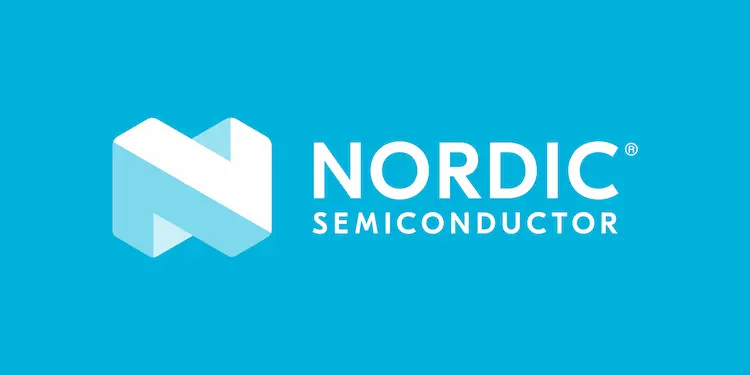 About MOKOSmart
MOKOSmart is an executive creator committed to studying, advancing, and producing synergetic electronic devices. We present a series of programs to our prospective associates. This Series incorporates electronic systematization, low-level custom-built software, comprehensive programs, private label countermeasure, ECM (Electronic Contract Manufacturing), and Original Design Manufacturers programs. Essentially, we can deliver fully developed products for you to straightaway trade, alongside supplying you with a customized system to match your specification.
Presently, our firm prides itself in constituting over 350+ personnel, of whom more than 70 designers focus on smart fitness trackers, Bluetooth low energy devices, smart plug switches, and so forth. Our multiservice program encompasses layout, development, manufacture, and technical support. We've created complex assembly lines for smart fitness trackers, Bluetooth low energy devices, smart plug switch business, and low-power wide-area networking protocol mechanisms furnished with sophisticated production technology to guarantee high specifications.
Mokosmart Bluetooth modules available in Nordic semiconductor
Here are the various Bluetooth modules included in the Nordic semiconductor product list.
1. nRF5340 Modules
Mokosmart nRF5340 Modules are very adaptable and efficient modules based on Bluetooth 5.2. They are the first wireless microchips worldwide that include double-arm Cortex-M33 processors.
The modules fuse dual flexible processors, a functioning temperature with a maximum of 105 °C, and improved characteristics. These characteristics make it the best option for lighting, Low Energy audio, and IoT use cases.
The nRF5340 Modules come in two different variables:
MK13A, which incorporates a powerful PCB antenna and
MK13B, which works with a U.FL coupler and needs an external antenna.

2. nRF52840 Module
The Mokosmart nRF52840 module is manufactured with the Nordic High-quality Bluetooth 5 microchip-nRF52840. It has a transfer energy of more than 8dBm and incorporates 1MB storage and 256 KB RAM. Additionally, is compatible with Thread, ANT, and personal 2.4GHz remote technology, with a fast USB 2.0 controller and a range of external devices. A +5V energy supply can drive the nRF52840 module.
Mokosmart Bluetooth nRF52840 module has two variations:
MK08A, which incorporates a powerful PCB antenna and
MK08B, which works with a U.FL coupler and needs an external antenna.

3. nRF52833 Modules
The Mokosmart nRF52833 module is a powerful and flexible BLE mesh module compatible with Bluetooth 5.1. It incorporates a 32-bit Arm® Cortex™-M4 processor, the FPU operating at 64 MHz. This module has fast USB and SPI and output energy exceeding 8dBm. And can be modified to allow performance in temperatures of up to 105°C. It also has a 5.5V power supply and NFC tag application.
Mokosmart nRF52833 module has two variations:
MK07A, which incorporates a powerful PCB antenna and
MK07B, which works with a U.FL coupler and needs an external antenna.

4. nRF52832 Modules
Nordic nRF52832 consists of 4 module variations classified into two different Series
MK01 Series
The MK01 module series is a dynamic, adaptable, extremely low energy micro-Bluetooth five modules built on Nordic® Semiconductor nRF52832 SoC solution, that constitutes of 32-bit Arm® Cortex™-M4 CPU alongside an FPU operating at 64 MHz
MK01 tiniest Bluetooth module has dimensions of 10mm x 10mm with 28 Land Grid Array (LGA) 0.4mm x 0.4mm pad pins facilitating 22 GPIOs (comprising of 32.768 kHz crystal as well as activation pins) of nRF52832CIAA (WLCSP bundle).
MK01 collections Bluetooth module consists of two distinct archetypes:
MK01A, which incorporates a powerful PCB antenna and
MK01B, which works with a U.FL coupler and needs an external antenna.

MK02 Series
The MK02 Series is a Bluetooth 5.0 LE module processing NFC feature, enabling high integration. It functions with a broad range of protocols, with full protocol compatibility, comprising of fast speeds of 2 Mbps. Additionally, it allows configuration and control over mesh nodes. The MK02 Series can also manage private area wireless transmission in a 2.4GHz ISM band using a 32-bit ARM Cortex-M4 processor and flash storage.
The two variations of MK02 are:
MK02D, which incorporates a powerful PCB antenna and
MK02E, which works with a U.FL coupler and needs an external antenna.

Further description of the nRF52840 module
The nRF52840 module includes a Nordic nRF52840 32-bit Cortex M4 microchip incorporated with a USB, Low Energy Bluetooth radio, the appropriate micro wiring, and even an antenna. A tin holds the entire item and includes TELEC, CE FCC, and validations.
This module is a potent performer, with many external devices SRAM and FLASH gadgets of high-end quality. It also has an internal USB serial converter, hence eliminating the need for an external one.
An empty microchip may also accompany the nRF52840 module. This might come in handy is for clients who are okay with programming the microchips to their licking. The radiofrequency for nRF52840 modules range from 2360MHz to 2500Mhz and a Long-range data rates of 500 and 125 kbps.
The dimensions of nRF52840 module are as follows: Length: 21mm±0.2mm, Width: 13.8mm±0.2mm and Height: 2.3mm+0.1mm/-0.15mm.
Why choose our Bluetooth modules
MOKOSmart is a certified producer of traditional Bluetooth, low energy Bluetooth modules, sensors, and NFC modules. BLE product portfolio is created to deliver powerful functionality, smooth international authentication, and effortless execution to step up your overall goods production cycle.
Our products are approved with these standards: ISO13485 UL, ISO14001, RoHS, ISO9001, and IPC. They come straight from the company; hence, you will enjoy the lowest prices. We offer Bluetooth LE microchips that are ready with the required external micro-wiring and partially or entirely verified on the applicable wireless regulations. Additionally, our company can provide customized BLE modules for its clients to fit their project needs.
The Bluetooth modules we offer are highly efficient and available for different Bluetooth versions, i.e., Bluetooth 4.2, Bluetooth 5.0, 5.1, and 5.2, with diverse use cases. Also, Mokosmart BLE modules attain numerous wireless standards such as the MIC, IC, FCC, CE, RoHS, and RCM certificates.
Our Bluetooth LE Modules come with multiple advantages, including:
• Lower power usage compared to other energy-efficient technologies
• Low cost in the admission of the official specification credentials
• low price of microchip modules, in comparison with equivalent technologies
• Their presence in majority of the smart devices available in the market.
Finally, Mokosmart offers quality customer services for its clients, and we are ready to provide any form of assistance in case of issues with our products.