MOKOSmart Attended at IOTE 2023 in Shanghai
The 19th IOTE 2023 Internet of Things Exhibition was successfully held in Shanghai on May 17-19th, which is a professional exchange platform covering the whole industry chain players such as the perception layer, application layer, and Internet of Things supporting layer. Sponsored by China Internet of Things Industry Application Alliance and Shenzhen Internet of Things Industry Association, with the theme of "IoT Builds the base of the digital economy", it introduces IoT technology into the real economy field and promotes the deep integration of digital intelligence in smart home, industrial Internet, smart city, smart medical and other fields. And then jointly promote the prosperity and progress of the global digital economy.
As one of the invited parties, MOKOSmart is also very honored to be here as a leading IoT device manufacturer in China and has a seat at booth 3C 12-16.
What MOKOSmart Has Shown at this Expo
The Internet of Things (IoT) was once a distant and unattainable world for most people, much like water inside a bottle for a thirsty crow. The crow was thirsty but unable to reach the water, so it had to endure its thirst. However, the emergence of IoT suppliers undoubtedly broke this predicament. These suppliers, like stones placed in the bottle by the crow, have made the research and development of IoT products more widespread and advanced, and have made the prices of IoT products affordable not only for large enterprises. They have made the water inside the bottle no longer an unattainable fantasy. And the existence of IOTE 2023 is like a straw given to the crow by the world, building a bridge between IoT product suppliers and consumers, providing consumers with a faster and more convenient way to meet their needs.
As a dedicated player in IoT technology, MOKOSmart certainly did not miss out on IOTE 2023. With more than 16 years of technical expertise, MOKOSmart is committed to developing innovative and high-quality IoT solutions. Currently, we have completed more than 200 successful projects in cooperation with more than 100 world-renowned enterprises.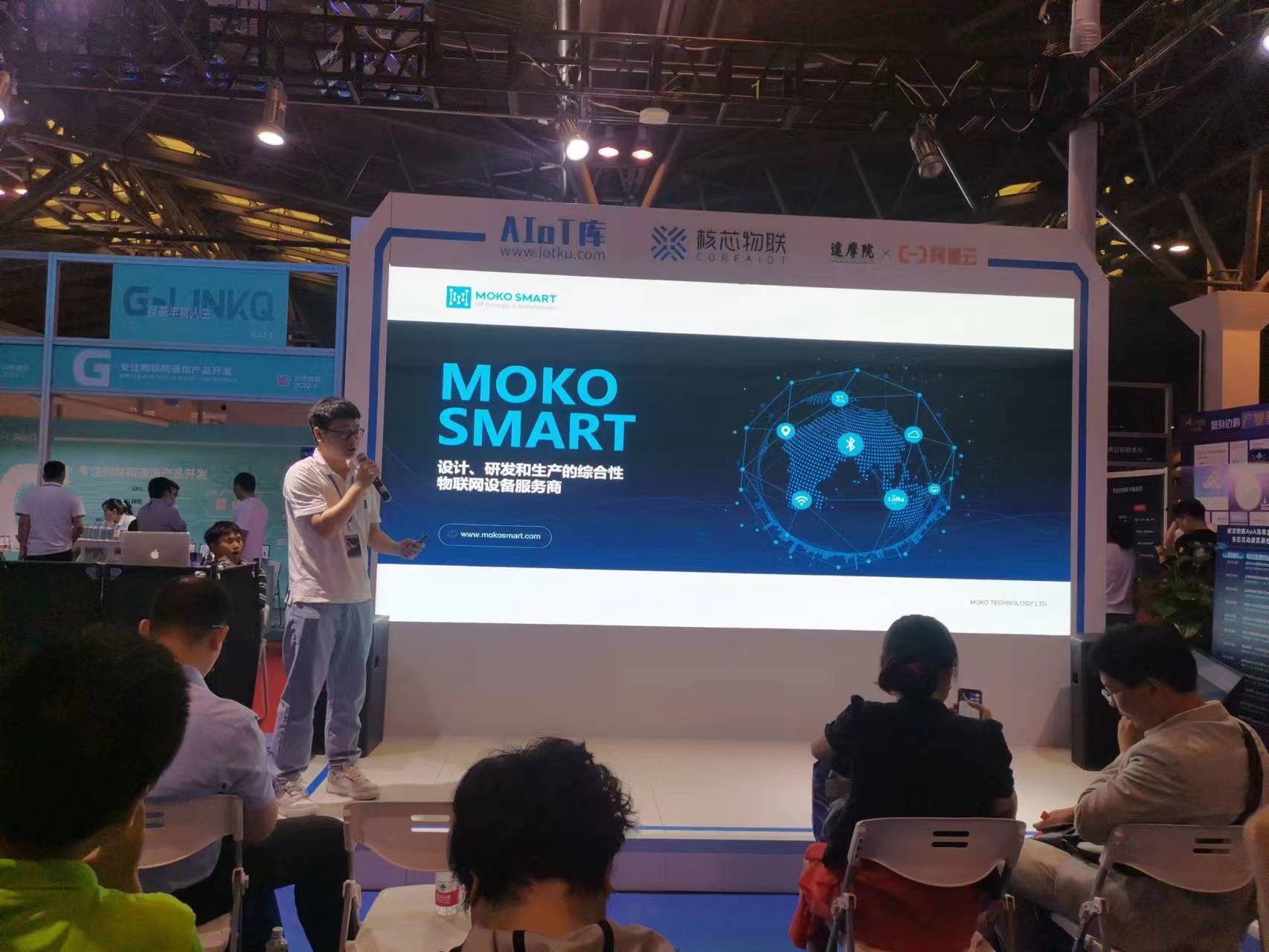 See what IoT Products MOKOSmart have
Through this exhibition, IOTE 2023 allowed more people with demands to see our showcased range of location-based IoT products. These products include Bluetooth beacons such as Asset tracking beacons and Personnel tracking beacons, modules such as Nordic series Bluetooth module and TI series Bluetooth module, gateways such as BLE to Wi-Fi socket gateway and BLE PoE gateway, sockets such as BLE to Cellular socket, and LoRaWAN devices such as LoRaWAN node, and LoRa module.
MOKOSmart Work with Our Partners to Create Excellent IoT Solutions
Over the past decade, we have deeply cultivated wireless IoT technology and have gained rich design and manufacturing experience in low-power Bluetooth, Wi-Fi, LoRaWAN, GPS, and other wireless products. Through years of sales and market accumulation, our products have been widely applied in various fields such as retail, warehousing, healthcare, and smart offices. Here are some specific use cases we demonstrated at IOTE 2023:
Through a strategic collaboration with CoreAIoT, a Bluetooth AOA base station manufacturer in China, we have jointly launched a high-precision indoor positioning product kit for distances below 1 meter. Leveraging their high-performance base stations, this solution enables precise tracking in scenarios such as warehousing logistics and supermarkets.
CISCO provides enterprises with secure wireless and wired network access and cloud services for data and asset management. With these access points, MOKOSmart's Bluetooth beacons can now be personalized and purchased directly through CISCO SPACES.
MOKOSmart provides LoRaWAN devices that support GPS positioning and Bluetooth scanning. The status data of Bluetooth sensor beacons installed on vehicles and vehicle location information are reported to the remote LoRaWAN gateway.
Certainly, in addition to the mentioned products and use cases, we also offer a wide range of IoT solutions that can be customized according to our client's needs. From the initial design and development phase to the manufacturing stage, and further, into subsequent mass production, we provide a comprehensive one-stop service.
Conclusion for this IoT Exhibition
In conclusion, IOTE 2023 has provided us with valuable exposure, networking opportunities, and a platform to showcase our cutting-edge IoT solutions. We are grateful for the chance to exchange ideas with so many outstanding companies and for every customer who has raised questions for us. We believe that there will be more opportunities in the future to meet with industry partners and clients. If you have any ideas or inquiries, please feel free to contact us at any time.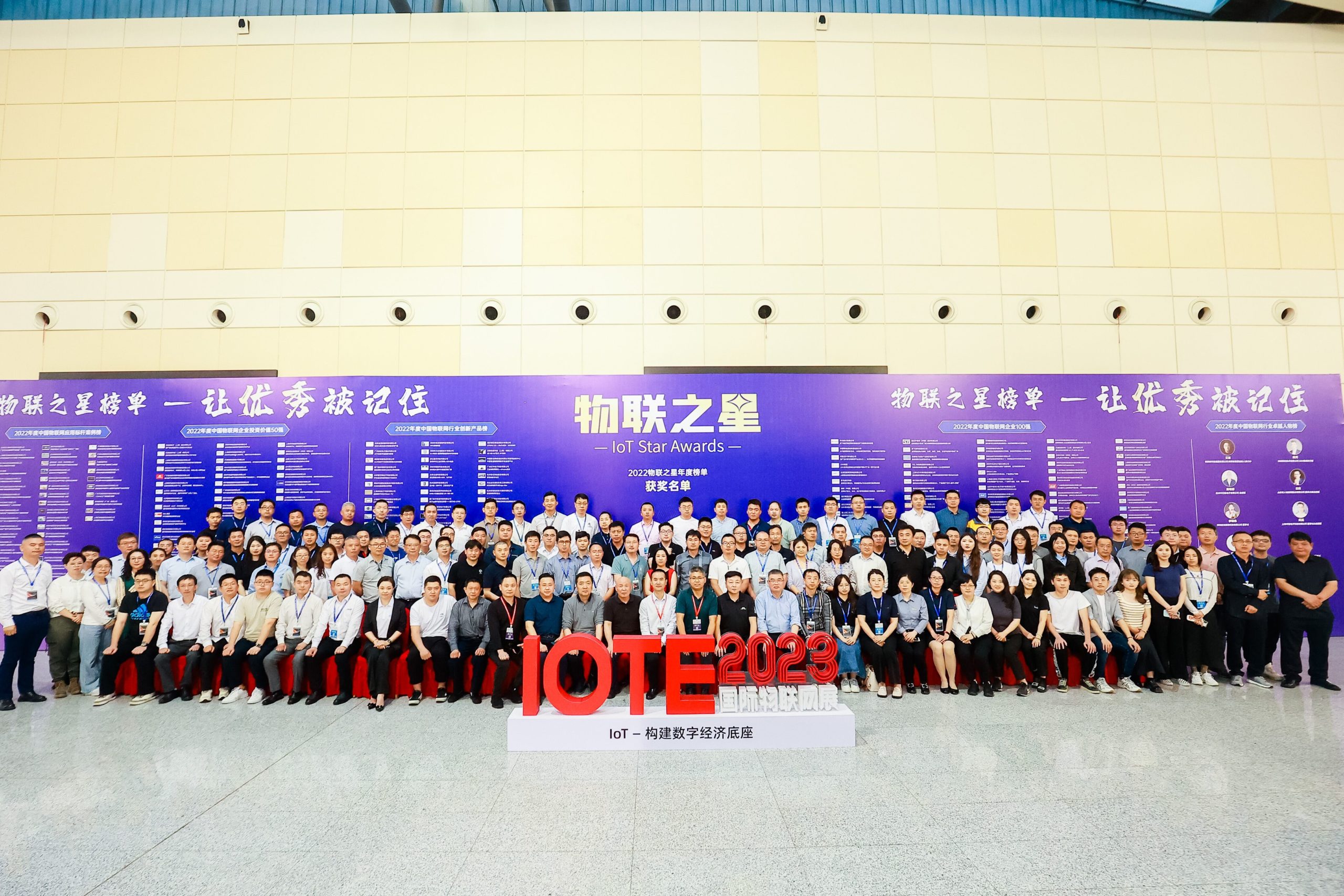 Continue Reading About What we've presented in the IOTE 2023