Wearable technology is becoming advanced and common day by day. Bluetooth bracelet and smart watches are the most prominent examples of wearable technology. You can wear these gadgets around the wrist and track valuable information.
RFID Solution
RFID is a short form of Radio Frequency Identification. The working mechanism of RFID devices is almost similar to the magnetic strip or bar code. So RFID solution gives a unique identifying number for each object. By scanning the code, you can retrieve the information.
Manufacturers are now combining RFID technology with the Bluetooth bracelet. For this purpose, you need to place a chip in the smart band. As a result, fitness tracker bracelets are coming into the market. The smart wristband supports high-frequency scanning. In addition to this, all devices have unique identify having RFID in the background system.
You can refer to a chip-enabled bracelet as a Bluetooth bracelet. Then, these smart bracelet or smart watch bracelet track valuable information. These smart gadgets can track the user's health-related data such as heartbeat, walking steps, and sleeping, etc. In simple words, these devices make users' life very tranquil.
Different Applicable Scenarios for RFID Solution
Retail outlets and other organizations are utilizing RFID tags and IoT solutions in the wearable devices. Because there are plenty of scenarios where you can apply the RFID solution. For example, you can insert the RFID tags into different shipping boxes.
The tags carry an antenna and a circuit. Plus, they also contain almost 2Kb memory on a chip. Then, you can retrieve the stored data using a dedicated reader from a range of about 20f. The reader emits radio waves that power the chip after reaching an antenna. In this way, you can retrieve data from the chip and this retrieving process is known as backscatter.
Here are some applicable scenarios for RFID solution:
RFID in Retail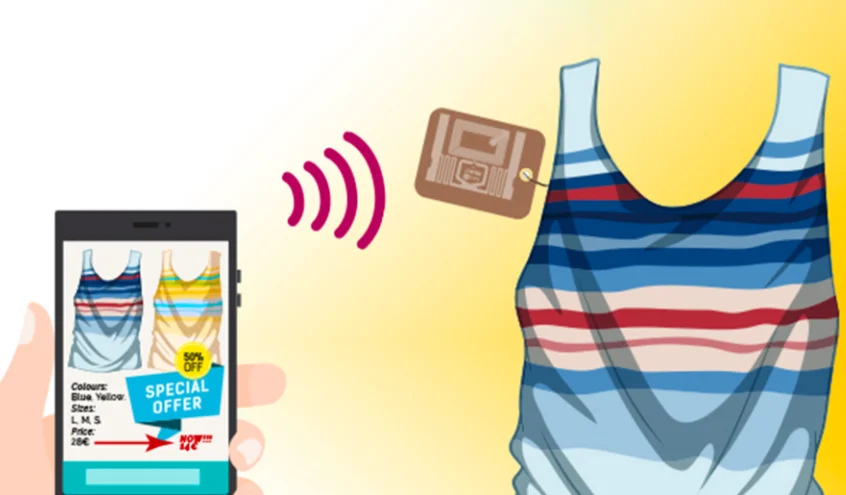 Retailers use RFID tags on inventory-related operations and sales marketing. They track different objects using this technology. If a customer walks in a store wearing an activity tracker watch. Then, you can recommend different items based on his purchased history.
The RFID Student Bluetooth bracelet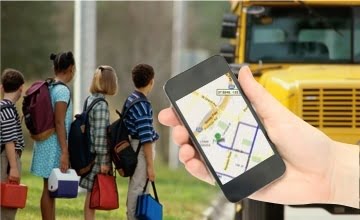 Students can use a smart bracelet watch for punching in and out to get their bus on and off. In this way, students will not miss their school bus. Similarly, parents can accurately check their kids' sports and health data after returning from school.
Staff RFID Band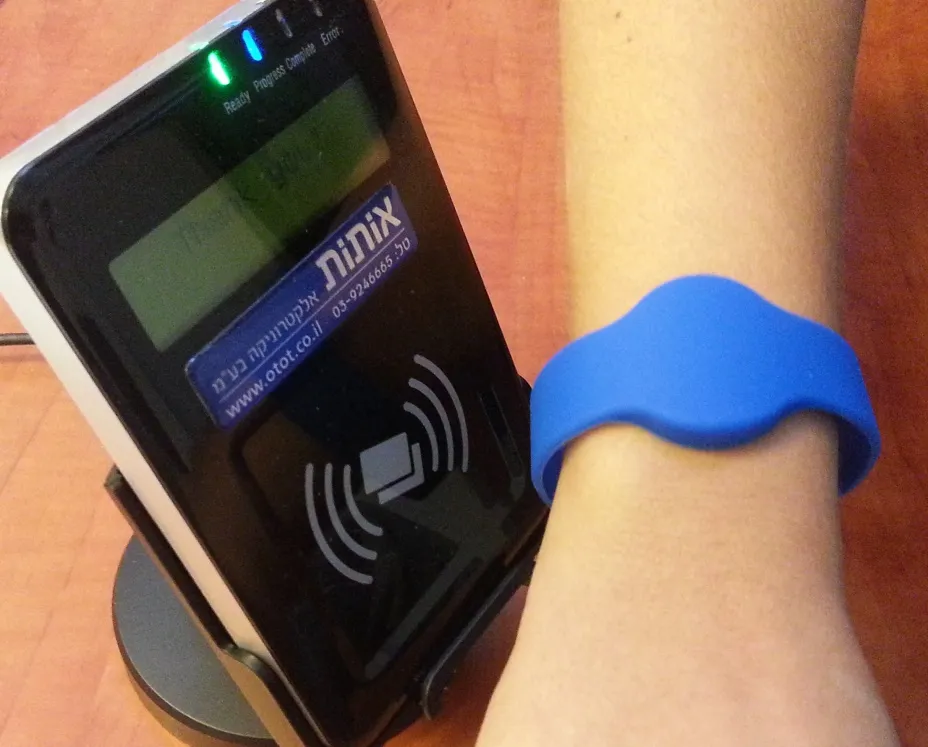 Like students, staff can also utilize this technology. For example, they can use it for electronic attendance and other education system authorization. Physical trainers can monitor the physical activities of their students.
RFID Access Control Band

This is another important scenario where you can apply this technology to boost productivity. For example, communities can use it for access control and improve the property service level.
Smart Watch Bracelet as a Traveling Buddy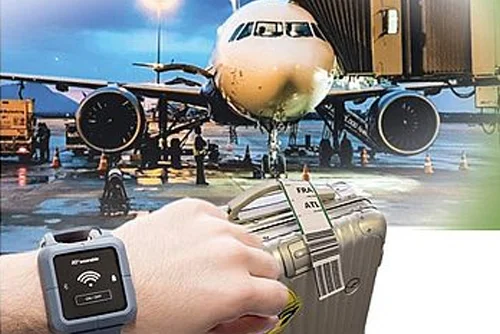 Many trackers help you to turn right and left while following routes. Many people use smartphones to find out routes. In that way, you need to look at the screen of your smartphone consistently. However, a smart Bluetooth bracelet is an amazing invisible guide that guides you where you should go.
Reply to Calls and Messages Instantly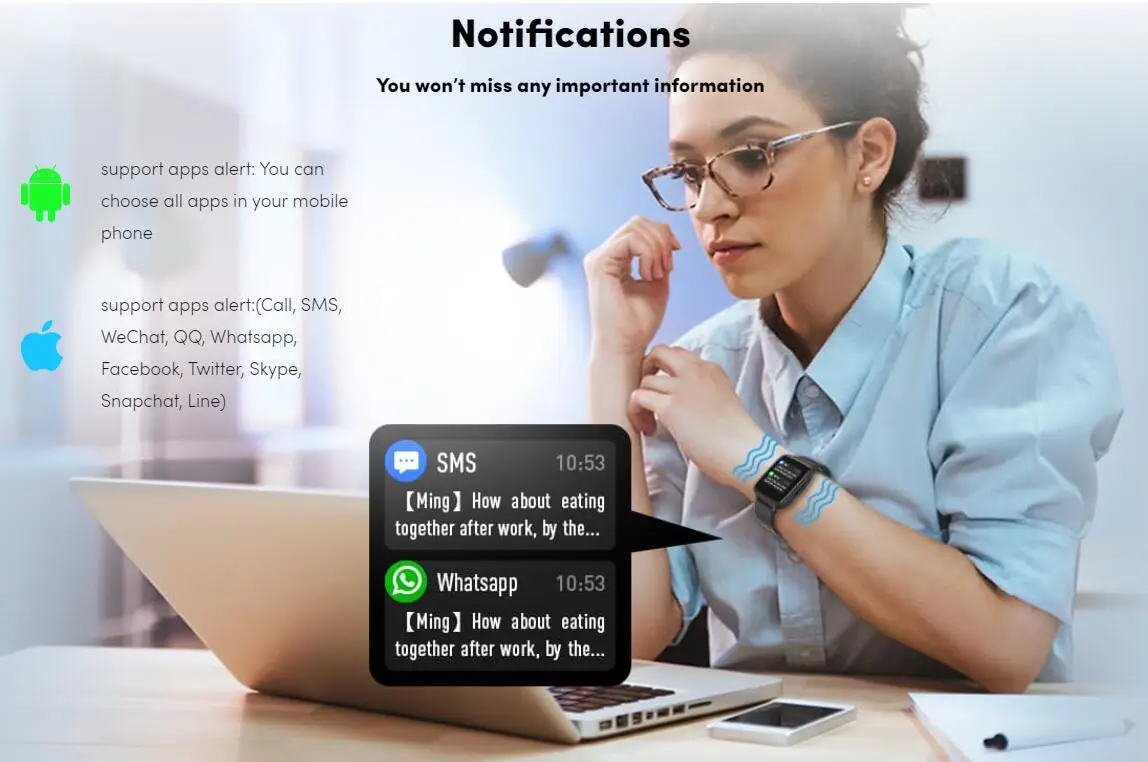 It is very difficult to keep your cellphone with you all the time. So you can't reply to calls and text messages instantly. Nowadays, you can receive messages and notifications on your smart Bluetooth bracelet. You can immediately respond if you are busy with exercise.
Bluetooth bracelet as a membership cards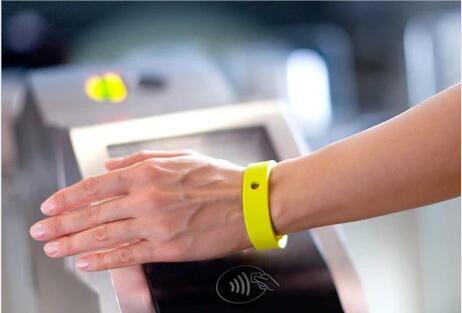 RFID cards have replaced membership and door cards. You can use the cards in swimming pools, sauna room, gym, supermarkets, and lockers. It is possible to embed different features based on different scenarios.
Features of RFID Bluetooth bracelet
Nowadays, smart bracelets contain various cutting-edge features. They come with multiple features set. Each bracelet varies in features. Here are some incredible features of RFID smart trackers:
Battery:All fitness tracker bracelet comes with a rechargeable lithium battery. For example, H707 Tracker contains an 80mAh battery.
Multiple Support Modes:Smart watches and bracelets can record multiple sports mode. Therefore, these devices boost the performance of your workout. For example, H707 can record rope skipping, football, yoga, riding, running, climbing, basketball, and walking.
Sleep Monitoring:This is another amazing feature of smart watches. You can analyze your sleep such as deep sleep, light sleep, or awake sleep.
Record Activity data:The devices help you to record your all day's activities. For example, you can monitor steps, calories, the distance you walked in a day.
HD Display: Above all, these devices contain an amazing HD color display. The display screen gives you crystal clear results. You can easily manage notification and other activities on the screen.
In addition to this, the Bluetooth bracelet comes with personalization. For example, you can set your color schemes and themes according to your wish. Some smart watches allow you to control the music player and smartphones' cameras. It also contains an IP67 water-resistant mode for swimmers. So you can utilize this device even inside the pool.
Functions of RFID watch
Smart watches are everywhere due to their diverse functionalities. Everyone ranges from sports persons to health professionals, and from swimmers to instructors are wearing these incredible gadgets. Why? It is because you can keep the wearable with you every time either you are traveling or exercising.
Above all, these gadgets provide valuable functionalities. Here are some of the useful functions of RFID watch: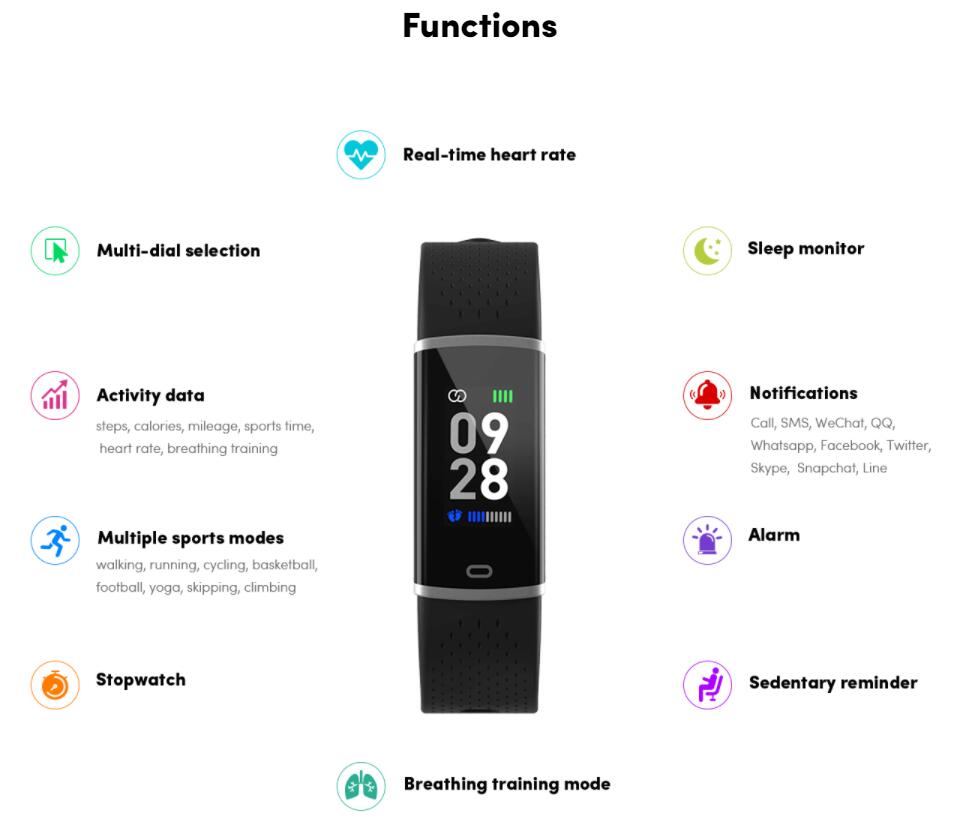 Sleep tracker:These incredible stopwatches can monitor your sleeping activities. For example, it can track your waking and sleeping time.
Blood pressure:The device allows you to measure your blood pressure. Nowadays, blood pressure is the most common issue in many people. Fitness bracelet trackers help you to keep an eye on your blood pressure.
Heartbeat monitor:You can monitor heartbeat 24/7.
Stopwatch:It seems awkward to take your smartphone with you while exercising. You can use this amazing feature from your smart bracelet.
Daily activity tracker:Smart watches contains different sports modes for hiking, cycling, hiking, and running. You can enable this mode while exercising.
Notification display:You can find this function in almost all fitness bracelet tracker. You can receive real-time notification on your smart watch or bracelet. After receiving notification, you can respond immediately. Likewise, you can also receive calls and text messages notification. Smart bracelets or watches are very helpful in a workout.
Alarm and Task Reminders:The majority of smart watches and bracelets come with these features. After connecting your device with a smartphone, you can set alarm and task reminders.
ECG: This is another incredible feature for heart patients.
Bluetooth fitness trackers are all in one device. These functionalities make your life very easy. You can listen to music, watch time, calculate the heartbeat, etc.
How to set up the functions of the RFID Bluetooth bracelet?
Now you are familiar with the features and functionalities of smart bracelets and watches. Let's discuss how to set up all functions of the RFID smart bracelet.
First and foremost, you need to buy a smart Bluetooth bracelet from a trustworthy company like MOKO Smart. The company offers different trackers with incredible features. For example, you can buy H707 Tracker or H706 Tracker.
The smart fitness bracelet contains a bracelet, a user manual, and a charging cable. Unpack the parcel. First of all, check the charging of the device. If the device is not charged, you should put the device on the charger for at least half an hour.
Some smart watches come with control buttons and others come with a touch screen. Each device comes with different setting options. So you should consult the user manual for a proper understanding of the device.
However, let's discuss the general functionality of the RFID smart watches working. All RFID devices contain an integrated circuit, an antenna, and internal storage to store different data. The majority of the devices contain 2 Kb memory. You can retrieve stored data using a dedicated reader.
The reader can retrieve data within 20 feet range. The reader emits radio waves that power the chip after reaching the antenna. In this way, you can retrieve data from the chip and this retrieving process is known as backscatter.
How much storage Capacity a Smart Bracelet has?
The storage capacity of a wristband is an essential thing to discuss. RFID smart watch bracelet comes with different storage capacities. For example, passive RFID tags contain about 3720B storage capacity. It means you can store up to 3.72 KB of data in your Bluetooth fitness tracker.
You might be thinking that 3.72 is a small amount. Right? This is enough storage in which you can store your name, date of birth, and other personal information. In simple words, the device can store all essential data that local admin wants to monitor.
Similarly, some tags have 8 KB storage capacity. These are ultra-high frequency tags that are used only in the aerospace industry. The majority of RFID smart bracelet watches or fitness bracelet trackers have 3 KB storage capacity. Plus, such tags don't carry sensitive data like security number.
RFID tags can store ID credentials and vouchers. Besides, it also contains purchasing credentials and social media integration. So these functionalities help you to control your activity on social media.