According to the United Nations, the world's population will grow by two to three billion by 2050, which means there will be nearly 10 billion people on the planet. With climate change affecting crop yields by 2 percent per decade, we can know that sustainable solutions will benefit not only ourselves but future generations. There are many ways in which smart technology can be used in agriculture, and there are many ways in which farmers can ensure that their crops and livestock remain in good condition while maximizing production. Smart agriculture IoT system that monitors agricultural equipment can provide useful data to optimize farm productivity. The Bluetooth 4.0 BLE standard has cemented it as a strong candidate for low power, long battery life network use. In addition, ZigBee, Wi-Fi, and LoRa technologies are cutting their way into the smart agriculture market with their wide range of transmission.
Livestock position tracking
Smart agriculture IoT system can monitor the cattle in real-time, and then conduct analysis by collecting data with IoT sensors, for example, install Bluetooth beacons in the pasture to accurately locate the position and the column number of the livestock, and conduct production effectively by analyzing these data.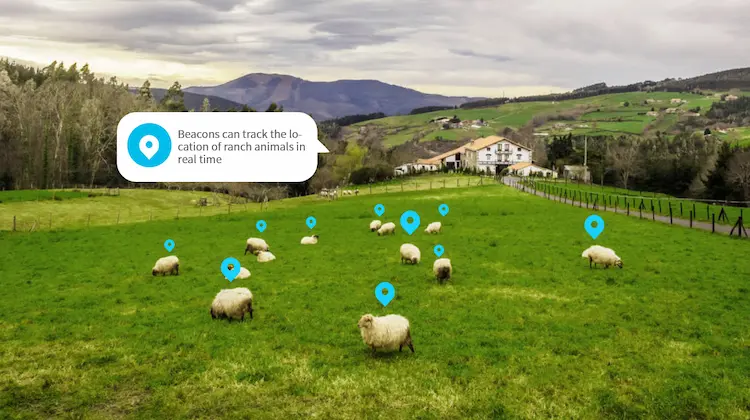 Livestock health monitoring – Smart Agriculture IoT System
Potential threats, such as disease transmission, can also be identified by monitoring and analyzing contacts throughout the management process with our smart agriculture IoT system. In addition, keepers wearing beacons automatically clock in as they enter each feeding area, so that the animals' feeding schedules can be automatically identified, reducing human error and ensuring the health of the animals.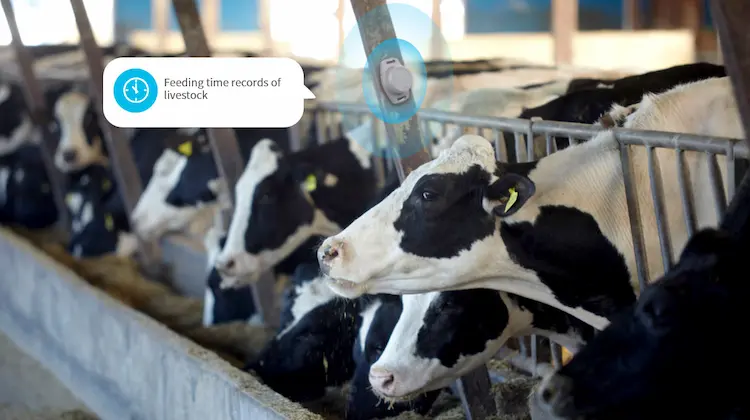 Resource conservation – Smart Agriculture IoT System
Saving water should be thought highly of to protect water resources. MOKOSmart's smart socket can schedule time and set quantity for all equipment to ensure that water resources, electricity and other resources can be reasonably allocated without waste. Every agricultural manager must have the consciousness of water conservation, which can be effectively achieved through the combination of human autonomy and smart agriculture IoT system.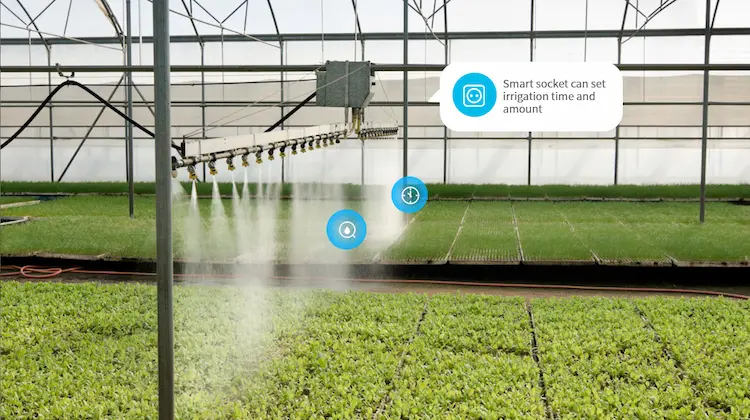 Real-time monitoring of water and electricity consumption
Reading water consumption data manually takes time and effort, but with the embedding of Smart agriculture IoT system, efficient data reading is all you need to do with a finger move. By connecting our Wi-Fi socket to the water meter of the farm and manor, we can track the water and electricity consumption in real time, and when the water and electricity exceeds the limit, the alarm system will be triggered and reported to the administrator. The administrator can remotely shut down the equipment through the connected socket to avoid the situation of over-irrigation.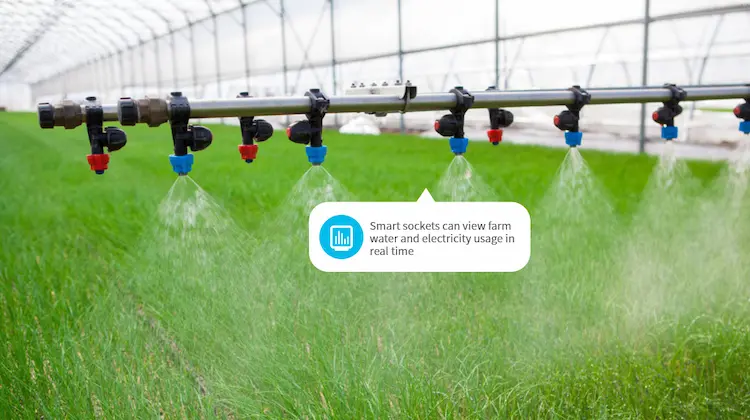 A network of countless water meter connections
The ability to connect thousands of water meters to the same network is another step towards smart agriculture. All of this can be done with low-power, wide-area network technology, like Mokosmart's smart agriculture IoT system, which is a fully collaborative mesh network with few limitations in terms of network scope, network size, reliability, repair, and deterministic network protocols. Connecting thousands of water meters in large farming enables you to obtain data easier than ever.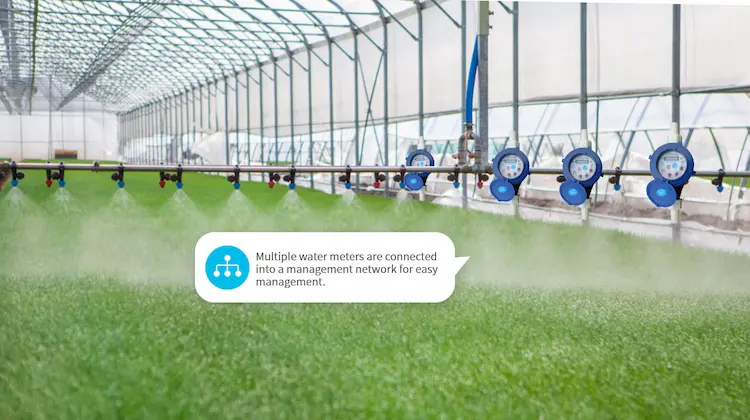 Temperature and humidity monitoring
Farmers are particularly affected by smart agriculture IoT system. They must solve the problem of allocating water in dry conditions and ensure they can grow crops to provide enough supplies for increased demand. To do this, they use temperature and humidity sensors to monitor the watershed. The rise of soil temperature and humidity sensors and intelligent irrigation plays an important role in the development of intelligent agriculture. Farmers are able to monitor the specific needs of their soil by embedding sensors. For these sensors, it's required to apply the correct amount of water according to the season and take the different types of the whole site in to consideration. It helps them to manage seasonal water use, reducing water use early and late in the season by using smart agriculture IoT sensors. They can guide different irrigation rates, create uniform soil moisture, reduce water use, and increase overall yield if sensors are deployed in several areas of a field. This approach allows farmers to collect real-time data with the help of sensors and gather insights so they know what action to take based on that data. In addition, the temperature and humidity sensor is also suitable for breeding farms. When the limit of temperature and humidity exceeds, the manager will be notified and take appropriate measures. For example, when the temperature inside the ranch becomes too hot, the air conditioner or fan connected to the smart socket will automatically operate to dissipate heat.
An interesting fact can be seen: Why do tomatoes and grapes from local farmers usually taste sweeter? Because crop producers voluntarily put pressure on tomatoes and grapes to ripen. As long as the right amount of water, crops will grow better, farmers will get fruitful harvest.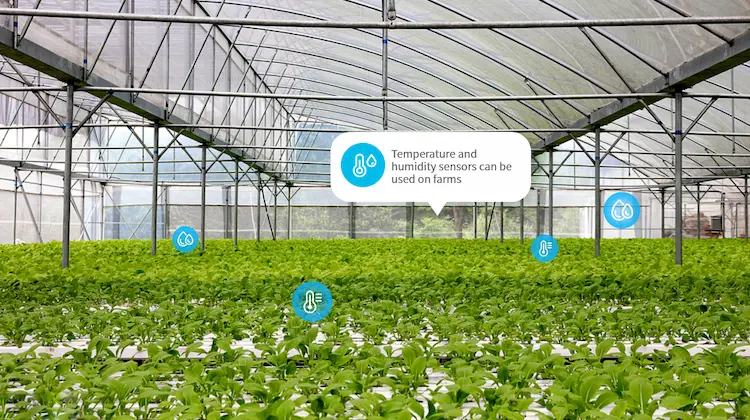 Vertical farm
As the population increases, higher demand for food is inevitable, which means it's necessary to maximize crop yields to provide enough products to meet growing demand. The first step is to use the land more efficiently. This farming method involves producing food on vertically inclined surfaces, rather than growing crops in a single layer in a field, which uses vertically stacked layers in conjunction with other structures such as skyscrapers, containers or repurposed warehouses. This modern concept uses indoor farming techniques, using CEA techniques. Smart control of temperature and humidity, gas and light results in the possibility of producing food and medicines indoors.
Vertical agriculture mainly aims to maximize crop yields in a limited space. Industrial development and urbanization have occupied a large amount of arable land. It's said by scientists that the earth has lost a third of its arable land in the last 40 years, the Guardian reported.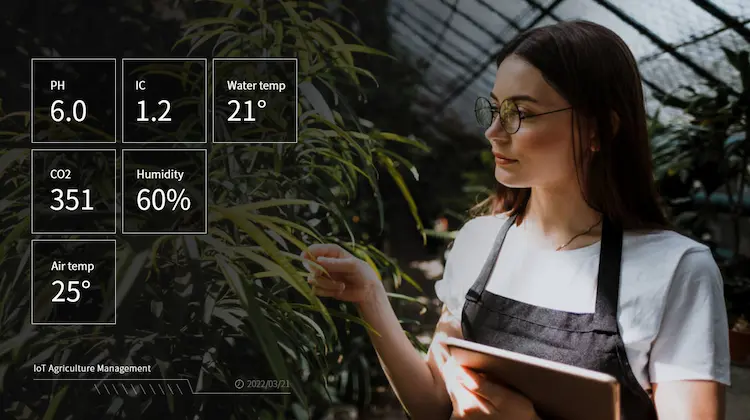 Conclusion – Smart Agriculture IoT System
As we've seen over the last dozen years, technology has come a long way with the booming Smart agriculture IoT system and can help the agricultural sector in many ways and make significant improvements to the way we use water and monitor crops, helping industries like agriculture become more efficient and save money. The point of smart agriculture technology is to get farmers to work smarter rather than working harder. Farmers and consumers will inevitably benefit from the fruits of their Labour by implementing precision agriculture, soil sensors and taking the time to analyze data. The key factors farmers want to monitor are temperature and humidity, carbon dioxide, and light. Access to real-time data will be obtained for them to take corresponding steps. Taking this information and then integrating it into crop strategies can maximize yields, reduce losses, and ensure sustainable agricultural practices. And the ability to digitize the agricultural sector, farmers can be more proactive in crop production and have a greater sense of control.